School of Arts and Sciences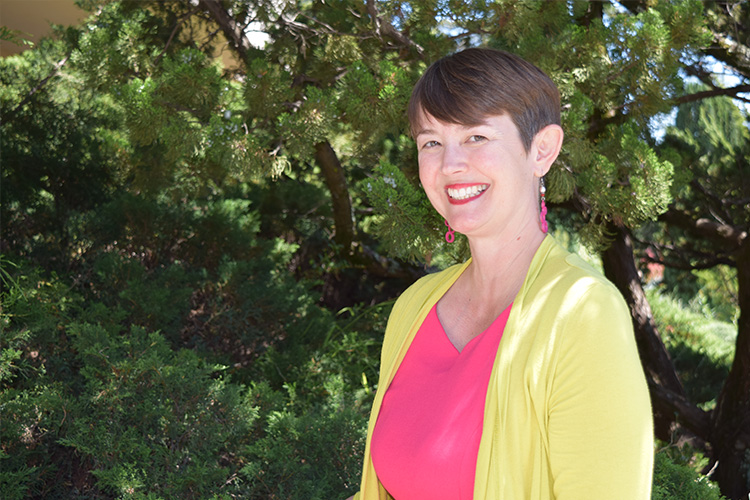 Welcome
Dean's Message
Welcome to the School of Arts and Sciences! We house a variety of majors that will help you cultivate an intellectual and creative life of service. No matter what field you are interested in, you will find dedicated faculty who are excited to help you broaden your mind and develop practical skills that empower you to be resourceful in today's world. Our programs combine with Oakland's rich offerings in art, social justice, and culture to provide a nurturing learning environment with endless possibilities.
Programs
Preparing thoughtful, adaptive graduates
Our Mission
The School of Arts and Sciences draws its inspiration from the Sisters of the Holy Names' commitment to social justice and lifelong learning. Teaching from intercultural and interdisciplinary perspectives, we prepare global citizens to think critically, evaluate data, and apply their knowledge to challenges within today's job market.
We accomplish our mission by:
Cultivating an appreciation for art and philosophy to address questions at the core of human existence;
Teaching math and science in context, emphasizing foundational knowledge and its social, medical, environmental, and ethical implications;
Stressing the understanding of fundamental scientific principles, real-world observations, experimental methods, and evidence-driven reasoning;
Fostering interpersonal connections and effective communication skills; and
Encouraging creativity and self-reflection.
Faculty and Staff
Search Department Directory
<% item.acf.first_name %> <% item.acf.last_name %>

<% item.acf.departments_and_positions[0].position %>

, ext.

View Profile
Sorry, no faculty or staff found.
Load More