Graduate International Students
HNU's application process and requirements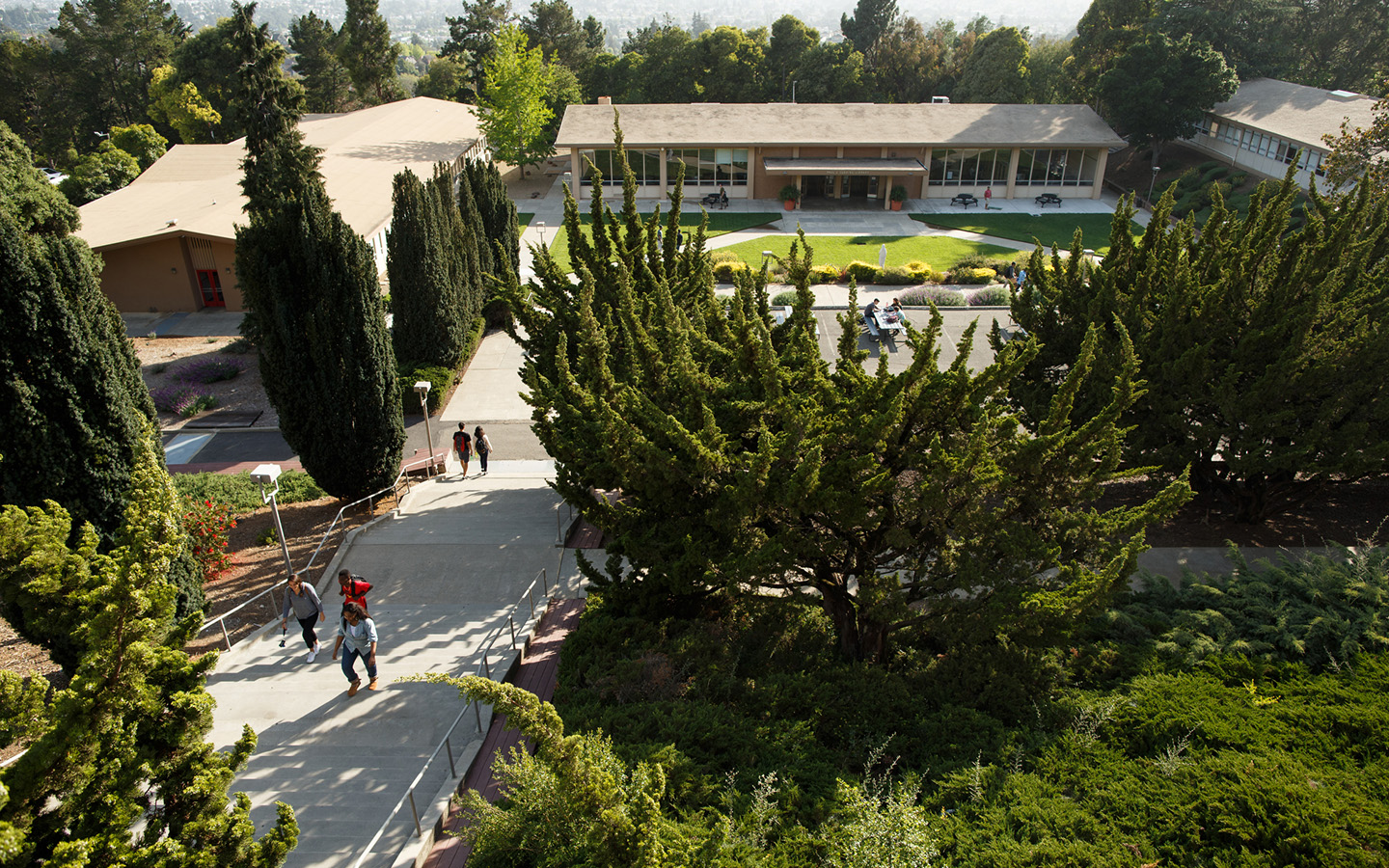 keep in mind
Admissions Deadlines
Due to the complexity of issuing an I-20, obtaining a visa, and arriving on campus in time, it is strongly recommended that ALL admissions and housing information be submitted two months or more prior to the beginning of the term.

Fall Admission: July 15
Spring Admission: December 1
Summer Admission: May 1
Application Process and Requirements for International Student Admission
Transcript requirements
Applicants are not required to submit official copies of international transcripts to HNU. Instead, a course-by-course foreign transcript evaluation from an approved transcript evaluation service is required of all international applicants. 
 If your transcripts are not in English, they must be accompanied by an official English translation to the evaluation agency before an evaluation can be processed. (See Translating official transcripts below) 
International students who attended schools outside of the United States must submit an evaluation of academic records to Admissions. You must have your transcripts evaluated through one of the following approved agencies. Each agency has a specific process, so you should confirm the correct submission process with the credential service of choice and submit per their instruction.  
Holy Names University currently accepts evaluations from the following agencies: 
Any member of the National Association of Credential Evaluation Services 

NACES

 

Any member of the Association of International Credential Evaluators Inc. 

AICE

 

If you plan to pursue a California teaching credential, you will need to have your transcripts evaluated by a service approved by the Commission Teacher Credentialing: CTC
Your evaluation must show the U.S. equivalency of the degree that you earned. The final evaluation must show an awarded degree equivalent to a bachelor's degree or higher. Please request a course-by-course evaluation including a grade point average (GPA). Official evaluation copies should be sent directly to the Holy Names University Office of Admissions.  
Submission options: 
 By email (must be official and sent from the evaluation service):
admissions@hnu.edu 
By mail: 
Attn: HNU Admissions
3500 Mountain Blvd.
Oakland, CA 94619
Translating official transcripts:
Many schools will be able to accommodate your request to have your transcripts issued in English. If your school is unable to issue official transcripts in English, you have the following options: 
Take your transcripts and diploma/proof of degree to the appropriate verifying institution (i.e. Educational Ministry) to have them translated and notarized. The institution can then send those documents directly to the evaluation service in a sealed, preferably signed envelope. If the institution will only release the verification to you, please request that they put it in a sealed envelope so that you can forward that envelope directly to the evaluation provider. DO NOT open the envelope as that will void the verification. The documents must be received in their original sealed envelope to be considered official.

 
You can submit your transcripts to a translation service. The translation service can then send those documents directly to the evaluation provider in a sealed, preferably signed envelope. If they send the translation to you, it must be forwarded to the evaluation service in its original sealed state. Again, DO NOT open the envelope as that will void the translation. The documents must be sealed to be considered official. You should also request that an official copy (in your native language) accompany the translation so they can compare the original to the translation.

 
Submit your program application materials
Submit your passport
A photocopy of your passport must be submitted along with any previous visas. It is important that the copy is clear and that your counselor can see the picture and read all of the words on the page.
Provide proof of English competency
Completion through advanced intermediate level at any other accredited English language program, to be assessed on a case-by-case basis.

 

Completed a four-year degree from a regionally accredited U.S. college or university.

 

Attended for at least three years, full-time, an international educational institution at the secondary level or above where English is the native language of the country. 

Students will be required to submit a transcript for this institution.

 

If English is your first language or if undergraduate instruction was in English, no other proof of English competency is required.

 

Students from Quebec and Francophone educational systems may be required to submit proof of English language proficiency.

 
Confirm financial resources
Students must submit documentation of financial support showing sufficient funds to cover Cost of Attendance (tuition, housing, and other expenses) for at least the first year of study and that, barring unforeseen circumstances, adequate funding will be available from the same or equally dependable sources for subsequent years. Documentation is valid for up to six months from the date of submission to HNU.
Funds may come from any dependable source, including scholarships, fellowships, sponsoring agencies, personal funds, or funds from the student's family. Documentation of scholarships and fellowships may be in the form of an official award letter from the school or sponsoring agency; documentation of personal or family funds should be on bank letterhead stationery, or in the form of a legally binding affidavit. Form I-134, "Affidavit of Support," can be used to document support being provided by a U.S. citizen or U.S. legal permanent resident. If a bank statement is in the name of someone other than the applicant, a letter demonstrating support from the sponsor is also required. Students from countries with currency restrictions must also submit a letter from their Central Bank indicating that the cost of one year's expenses will be released. The amount that you will need to show is below.
Cost of Attendance
| | | |
| --- | --- | --- |
| Graduate Students Living on Campus | | |
| Tuition and Campus Fees | | $12,572.00 USD |
| Room and Board | | $17,253.00 USD |
| Other costs (books/supplies, insurance, transportation) | | $5,902.00 USD |
| Total | | $35,727.00 USD |
| | | |
| --- | --- | --- |
| Graduate Students Living off Campus | | |
| Tuition and Campus Fees | | $18,590.00 USD |
| Room and Board | | $13,994.00 USD |
| Other costs (books/supplies, insurance, transportation) | | $6,713.00 USD |
| Total | | $39,297.00 USD |
Important Information from the International Student Advisor
Apply for housing
If you intend to live on campus, you must apply for housing. The form can be filled out online at HNU Housing Application
The following must be submitted in English to the Office of Residence Life AND Admissions:
Immunization records (proof of Tetanus, TB, MMR and Hepatitis B vaccinations)
Health Insurance (proof of Insurance and a copy of Explanation of Benefits\standard insurance form) which shows that insurance is equal to or greater in benefit than that which the university mandates.
Submit your deposit
Your Intent to Enroll/Tuition Deposit form must be signed and returned to HNU with a $100 tuition deposit to secure your place.
Your Housing Deposit of $100 must be submitted to secure housing.
To pay by check, make check payable to Holy Names University and be sure to write your name in the memo line, so it is correctly applied to your account. Contact your Admissions Counselor to pay by the Tuition Deposit by credit card.
Obtain your student Visa and I-20
Form I-20, "Certificate of Eligibility for F-1 Students," verifies that you intend to study at Holy Names University. If you are outside of the U.S., the I-20 is the document used to obtain an F-1 student visa, which will allow you to enter the U.S. After a student receives an I-20 from the HNU Admissions Department, s/he must pay a $200 I-901 SEVIS fee. For more information about this fee or to pay the fee please visit www.ice.gov/sevis
After paying the I-901 fee, the student must attend an interview at a US embassy or consulate in his or her country to obtain an F-1 Visa. The appointment can be made before payment, but a receipt of payment is required at the interview appointment.