Undergraduate International Students
HNU's application process and requirements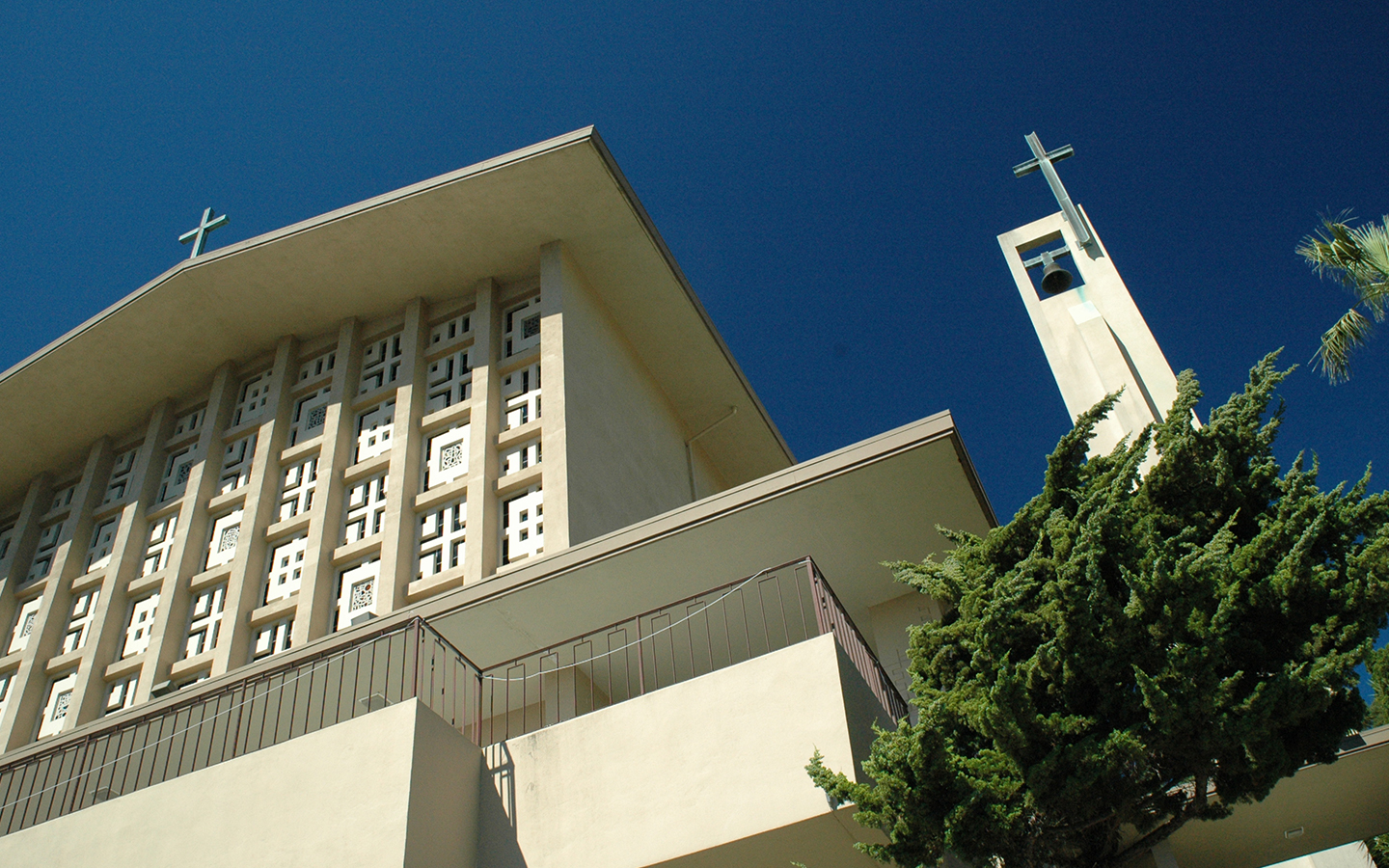 keep in mind
Admissions Deadlines
Due to the complexity of issuing an I-20, obtaining a visa, and arriving on campus in time, it is strongly recommended that ALL admissions and housing information be submitted two months or more prior to the beginning of the term.

Fall Admission: July 15
Spring Admission: December 1
Admissions Process and Requirements
Request your official transcripts
Submit an official transcript with a word-for-word certified English translation from all secondary and post-secondary attended schools. If your transcript is in English, ask your previous institution(s) to submit an official final transcript on your behalf.
If you send your transcript yourself, this will be considered an unofficial transcript.
Submission options:
By email:
admissions@hnu.edu
By mail:
Attn: HNU Admissions
3500 Mountain Blvd.
Oakland, CA 94610
By fax:
(510) 436-1325
All transcripts of schools attended are to be mailed in a sealed envelope from each granting Institution to the evaluation group of your choice, which will verify that the transcripts are official and received appropriately.
Upload remaining materials to your application portal
Passport: A photocopy of your passport must be submitted along with any previous visas. It is important that the copy is clear and that your counselor can see the picture and read all of the words on the page.
Proof of English Competency:

Admissible scores from SAT or ACT completion meet English Competency requirements
Completion through the advanced intermediate level at any other accredited English language program, to be assessed on a case-by-case basis.
One year of undergraduate work at an accredited U.S. college or university.
Students who have completed study at a U.S. secondary school, with a minimum of two years of continuous enrollment.
If English is your first language or if undergraduate instruction was in English, no other proof of English competency is required.
Students from Quebec and Francophone educational systems may be required to submit proof of English language proficiency.
SAT/ACT Tests: Students who have completed study at a U.S. secondary school or competed secondary school from the following list of countries do not need Proof of English Competency, but should still submit an SAT or ACT score:
| | | |
| --- | --- | --- |
| Anguilla | Montserrat | St. Lucia |
| Fiji | Antigua | Barbuda |
| Gambia | Namibia | St. Vincent |
| Grenadines | Australia | Ghana |
| New Zealand | Swaziland | Bahamas |
| Grand Cayman Islands | Nigeria | Tanzania |
| Barbados | Grenada | Northern Marianas |
| Trinidad | Tobago | Belize |
| Guyana | Palau | Turks and Caicos Islands |
| Bermuda | Ireland | Papua New Guinea |
| Uganda | Botswana | Jamaica |
| Philippines | United States | Cameroon |
| Kenya | Pitcairn Islands | United Kingdom |
| Canada | Kiribati | Scotland |
| Virgin Island | Cayman Islands | Lesotho |
| Sierra Leone | Wales | Christmas Islands |
| Liberia | Singapore | Zambia |
| Zimbabwe | Micronesia | South Africa |
| Dominica | Soloman Islands | Malawi |
Confirmation of Financial Resources: Students must submit documentation of financial support showing sufficient funds to cover Cost of Attendance (tuition, housing, and other expenses) for at least the first year of study and that, barring unforeseen circumstances, adequate funding will be available from the same or equally dependable sources for subsequent years. Documentation is valid for up to six months from the date of submission to HNU.
Funds may come from any dependable source, including scholarships, fellowships, sponsoring agencies, personal funds, or funds from the student's family. Documentation of scholarships and fellowships may be in the form of an official award letter from the school or sponsoring agency; documentation of personal or family funds should be on bank letterhead stationery, or in the form of a legally binding affidavit. Form I-134, "Affidavit of Support," can be used to document support being provided by a U.S. citizen or U.S. legal permanent resident. If a bank statement is in the name of someone other than the applicant, a letter demonstrating support from the sponsor is also required. Students from countries with currency restrictions must also submit a letter from their Central Bank indicating that the cost of one year's expenses will be released. The amount that you will need to show is below.
Cost of Attendance for Undergraduate Students Living on Campus
| | |
| --- | --- |
| Tuition and Campus Fees | $40,904.00 USD |
| Room and Board | $13,994.00 USD |
| Other costs (books/supplies, insurance, transportation) | $4,557.00 USD |
| Total | $59,455.00 USD |