Find out how many credits you'll need to graduate from HNU.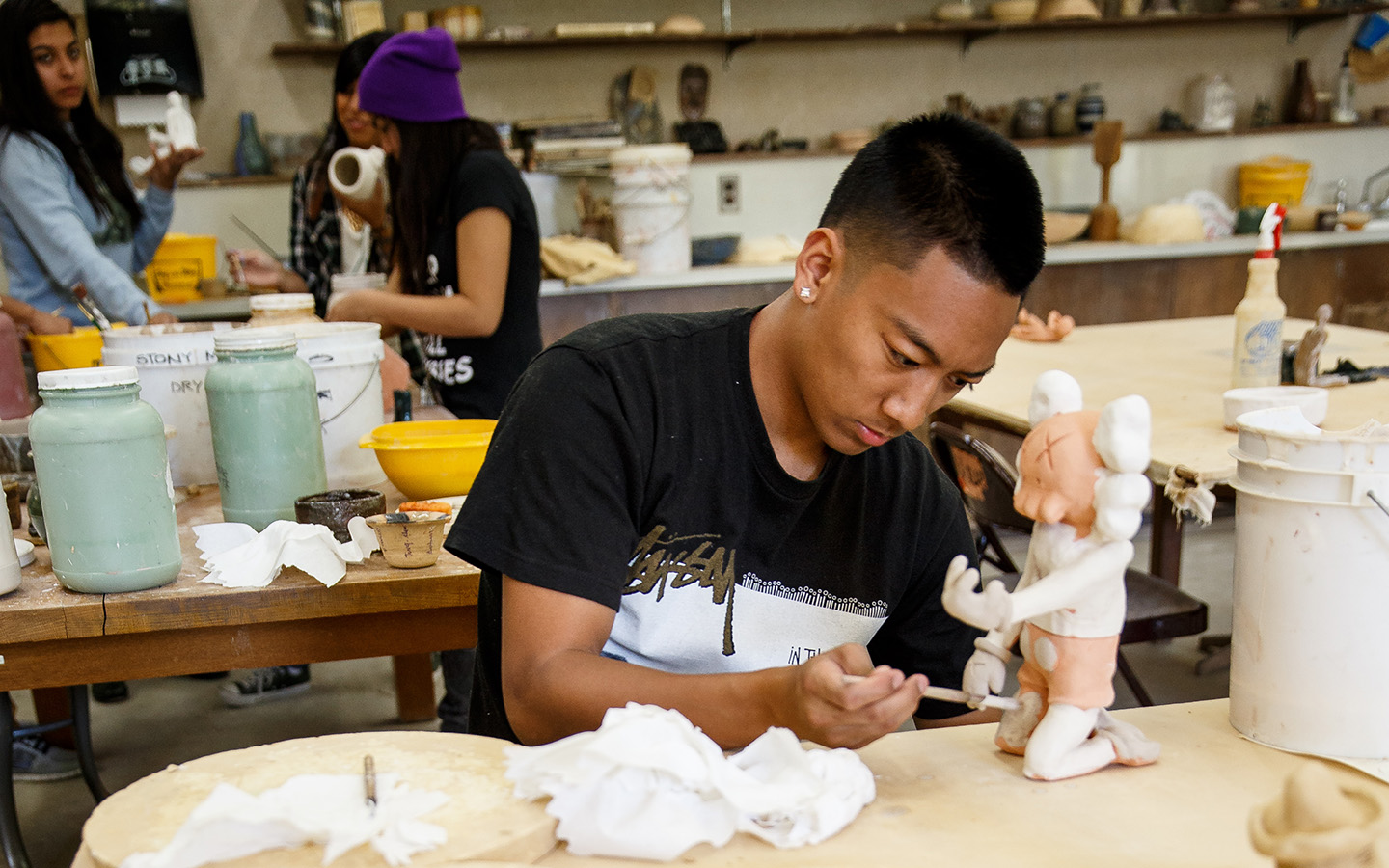 your path to graduation
We are here to help you transfer your credits
The process of transferring your credits may seem complicated or intimidating, but it doesn't have to be! We at HNU will do everything we can to support you through this transition. Read on for our policies around transferring credits to HNU.
Bringing your credits to Holy Names
Holy Names University accepts transfer courses from all regionally accredited institutions and international institutions recognized by the Ministry of Education in the home country. The only requirements are that the courses:
were intended to help meet degree requirements at the sending institution

are not remedial

have been passed with a grade of C- or higher
Your final, official college or university transcripts are all that we need to help verify that your credits were completed at a satisfactory level.
Reasonable consideration is given to comparable transfer courses in satisfying the University's General Education requirements. The faculty in each major area also decide which transfer courses may be used to satisfy requirements for the major (see Substitutions and Exemptions in the Major in the catalog).
The maximum number of units that may be transferred to Holy Names University is 90 semester units, of which no more than 70 semester units may come from a community college.  Also, credit for physical education activity courses is limited to 2 semester units.
California community college courses are typically transferred according to California State University guidelines. 
Credits from other types of courses
Any course identified as a workshop, seminar, practicum, field experience, work experience, continuing education, or weekend-type coursework will be carefully evaluated by the Registrar to determine transferability. 

Work from U.S.  institutions lacking regional accreditation or international institutions lacking recognition by the home country's Ministry of Education might also be transferable. HNU requires you to present convincing documentation about the course's quality, comparability, academic rigor, and applicability. Examples may include course syllabi, credentials of the faculty member, and a portfolio of work completed for the course. 

For online or correspondence courses, you must also present evidence that the credits were actually earned by the person who registered, and that the integrity of course examinations was protected.
Please note that you may not attend classes without verification of final transcript(s). Failure to submit all final, official transcript(s) from all colleges or universities attended may result in immediate dismissal.
Credit by examination 
Advanced Placement
The University grants elective or General Education credit for college-level courses taken by high school students in the Advanced Placement Program, administered by the College Board. Lower-division credit is given for each course passed with a test score of 3 or higher. Most examinations are designed to validate study considered to represent a full academic year of college study of the subject, or 6 semester units. Students may receive credit for up to 30 units of AP work. Holy Names University Advanced Placement Guidelines, 2012-2013.
College Level Examination Program (CLEP)
This program, administered by the College Board, is designed to evaluate undergraduate college-level education not obtained through traditional means. The general tests assess comprehensive achievements in specific courses at the undergraduate level. The University grants six unspecified semester units for each general test for which the student has earned a score of 50 (50th percentile) or above. Three semester units for special subject tests for which a score of 50 (50th percentile) or above has been earned can be attributed to lower-division coursework in the major, subject to departmental approval. The units earned are for credit, not for a letter grade. Students may receive credit for up to 30 units for CLEP examinations.
Articulation Agreements / Course Equivalencies
Course-by-Course Articulation Search Tool
This C-ID articulation site serves as a tool to determine the courses, across the California Community College system, that transfer to Holy Names University.  Simply filter by C-ID, institution, course, or Holy Names University course to determine transferability.  Please note that this site contains thousands of records, so it functions better when it has had some time to load all of the courses.
HNU General Education Articulation Agreements
Below you will find articulation agreement information and course equivalencies for area institutions:
Holy Names University General Education Articulation Agreements (PDF)