Student Assessment and Individualized Learning (SAIL)
HNU's Credit-by-Assessment Program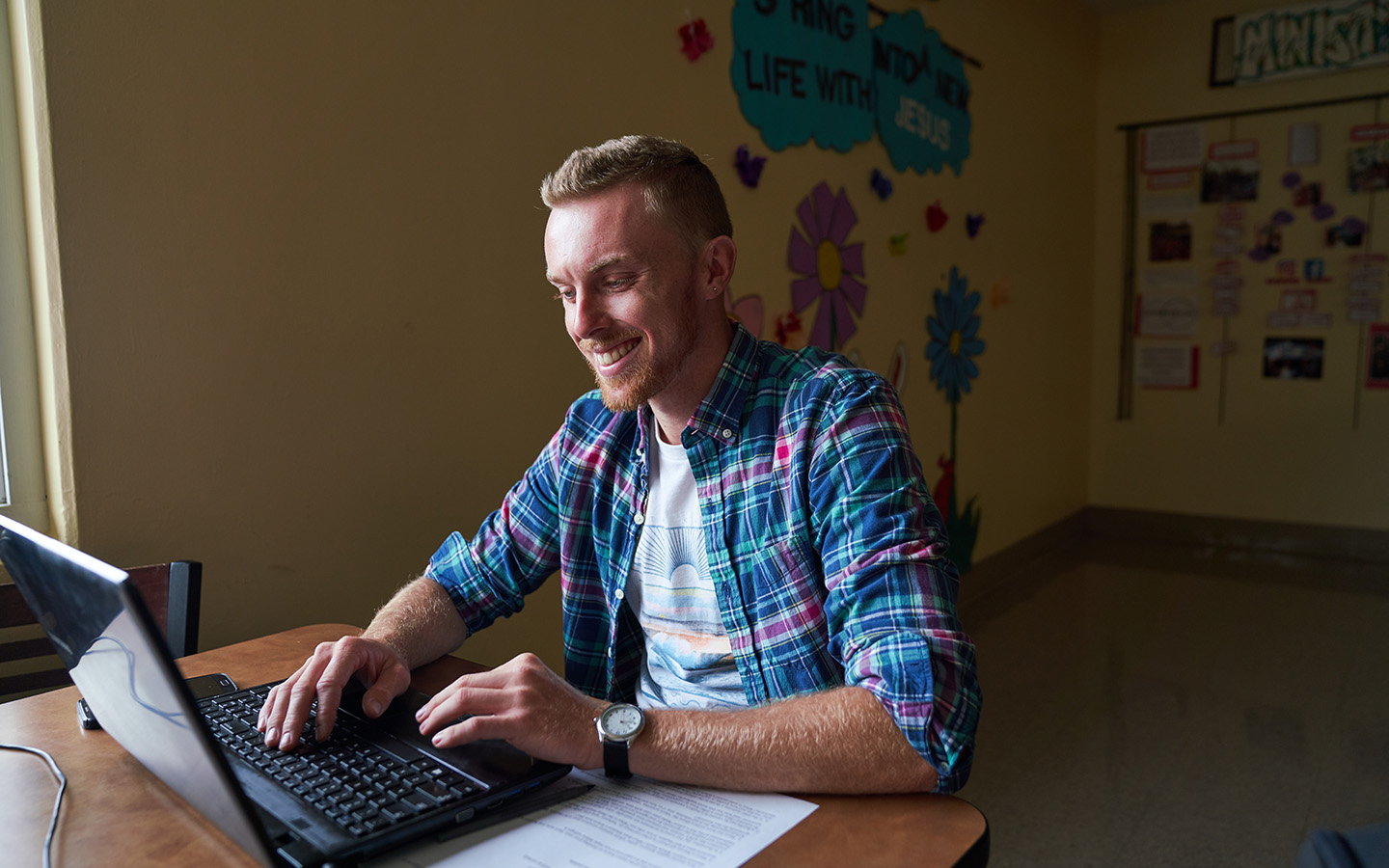 Earn credit for your professional and life experiences
Holy Names University believes in the value of prior learning from both professional and personal experiences. These opportunities can translate into real value for students, too: units toward a degree. SAIL to graduation by taking advantage of HNU's credit-by-assessment program.
Examples of prior learning
· Professional Work Experience · Training Classes, Workshops and Seminars · Military Experience · Volunteer Experience · Life Experience
How it works
Credit-by-assessment is available to transfer and bachelor's degree-completion students pursuing bachelor's degrees and graduate students fulfilling prerequisites. Meet with your academic advisor to see if the SAIL program is right for you.
Enroll in HNU's 7-week Portfolio Class, which will walk you through the portfolio submission process week-by-week and also provide 3 units toward your degree.
Create a comprehensive autobiography in this course, which will help you categorize areas of your life you feel are important.
Identify experiences (with the assistance of your instructor) that could be part of an academic course based on your autobiography and map them to the course objectives listed in course syllabi.
Write an essay that will translate your experiences into competencies and submit your portfolio in order to receive the 3 units for the class.
If you want to continue with the credit-by-assessment process after you complete the class, submit your essay(s) for official review by a faculty member or an expert in the field, who will assess the credit value of your life or professional experience.
Pay just $750 per 3-6 credit hours you are awarded. HNU's registrar will post the units on your official transcript.
Some examples
Students have received credit for a wide variety of experience. Here are a few examples:
Early Life Experience
Students who have experienced the loss of a parent at an early age have shared insight into the human experience in their portfolios that has translated into credit.
Veterans
Veterans who have experienced trauma while serving in the military have a deep and personal understanding of PTSD that has translated into credit.
Experience in Adulthood
Even students who have experienced divorce may consider applying their learnings in the SAIL program.
Student Assessment and Individualized Learning (SAIL) Program Details
Undergraduate students may petition for credit for prior learning through SAIL. Master's-degree students may participate in the SAIL program to fulfill only undergraduate prerequisite requirements. Students interested in this program should contact their academic advisor.
SAIL cannot be used to obtain credit for coursework already completed. A maximum of 30 semester units may be earned through the Credit by Assessment process. The assessor determines the units awarded and the academic level of those unit (lower or upper division). The program advisor determines how those earned units are applied to the student's program.
Payment of the assessment fee does not guarantee the outcome of the assessment or ensure that academic credit will be awarded. Units awarded through CBA will be graded on a Credit/no Credit basis. All units earned through SAIL will be designated as CALP 197with the discipline description. Units earned through CBA do not fulfill residency requirements.
Students may earn up to 30 units of University credit for college-level learning which is documented through the satisfactory preparation of Experiential Learning Portfolios. A student is required to enroll in CALP100 to prepare the Portfolios. In the Experiential Learning Portfolio, a student documents the learning situations, describes and analyzes the learning experience, and demonstrates the knowledge and practical skill competencies as required by the awarding academic department(s). After completion of CALP100 and the first Portfolio evaluation period, a second opportunity for Portfolio development is granted.
Qualified students may earn up to 30 credits toward their undergraduate degree.
Credit earned may not be applied to General Education requirements.