All pathways can lead to an HNU degree.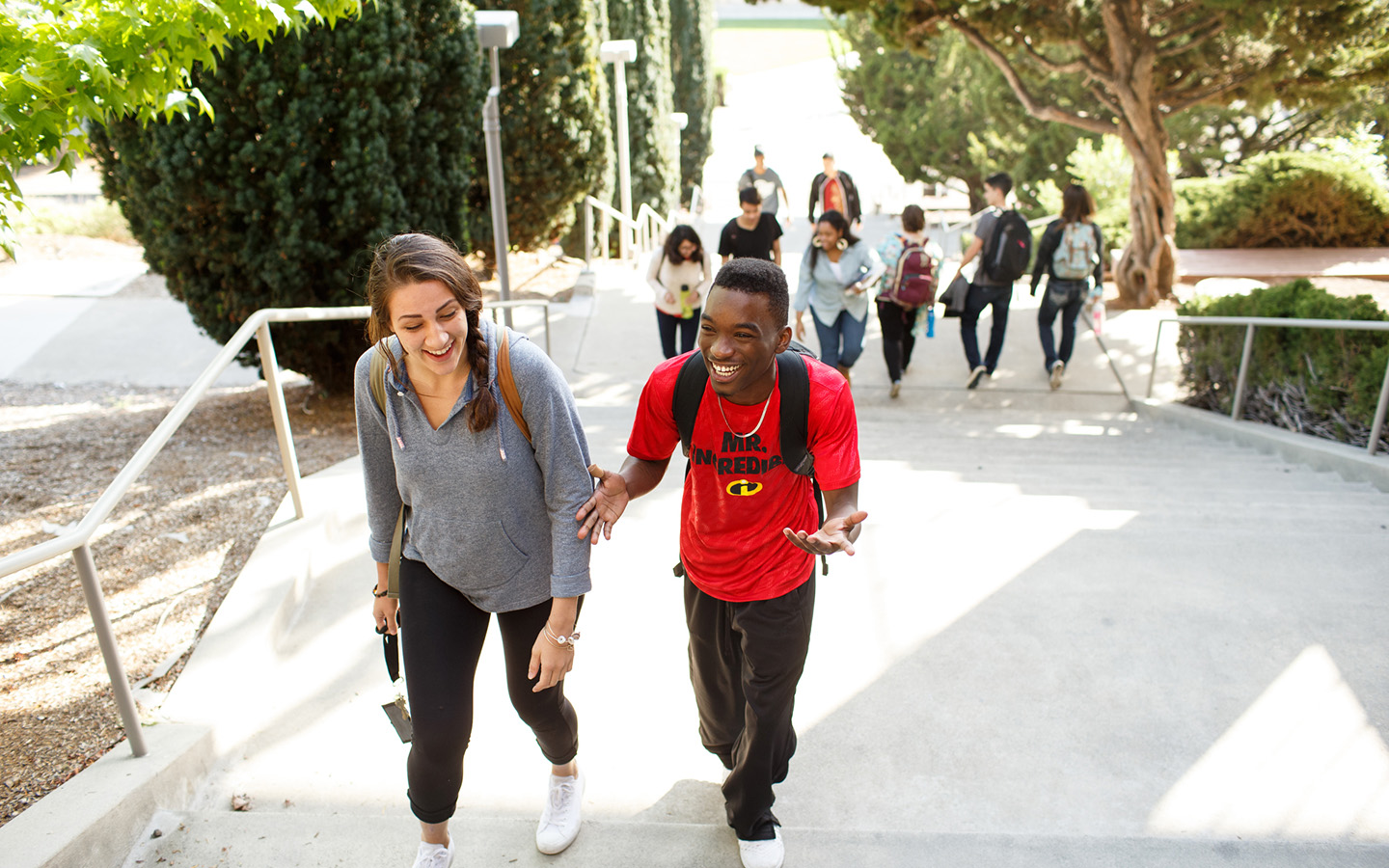 finish on time
Studying at community college? Looking for the right fit?
Your current courses may count toward your four-year degree from HNU. Preparing to transfer to a CSU or UC? Then you're ready to transfer to HNU. And you can count on a shorter time to degree, too.
Transferring Credits
Pathways to HNU
Have fewer than 24 credits?
We welcome you to transfer to HNU and will admit you based on your high school transcripts.
Have 24 credits or more?
These credits may apply toward your bachelor's degree at HNU. We make every effort to match your transferable courses to our general education and major requirements.
Have your Associate Degree for Transfer (ADT)?
The Associate Degree for Transfer (ADT), also known as the Degree with a Guarantee, is a guaranteed transfer pathway from the California Community Colleges system to California State Universities and the Independent California Colleges & Universities (ICCU) sector, of which HNU is a member. If you are a community college student graduating with an Associate in Arts for Transfer (AA-T) or an Associates in Science for Transfer (AS-T) in one of the ADT majors accepted at HNU, your admission to HNU is guaranteed — and you will begin with junior standing so you can finish your bachelor's degree. At HNU, you can get the classes you need to finish on time and get employed sooner.
Learn more about HNU's ADT Program.
Have your IGETC?
HNU accepts a completed IGETC in place of our own lower-division and educational requirements.
Four-year degree in progress?
We welcome you to transfer to HNU.  Note that if you have less than 24 credits, we will need your high school transcripts. Learn more about Transferring Credits.