The Writing Studio is your guide and support throughout your assignments, courses, and years on campus.
Your writing support on campus
Worried about your writing? Nervous about an assignment? Uncertain about your grammar and punctuation? Intimidated by a writing project?


The Writing Studio Goes Online!
The Writing Studio is now on Zoom, where you can share your documents with tutors, as you both work on your writing. Now you can visit the Writing Studio from the comfort of your desk—or futon—without leaving your room. For busy students, especially commuters, the virtual Writing Studio ensures you can share documents and even record a session for future reference. The Writing Studio tutors offer appointments from 12-8pm Mondays through Thursdays via our online scheduler.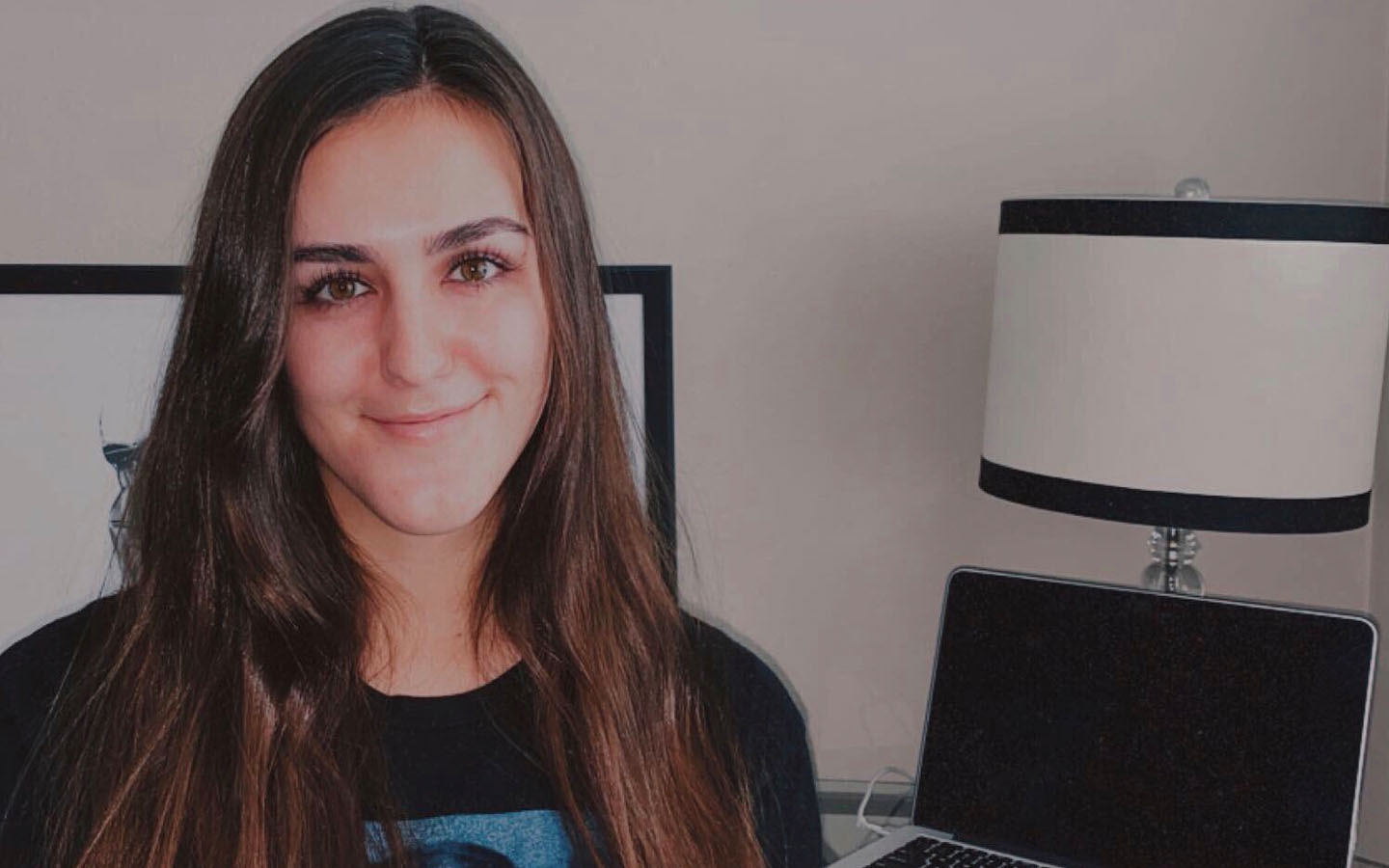 By Tutor Lyndsey Widner
Inside the Writing Studio
The Writing Studio is an open and welcoming community who strives to encourage academic growth through collaborating with other students. What drew me to the Writing Studio is the idea that I can help students work through their challenges of writing papers or even brainstorming for their essay topics. English is one of my majors and writing is also one of my passions, and I think the Writing Studio is a great opportunity for me to reach out to others who have difficulties in that subject.
Read article
Meet Our Tutors
Our roster of seasoned tutors enjoys helping writers across the Holy Names community. Read each tutor's profile to find your best match:
Alexandrea Taylor
Hello everyone! My name is Alexandrea, and yes, I prefer my full name, always. Although I am rather fond of my full name, almost everyone shortens it, so I will not hold it against you if you do as well! My preferred pronouns are she, her, and hers. Currently, I am a full-time transfer student at Holy Names University, and I am an Interdisciplinary Studies major with concentrations in Writing for Professionals and Literature with a minor in Art. Most of my classes revolve around writing, so I write a lot in academic spaces, and now and then, I receive the freedom to write creatively. For example, in my Women's Spirituality class, our last assignment was a project that focused on the maternal side of our families. After interviewing my grandmother on my father's side, I created a diary and a letter for this project. This mother line project helped me scratch the creative itch that I searched for all semester. I have also completed ENGL 160W with Professor Douglas, which focused on writing theory, methods, and instruction. I hope to become an English professor and become a sci-fi novelist and a comic book writer and creator. Working in the vast genre of science fiction is important to me because it is a genre that often lacks diversity. As an African-American woman, I want to create works that will encapsulate the Black experience fun, creative and critical way. Currently, I am working on sci-fi and a romantic novel.
Damian Montez
I am a senior at Holy Names, majoring in sociology and psychology, with hopes of becoming a social worker after school. All my life I have enjoyed helping others to the best of my ability, and I particularly enjoy writing. Writing has always been a hobby of mine and it has always been my favorite subject in school. The Writing Studio gave me the opportunity to help others in their writing—something I always look forward to. In addition to the Writing Studio, I am also a tutor for Algebra 1 and 2.
Five Common Misconceptions about the Writing Studio
1. The Writing Studio is helpful only for students who struggle with grammar or punctuation.
In fact, Writing Studio tutors can assist writers who procrastinate, dedicate minutes to fiddling with a single word on their assignments, second-guess the quality of their writing, or confront a new type of writing in a course assignment.
2. You need to have a completed essay or paper before a tutor can help you.
Our tutors work with writers at all stages in their writing, from getting over the procrastination hump to brainstorming to bringing fresh eyes to a project where you can't decide if what you've written is ideal—or terribly off-target.
3. The Writing Studio assists students in ironing out "mistakes" in their papers.
All Studio tutors have an extensive knowledge of English grammar, usage, and punctuation. However, they can also assist graduate students with second drafts of theses or help you write a resume and cover letter that enable you to gain a valuable internship.
4. If you can make an A or B in ENGL 1A, you don't need assistance from the Writing Studio.
The Writing Studio caters to the needs of students across the Holy Names Community, from first-year students taking an ESLG course to seniors applying for jobs and wondering how to best represent their work experience in a resume and cover letter.
5. The Writing Studio is only for "school writing".
Writing Studio tutors understand the conventions of virtually every kind of writing assignment you'll receive during your years at Holy Names. But they can also help you begin your transition to the working work through securing internships or service experience long before graduation. After you visit Career Services, you can bring your revised resume to the Writing Studio to go over your education, service, and work experience and customize each resume and cover letter to meet the demands outlined by a job description—whether for service-based projects, internships, or after-graduation jobs.
Your Burning Questions
What Is Smart Thinking and How Does It Work with Writing Studio Tutors?
Panicking about a deadline after the Writing Studio's closed? Smart Thinking is an online resource that provides students with guidance on everything from brainstorming to the finer points of English usage, grammar, and punctuation. You can access Smart Thinking from your Canvas courses' home pages.

However, if you are a procrastinator or a writer who needs day-before or last-minute help (see "What Kind of Writer Are You?"), you should schedule an appointment with the Writing Studio which can provide you with helpful feedback and, in some instances, a more rapid turnaround time than SmartThinking.
What kind of writer are you? Take the quiz!
When faced with a writing assignment deadline, do you (choose only one option)…
____ A. Only begin 48 hours before your deadline because you hate writing so much?
____ B. Spend hours on every page, making certain every word is exactly right before you complete another page?
—— C. Believe that procrastinating makes you more creative?
—— D. Create at least three outlines before you write a word?
—— E. Find you can't stand writing because everything you write seems lousy?
—— F. Delay writing a sentence until you complete all your research?
—— G. Procrastinate starting every assignment, the way you postpone doing your laundry until you run out of things to wear?
—— H. Have a writing process down, including building extra time in for a "cooling off" period prior to your deadline?
—— I. Find you have trouble focusing on writing each sentence, so you just throw your thoughts on the page and hope for the best?
If you checked "A," you are a Terrified Procrastinator: "OMG, this is due tomorrow!"
If you checked "B," you are a Verbal Fiddler: "I spent ten minutes deciding 'Of note' was better than 'notably'."
If you checked "C," you are an Inspired Deadbeat: "It's late because I waited until I felt like I had all my research just right."
If you checked "D," you are an Outliner Extraordinaire: "What do you use after XX.A.1.a.i?"
If you checked "E," you are a Depressed Self-Critic: "I can't stand to write because everything sounds like crap."
If you checked "F," you are a Detail Obsessive: "But I can't start writing yet! I have another 14 sources to look at!"
If you checked "G," you are a Last-Minute Gusher: "I only spent, like, 2 hours on this last night."
If you checked "H," you are Balanced Producer: "I brainstorm right away, then give myself quotas for how much first- and second-draft work I produce every day."
If you checked "I," you are an ADD Hurler: "I hate writing, so I just thew the basic information on the page."
If you answered A-G or I, you should definitely schedule an appointment in the Writing Studio—sooner, rather than later.