Quilted Swing Coats Artist Reception (POSTPONED)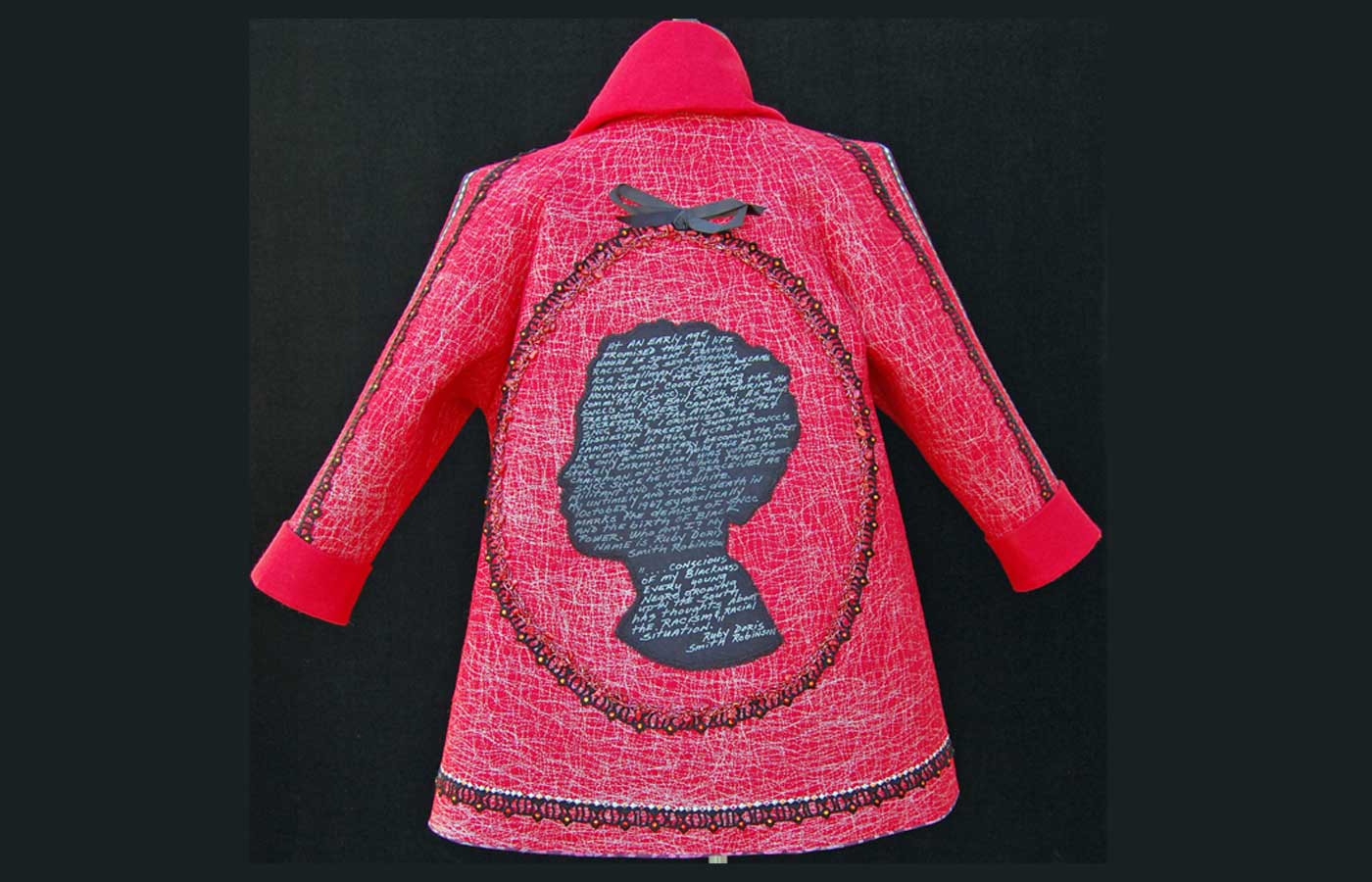 THIS EVENT HAS BEEN POSTPONED
In accordance with the CDC recommendation to cancel large group gatherings during this time, Holy Names University has postponed this event until further notice.
HNU alumna, Patricia A. Montgomery, MFA presents a Tribute to the Civil Rights Movement: Quilted Swing Coats.
About the exhibition:
The Civil Rights Movement led by African Americans used nonviolent civil disobedience actions that transformed the United States and became a catalyst for other national and international civil disobedience actions that followed. This movement started in the courts because African Americans wanted better lives that consist of equal opportunities in education, housing, employment, and transportation. Many African American women made major contributions to the Civil Rights Movement and these story quilts created in the African American traditional quilting design and construction techniques, structured in the shape of a swing coat illustrating their stories.
The exhibition runs from March 8 – April 10, 2020.
About the artist:
Patricia A. Montgomery is a textile and installation artist. Her artwork focuses on African American historical and mythical stories. Her research into her rich African American past feeds her stories.  Modified traditional quilting patterns, bright West African fabrics, Batiks are her canvas and all kinds of threads are her paints. Mixed together she creates textile paintings rich in color and texture that celebrates  the rhythms of life. Montgomery was acknowledged by the Alliance for California Traditional Art's Apprenticeship Program as a Master Quilting Artist. In 2013, she was awarded the Creative Work Fund Grant in Traditional Arts which supported new work and the collaboration with a nonprofit organization. Her historical story quilts transformed into a swing coat representing individuals from the Civil Rights Movement.  These swing coats tell the stories of unknown heroines and their major contribution to the most important movement of the twentieth century. Now, she is known as the "Coat Lady." Montgomery has exhibited national and international. Born in Biloxi, Mississippi and raised in Hempstead, New York until 1979. Montgomery earned a Master of Fine Arts from John F. Kennedy University in Berkeley and a Bachelor of Fine Arts from Holy Names College. She currently resides in Oakland, California. Visit the artist's website.