HNU's 2020 Common Reading Speaker: Dr. Wilson Okello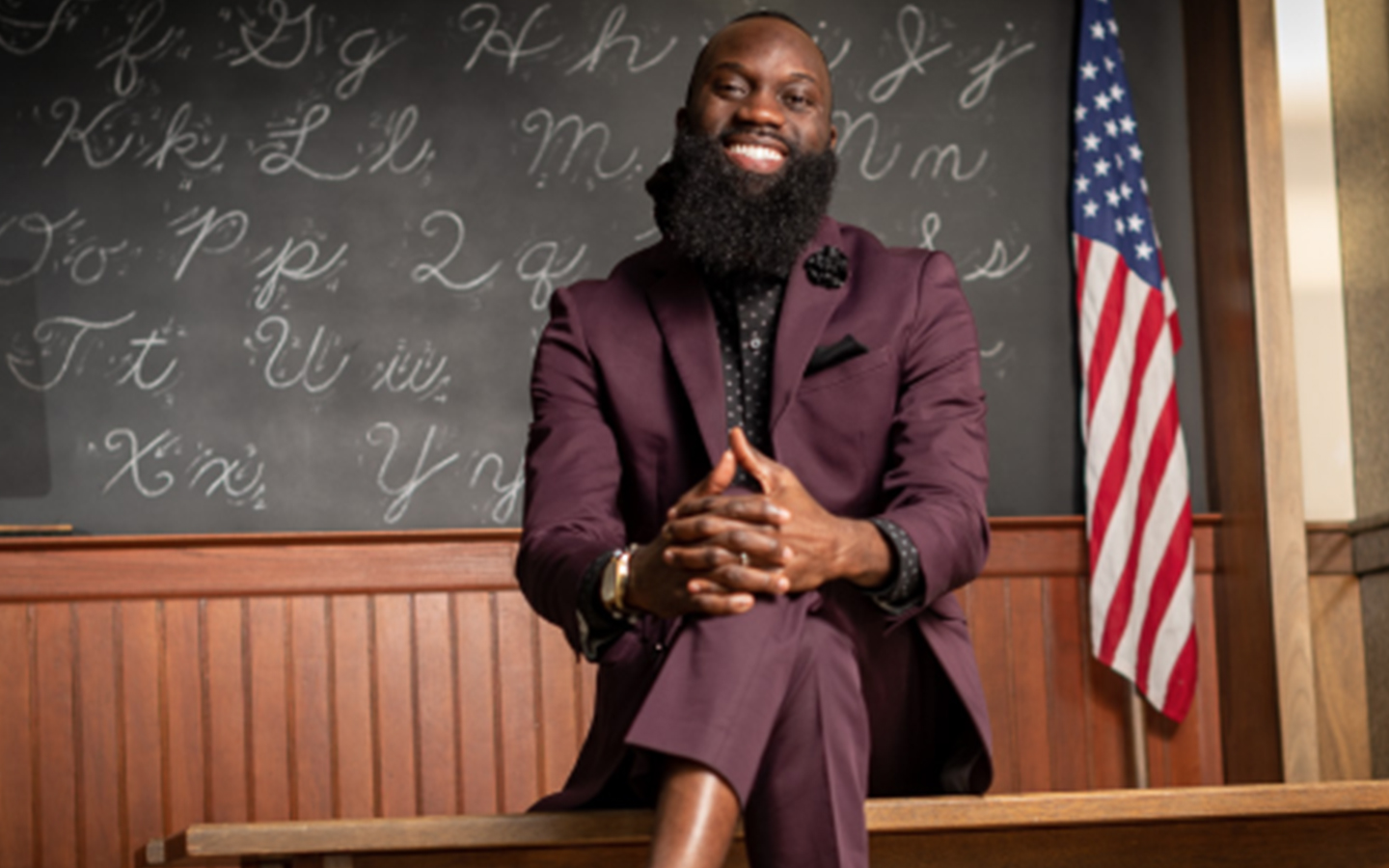 You are invited to join HNU's First-Year Experience program for a Common Reading event that we expect will be a transformational one. At this year's virtual event, we will be joined by Dr. Wilson Okello, an artist-scholar who uses the power of storytelling and spoken word poetry as a platform for education, liberation, and resilience. Dr. Okello will be addressing some of the same themes that can be found in this year's common reading, The Hate U Give by Angie Thomas.
On the Same Page Common Reading Speaker: Dr. Wilson Okello
This Thursday, October 8 at 6:00 p.m.
ACCESS: HNU students, staff, and faculty please check your email for the Zoom link
All others, please email media@hnu.edu for the Zoom Link.
About our speaker
Dr. Wilson Kwamogi Okello is a tenure-track assistant professor in the Watson College of Education at the University of North Carolina Wilmington. Bridging the artist-scholar divide, Dr. Okello draws on Black feminist theories to think about the relationship between history, the body, and epistemology, anti-Blackness in education, critical masculinities, and anti-deficit curriculum and pedagogy. Dr. Okello's performance work engages embodied and creative methodologies to think about the health and survival of Black people in the afterlife of white supremacy. An interdisciplinary scholar who grapples with Africana/Black, literary, feminist, and performance studies to press upon education, his work has been published in leading venues such as the Journal of College Student Development, the International Journal of Qualitative Studies in Education, and the Review of Higher Education. Additionally, he has presented his work in various educational spaces, internationally and in the domestic United States, such as ASHE, AESA, AERA, ACPA, and the International Congress on Qualitative Inquiry. Extending his scholarship and illustrating his commitment to publicly engaged praxis, he is currently the Scholar-In-Residence for the Coalition on Men and Masculinities with ACPA and a Faculty-In-Residence with DC Virgo Preparatory Academy. He has delivered over 100 invited keynotes/lectures/presentations, from Rhode Island to California. Dr. Okello earned his Ph.D. from Miami University; his master's degree is from the University of Rhode Island, and he holds a bachelor's degree from Youngstown State University. He is the recipient of the University of Rhode Island's Distinguished Alumni Rising Star Award, the National Association of Student Personnel Administrators' (NASPA) Outstanding Professional Award, Youngstown State University's Outstanding Alumni Award, and he received Dissertation of the Year recognition from the American Association of Blacks in Higher Education. Read more at http://www.wilsonokello.com/