Center for Excellence in Teaching
and Learning
We facilitate transformational student learning both inside and outside of the classroom.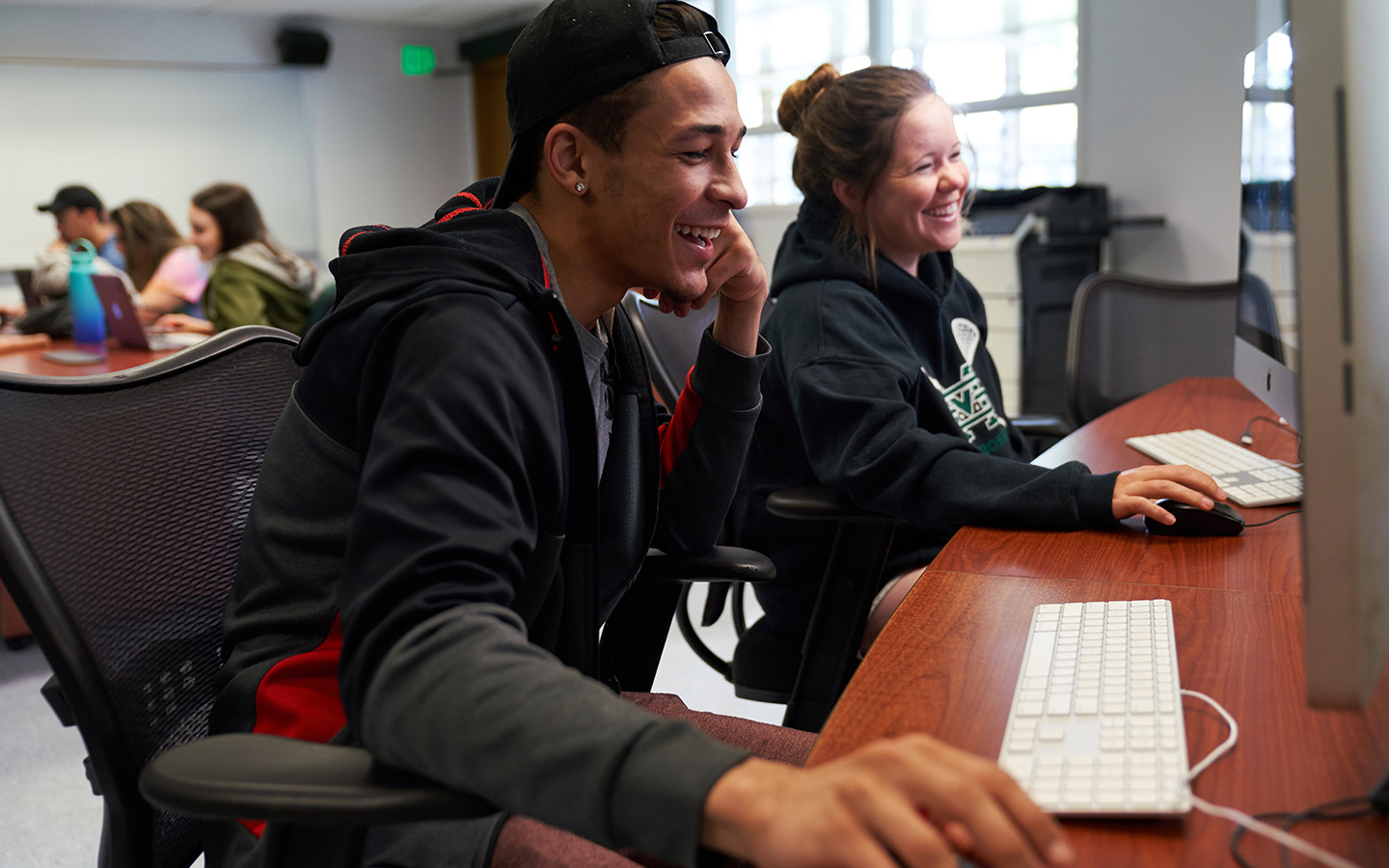 technology-enriched learning
Supporting innovative teaching
The Center for Excellence in Teaching and Learning (CETL) collaborates with HNU faculty members to support innovative teaching. CETL is committed to advancing evidence-based pedagogy, technology-enriched learning, and holistic assessment. Through consultation and training, CETL fosters transformational student learning both inside and outside of the classroom.
Workshop and Consultation Scheduler
Personalized and confidential consulting
Consultation
Personalized and confidential consulting is available for faculty members who want to share ideas and any teaching or learning concerns they may have. We are aware that there can be a gap between theories of learning and application and we can help navigate through this journey. Whether faculty members would like to try a new teaching methodology/technology or brainstorm ideas for meeting various needs of learners, CETL is here to help you.
activities to assess student learning
Assessment
Assessment encompasses activities to assess student learning. Our aim is to be proactive and maintain a collaborative culture focused on improvement. As such, CETL is a safe space to discuss any concerns you have regarding your teaching practice or students' learning. Some of our assessment initiatives include program reviews, classroom observation, curriculum mapping, rubric creation, and developing and writing measurable learning based on Bloom's taxonomy.
available to faculty members
Summer grants are available to faculty members seeking to enhance teaching and learning or the overall student experience. The grant theme changes annually and the application period opens in the Spring Semester
each year.
Online, Hybrid, and HyFlex Course Design and Development
We offer departments, programs, and individuals consultation and training on online, hybrid, and HyFlex course design and development based on the Quality Matters (QM) rubric. Topics include the design process and project management, aligning learning objectives with assessments, activities and materials, recommended course policies, accessibility, online communication and collaboration, open education resources, lecture capture and video, and Canvas and other tools for online learning.
We also provide QM-based Canvas online course templates to help faculty and staff get started on the right track.
Digital Learning Initiative
The Digital Learning Initiative (DLI) is a sustained university-wide effort to grow innovative online programs for non-traditional and professional students at HNU. Through the generosity of The Fletcher Jones Foundation and numerous individual donors, the DLI is accelerating HNU's exploration of the future of learning. We are building on a long history of providing underserved populations with access to higher education.
Online and Hybrid Course Review
We participate in Quality Matters® (QM), a nationally recognized program that provides an evidence-based rubric of online/hybrid course design standards, training for faculty to evaluate and review courses against these standards, guidance for improving the quality of courses, and certification for courses across institutions. QM review is a collegial, collaborative process based on the underlying principles of continuous quality improvement. We currently have a growing group of faculty members who are trained in using the Quality Matters® rubric for online/hybrid course review. Every semester we offer Quality Matters training for faculty wishing to become peer reviewers and we coordinate peer review for faculty wishing to have their courses reviewed.