Information and Resources Related to HNU's Closure
Holy Names University to Close After Spring Semester in May 2023
Info and Resources Related to HNU'S Closure
Holy Names University announces difficult news regarding the University's planned path forward: The Spring 2023 semester will be HNU's last.

HNU ceasing operation following the spring semester is a wrenching decision informed by immutable financial realities. The University recognizes this decision will impact far more than our students, staff, faculty, and alumni. Altered, too, will be the lives of thousands of family members, friends, community partners, alumni, local businesses, and supporters of HNU. HNU is focused on supporting students through this transition.


HNU Closure FAQs
Why is HNU Closing?
HNU struggled financially as it faced rising operational costs, declining enrollment, and an increased need for tuition discounts and institutional financial aid. Both COVID-19 and an economic downturn disproportionately impacted HNU students. In the past year, HNU's Board of Trustees explored many partnership and funding opportunities, but did not secure an agreement that would allow the University to continue. Therefore, the University announced it will cease operations in May 2023 after the completion of the spring semester.
What options were explored to keep HNU Open?
In 2018, HNU's administration implemented a five-year strategic business plan to establish a foundation on which the University's mission could continue. The plan was developed to address the financial and environmental challenges facing HNU, and inspired investments in curriculum, student support, marketing, institutional advancement, and technology.
In the following years, the University experienced some positive results through the launch of new programs, a digital learning initiative, and expanded enrollment activities. Ultimately, the positive developments could not counter the unexpected challenges, such as the COVID-19 pandemic, that exacerbated years of multi-million dollar operating deficits and national declining enrollment trends.
After a comprehensive operational and financial assessment in November 2021, HNU's Board of Trustees determined that a strategic partnership with another educational institution was a necessary path forward for HNU. To ensure short-term financial stability while partnership options were explored, HNU simultaneously implemented budget reductions and programmatic and organizational changes.
Over the past year HNU has continued partnership discussions, but the conversations did not progress as expected. It has become clear that even should an arrangement form with another institution in the coming months, it would not allow HNU to offer classes following the Spring 2023 semester.
After thoughtful deliberation, HNU's Board of Trustees determined it was necessary for HNU to cease operations following the Spring 2023 semester.
When will HNU Close?
HNU will cease operations for all programs, excepting its graduate nursing programs, following the completion of the Spring 2023 semester in May 2023. 
What does this mean for current students?
HNU students who can complete their degree requirements by the end of the spring semester or are currently progressing in HNU's graduate nursing programs will be able to graduate from HNU.
HNU and Dominican University of California have formalized an agreement by which academic programs at HNU will transfer seamlessly to Dominican after the spring term and accreditation body approvals. Students will have the option to continue their studies at Dominican and complete their degree requirements on-schedule. Where possible, Dominican will also ensure that members of HNU's faculty and staff are considered for similar roles on its San Rafael campus.
Working together, HNU and Dominican will be announcing specific pathways for students to complete their degrees at Dominican. HNU is in discussions with other institutions on sustaining the Kodály Music Program. The Raskob Learning Institute and Day School will either operate independently or in partnership with a new institution after this school year.
HNU students who are not able to finish their degree requirements by the end of spring semester, will receive a transfer plan to Dominican or another institution of their choice.
In addition to Dominican, HNU is developing agreements with other educational institutions to accept students from HNU, and these agreements may include waived application fees, requirements, and deadlines. We will also provide students with detailed and organized information on over 45 different institutions.
Will HNU hold a 2023 Commencement?
The Commencement Ceremony for both Graduate and Undergraduate graduation candidates will be held on Saturday, May 13th at 10 a.m.
What will happen with HNU's Community Schools and Centers?
Raskob Learning Institute and Day School 
The Raskob Learning Institute and Day School will either operate independently or in partnership with a new institution after this school year.
Kodály Center at Holy Names University 
HNU is in discussions with other institutions on sustaining the Kodály Music Program.
What will happen to HNU's campus and land? 
HNU is in conversation with multiple parties regarding HNU's campus and land. Information will be shared once agreements are put into place.  
Is there a fundraising effort to support students?
We will be providing opportunities for alumni and donors to support our students and commemorate the legacy of HNU. 
For more information about supporting HNU for Spring 2023 , please contact Mary Boivin-McGhee (alumni@hnu.edu), VP for University Advancement.
How do I order transcripts or verify my degree & enrollment?
Due to the closure of the University after the spring semester, HNU is in the process of identifying a custodian of records to take over transcript issuance. Students and alumni will always be able to secure an official transcript. Once records are transferred to the custodian, information about ordering transcripts will be updated. Until then, please follow the following steps to order transcripts and diplomas.
How to order transcripts 
Holy Names University has authorized the National Student Clearinghouse to provide transcript ordering via their website. You can order transcripts using any major credit card, and it will only be charged after your order has been completed. 
To order any number of official transcripts, go to the Clearinghouse secure site via one of the links below: 
The site will walk you through placing your order, including delivery options and fees. You can order as many transcripts as you like in a single session. Order updates will be emailed to you. You can also track your order online. 
Transcript Fees 
Online transcript fee: $5 per copy 
For additional information regarding ordering transcripts and transcript request options, please see our transcript information document. 
If you need further assistance, please contact us at transcripts@hnu.edu or (510) 436-1133. If you have requested your order online via the National Student Clearinghouse, please include your order number in your communication to us. 
How to order a replacement or an additional diploma 
Please download this diploma request form (PDF) and return it to the Registrar's Office to order additional or replacement diplomas. 
Degree and enrollment verification 
A verification is a request for a university to verify a student's degree and/or enrollment information. Unlike a transcript, a verification is simply a confirmation of degrees earned and does not include course grades. Students may need certification of enrollment to defer student loans, provide proof of enrollment for health insurance, or verify degrees for prospective employers. 
Enrollment and Degree information can be verified via the National Student Clearinghouse for a nominal fee. It may take up to 3 business days to process your request. 
Nursing alumni: degree, enrollment, and clinical hour verification 
Nursing alumni who need verification on program completion, education required for subscribing controlled substances, and clinical hour verification should email programverification@hnu.edu.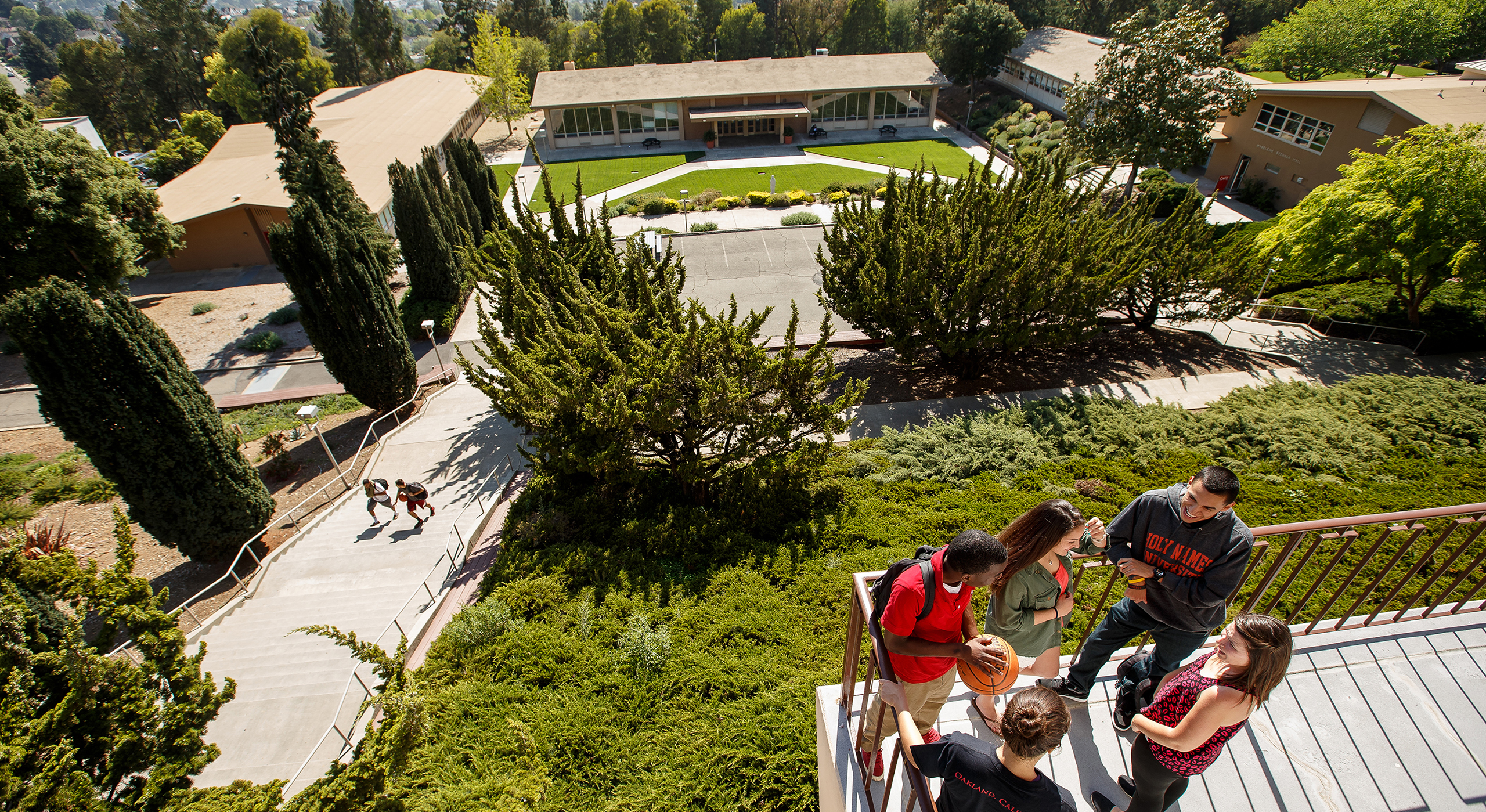 HNU Student-Athlete Transition Resources
Beginning Fall 2023, HNU will no longer be able to offer an athletics program. The announcement was made on November 18, 2022 to provide HNU student-athletes with as much time as possible to explore their options. HNU staff and coaches, and our entire community, are committed to working with student-athletes on their individual paths forward and ensuring they are supported through this transition.
Student-athlete transition resources and FAQs
Statements
Statement of Sisters of the Holy Names of Jesus and Mary
The U.S.-Ontario Province Leadership Team of the Sisters of the Holy Names of Jesus and Mary, the sponsoring member of the University, made the following statement:
"The Sisters of the Holy Names are immensely proud of the 154-year history and legacy of Holy Names University.  We are deeply saddened that the University will need to cease operations and that future generations will not experience its inspiring mission and values. Our hearts and prayers are with current HNU students, faculty, staff, alumni, and all who are a part of this beloved institution.
This is a painful moment for all of us, including the University's Board of Trustees, who have been entrusted with leadership and fiduciary responsibility. We know that they have worked tirelessly and with the highest integrity, loyalty, expertise, and commitment to the HNU mission. They have done their due diligence and explored every other alternative available. In the name of all of the Sisters, we thank them for their extraordinary efforts on behalf of Holy Names University."
Statement of Bishop Michael Barber
Bishop Michael Barber, leader of the Roman Catholic Diocese of Oakland noted:
"I am saddened by the closure of Holy Names University. This unfortunate situation is occurring at small colleges throughout the United States. I fully support the actions of the Sisters of the Holy Names of Jesus and Mary, the HNU Board, its chair and president, who have kept me and my advisors apprised of the difficult situation they face.
The tremendous commitment of the Sisters of the Holy Names of Jesus and Mary to Holy Names University and the Bay Area leaves a lasting legacy. For more than 150 years, the Sisters have been helping spread the message of the gospel and have brought mercy to action in Oakland and our community. Holy Names has educated generations of new leaders who have and continue to contribute to the vibrancy of our community.
I pray for all who are impacted by this news, and I pray that the spirit of mercy and generosity exhibited by the Sisters and Holy Names University continues for many generations."
Statement from Dominican University
"The missions and degree offerings of our two institutions are beautifully aligned," said Dominican University of California President Nicola Pitchford. "And our student populations are similar—Dominican has demonstrated success in supporting students of all backgrounds, so we know we are well prepared to help Holy Names students thrive. We look forward to inviting Holy Names University's continuing students to a new, vibrant and inclusive home in San Rafael."