You'll find a home at HNU, whether you live on campus or not.
Your away from home
Half of HNU's students commute to campus
Even if you don't live on the HNU campus, you'll still be an important part of our welcoming, vibrant community.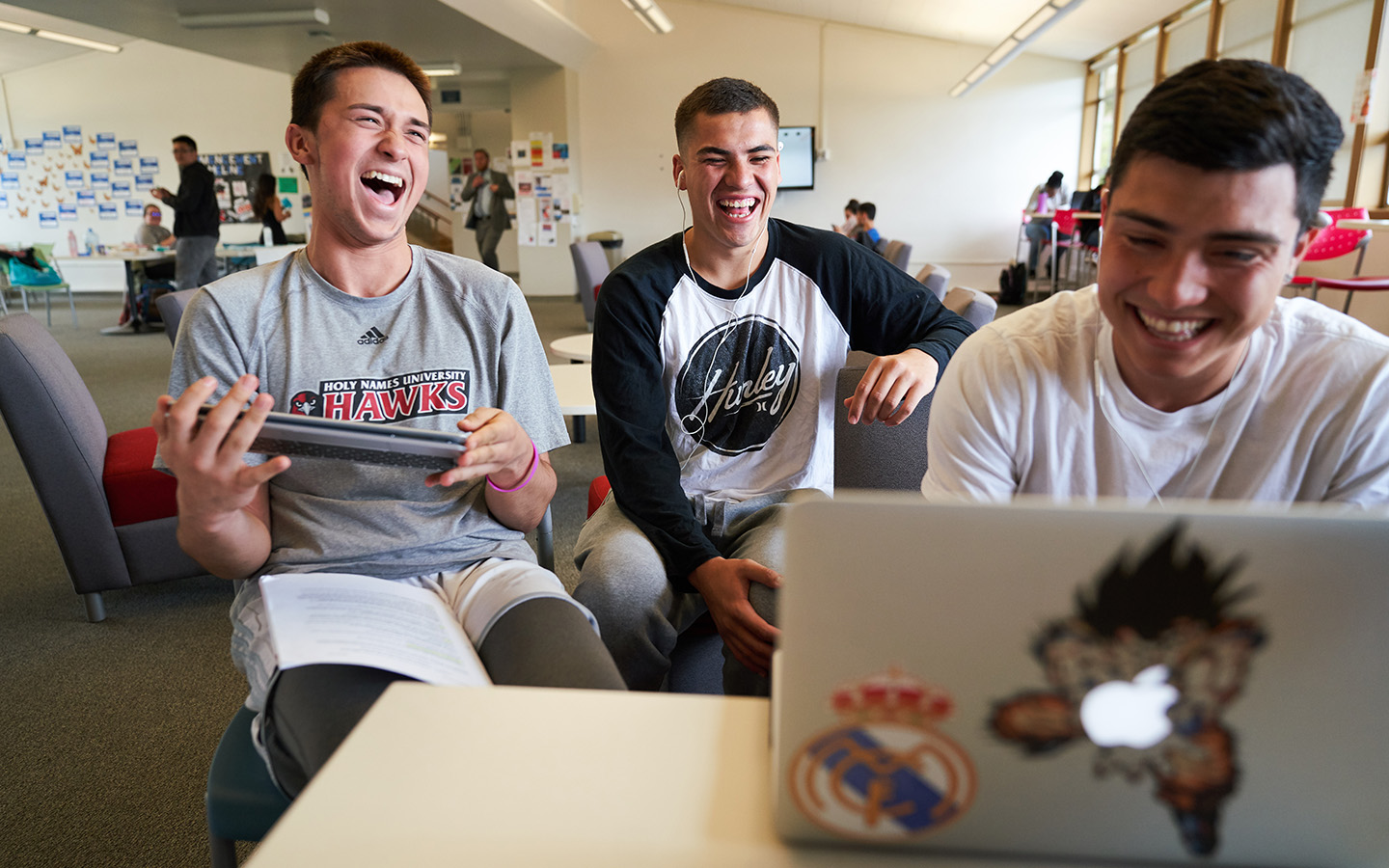 Your own dedicated space
Commuter Lounge
Enjoy your own dedicated space as your home base on campus. HNU's Commuter Lounge in Brennan Hall, Room 76 offers a place for commuters to study, have a meal (complete with a fridge and microwave), connect with resources on campus, and connect with one other. It's also located right off St. Francis Courtyard, many students' favorite outdoor spot on campus.
JOIN THE CLUB
Commuter Community
HNU's Commuter Club sponsors lots of activities and gives students who live off-campus an instant community. We even have a comfy new Commuter Lounge just for you in Brennan 76.
parking is completely free
Park once, and park for free
Good news: parking is completely free for HNU students! And after you park for the day, you'll find all of the resources you need in center-campus. You'll also enjoy plenty of places to study or socialize between classes.
Parking Permits