Center for Social Justice
and Civic Engagement
Rooted in justice, sprouting change and extending branches of love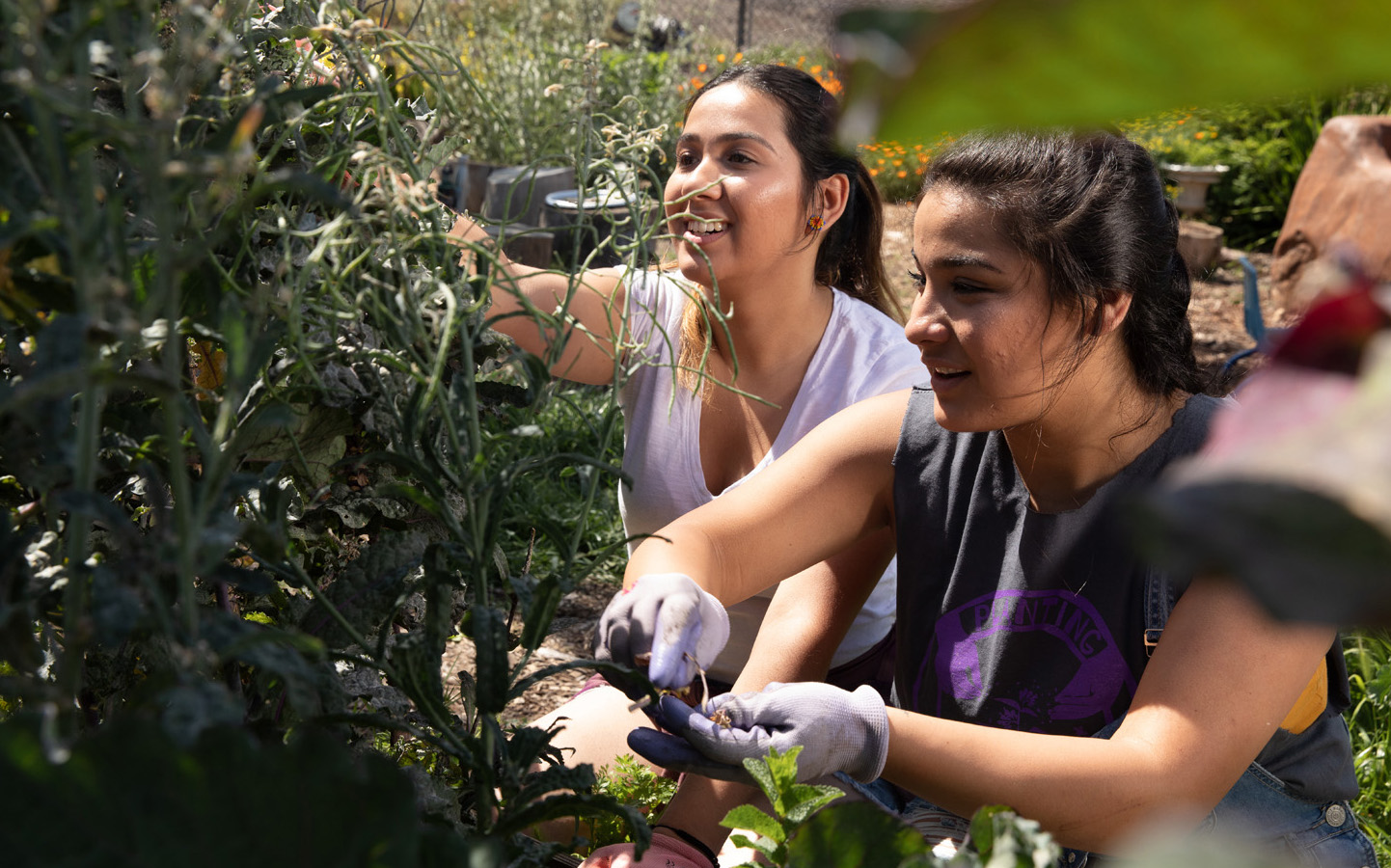 Creating spaces of dialogue
CSJCE
The Center for Social Justice and Civic Engagement (CSJCE) strives to enrich the understanding of social issues through personal exploration and socially responsible leadership, in an effort to create a culture of service at the University and within the local and global community.
The Center helps students explore social issues by:
Creating spaces of dialogue for students to explore their individual and group identities and the impact of power and privilege in relation to service and social justice

Developing mutually beneficial partnerships that will enhance HNU's commitment to service and enrich the communities that HNU supports

Providing opportunities for students to develop as socially responsible leaders and active citizens and expand their worldview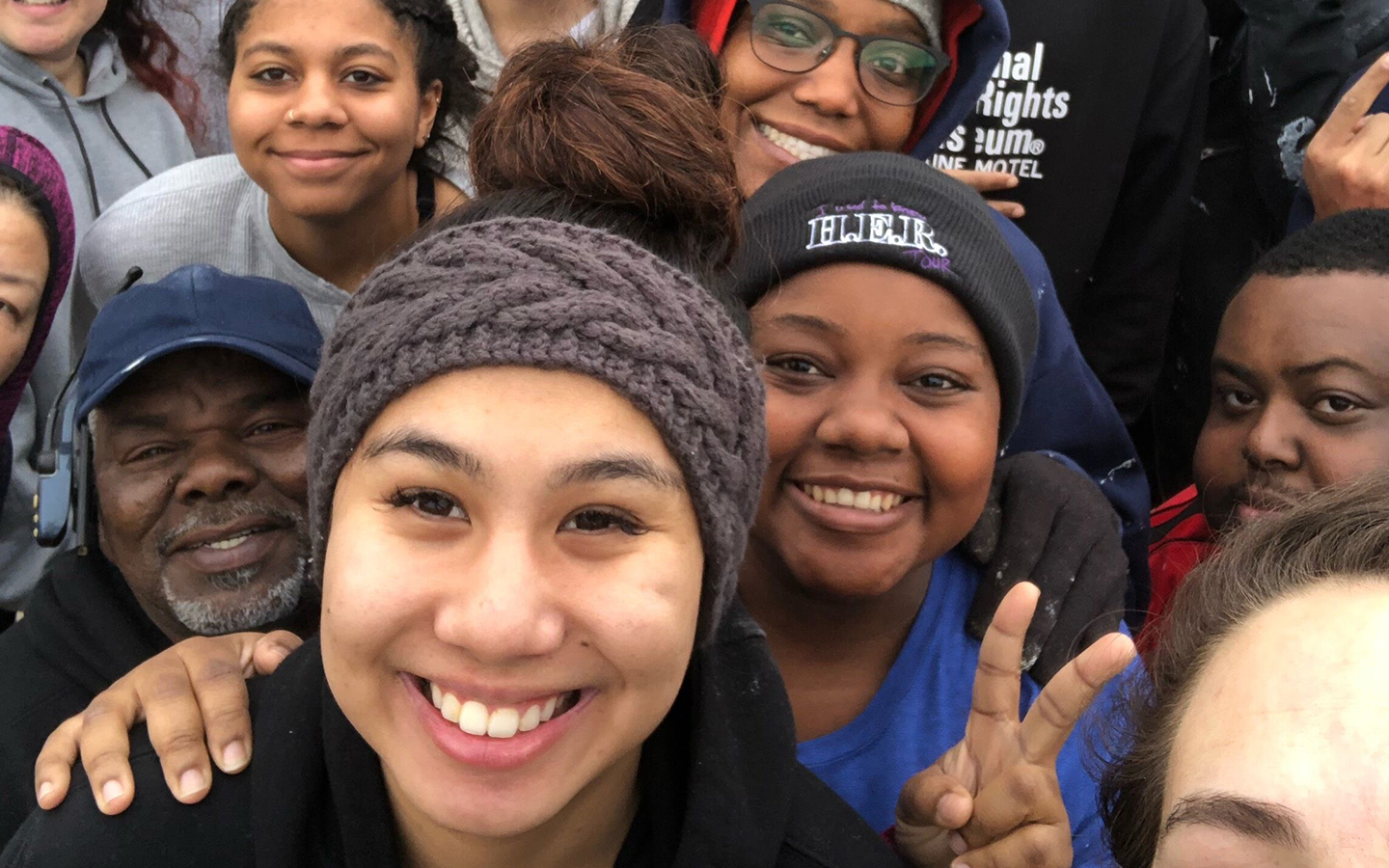 Tutwiler, Mississippi
Alternative Spring Break
Through a spring term course, HNU students and staff participate in the alternative spring break trip to Tutwiler, Mississippi to build homes for Habitat for Humanity, learn about the local culture and history, visit local civil rights museums, and build connections with the Tutwiler community.
Nogales, Arizona
School of the Americas Watch
Every November, students and staff gather at the border in Nogales, Arizona to stand in solidarity with migrants crossing the Mexican border, learn about the root causes of migration, and visit the Eloy Detention Center in Tucson, Arizona.
Ways to get involved
Community-based Learning (CBL)
Community-based Learning or CBL courses offer students and faculty opportunities to enhance classroom learning through relationship and capacity-building, experiential practice, self-reflection, and developing a passion to advance the public good through collaborating directly with local community organizations such as Mercy Retirement & Care Center, Fresh Lifelines for Youth (FLY), Oakland Catholic Worker, and SuperStars Literacy.
Peace and Justice Club
The Peace and Justice Club is a student-led club that advocates for social justice-related topics while building community on the HNU campus. They provide opportunities for service and information to bring awareness about social issues facing the greater Oakland and Bay Area communities.
Federal Work-Study Service Jobs
The Federal Work Study Service program encourages students who are eligible for work-study funds to work for the community. We facilitate student jobs with local nonprofit, governmental, and community-based organizations that are designed to improve the quality of life for community residents, particularly low-income individuals, or to solve particular problems related to their needs.
Spaces for dialogue on social justice
Justice Cafes
Students gather monthly at Justice Cafes, spaces for dialogue on a given social justice issue of global concern. These discussions are curated by CSJCE staff and usually involve a subject expert or panel sharing on the issue.