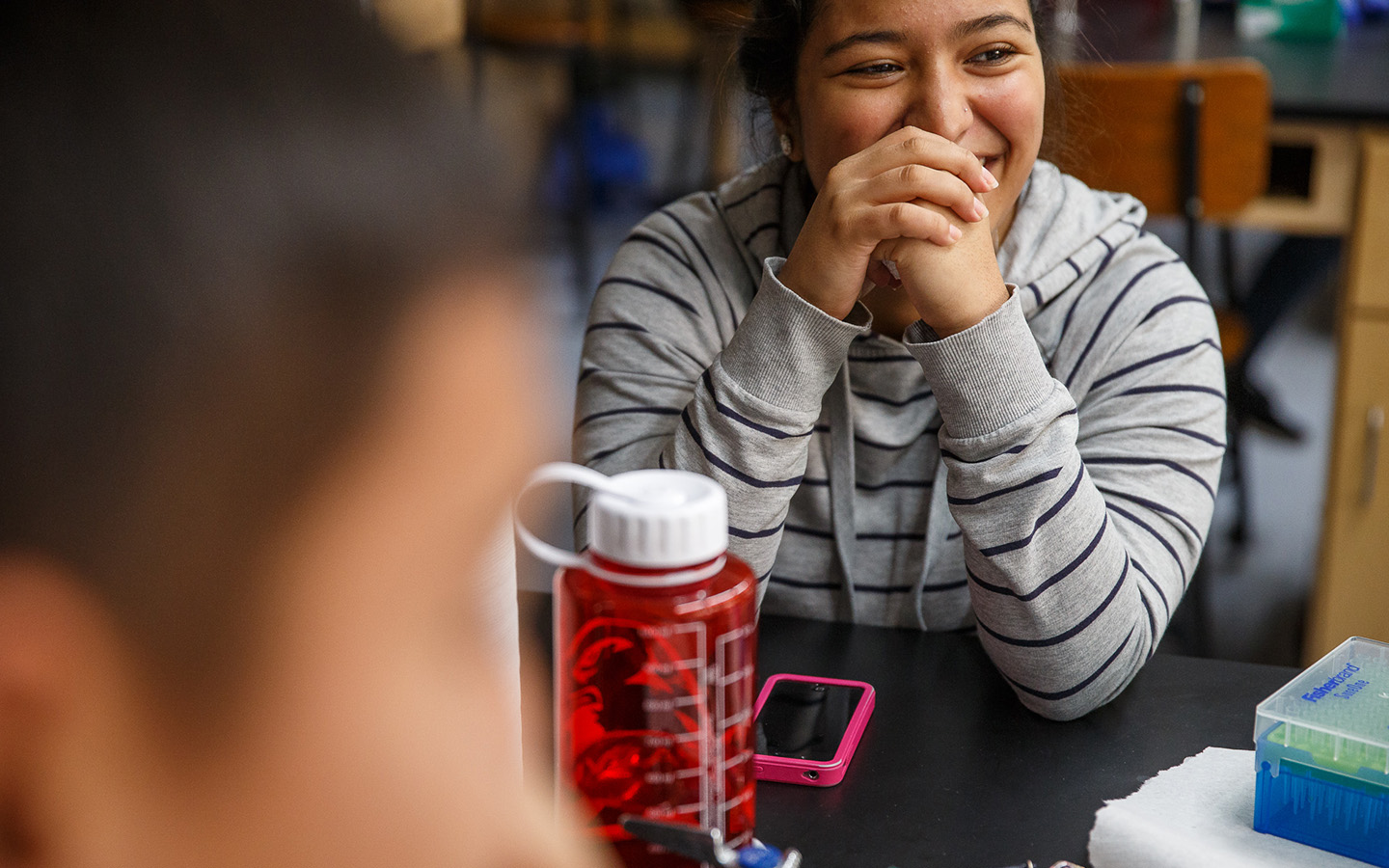 Confidential and Non-Judgmental
Counseling Services
Holy Names University students who are residents of California are eligible for confidential counseling services while they are here. In keeping with our commitment to access, fees have been suspended this year and services are available at no cost. If you are not a resident of California, we will do our best to find affordable counseling services in your area. This year, we will be offering services in person, as well as through a secure, HIPAA-compliant videoconferencing platform.

Individuals are invited to develop a capacity for self-awareness, both personally and as members of a vibrant and diverse community; explore thoughts and feelings about what is working and not working; learn to address a range of issues that affect health and well-being; and practice new ways of understanding and being in the world.
Services offered:
Individual counseling
Group counseling
Couples counseling
Monthly grief support group
Workshops on campus
Referrals in the Oakland community
take note
In the Event of an Emergency
When the Counseling Center is closed, you may choose to call 911, go to your nearest hospital emergency room, or use the local 24-hour crisis support hotline by calling (800) 309-2131.
Alameda County Crisis Support
A therapeutic, interfaith conversation group
Monthly Grief Support Group
Those experiencing grief in their lives are welcome to join this therapeutic, interfaith conversation group hosted by Judy Curtis from Counseling Services and Jenny Girard Malley from Campus Ministry. This supportive, non-judgmental space of inclusion offers an opportunity to dialogue about grief, as well as share stories and suggestions for strategies to heal and grow.
Hotlines/Resources
National Suicide Prevention Lifeline (24/7)
1-800-273-8255
—
Crisis Support Services of Alameda County (24/7)
1-800-309-2131
—
Crisis Text Line (24/7)
Text HOME to 741741 to reach a crisis counselor
—
Substance Abuse & Mental Health Services Administration (24/7)
1-800-662-HELP (4357)
—
Bay Area Women Against Rape (BAWAR) (24/7)
510-845-7273
—
National Domestic Abuse Hotline (24/7)
Phone: 1-800-799-SAFE (7233)
Text: Text START to 1-800-799-SAFE (7233)
—
The Trevor Project (LGBTQ+, under 25 years) (24/7)
1-866-488-7386
—
Parenting Stress Helpline (24/7)
Alameda County
1-800-829-3777
Substance and Use Disorder Resources
Confidentiality
All personal information is confidential. No information will be released unless you give us written authorization to do so. The only time this is not true is if someone is at risk of grave harm to themselves or others. In these cases the law requires counselors to break confidentiality.