Residence Halls and Rates
Be a part of HNU's residence life community.
HNU's Residence Halls At-A-Glance:
When you live in the residence halls you're part of the campus: close to the library, computer labs, and classrooms. Best of all, your friends—old friends and the ones you haven't made yet—are right around the corner. Most residence halls are mixed-class halls, which means first-year students, sophomores, juniors, and seniors live in one shared community. The number of residents on each floor ranges from 30-60 students.
Housing Rates and Charges: Fall 2022– Spring 2023
Winter Break and Spring Break housing not included below:
| | | | |
| --- | --- | --- | --- |
| Type | Fall 2022 | Spring 2023 | Total Academic Year</strong |
| Double | $3,685.50 | $3,685.50 | $7,371.00 |
| Suite (continuing students only) | $3,487.50 | $3,487.50 | $6,975.00 |
| Gender Inclusive | $3,754.50 | $3,754.50 | $7,509.00 |
| Mini Single | $4,015.50 | $4,015.50 | $8,031.00 |
| Single | $4,146.50 | $4,146.50 | $8,293.00 |
| Double as Single | $4,999.00 | $4,999.00 | $9,998.00 |
| Single with Bath | $5,360.00 | $5,360.00 | $10,720.00 |
| GA Room | $3,754.50 | $3,754.50 | $7,509.00 |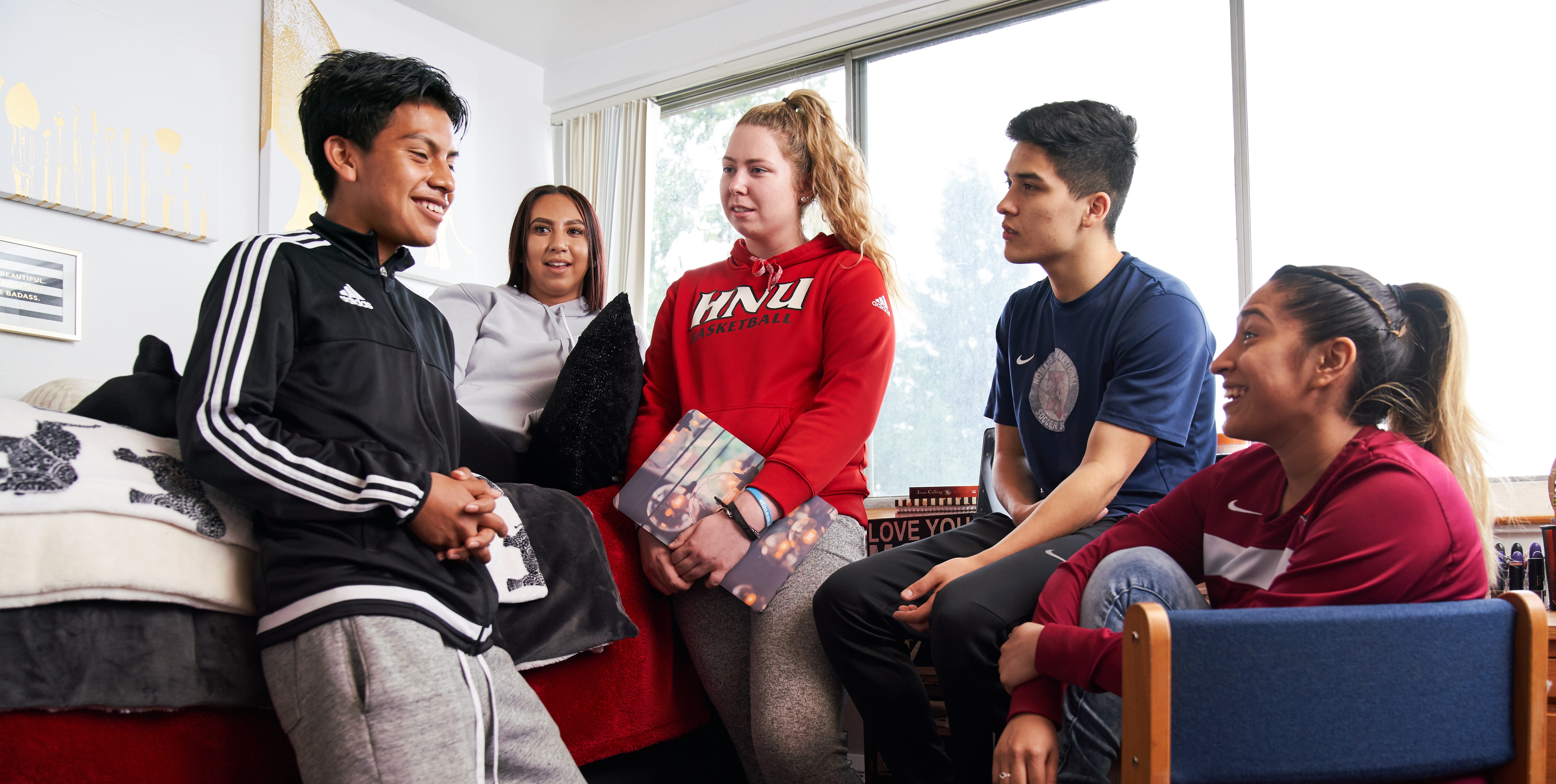 Theme Housing Options
The Office of Housing & Residence Life is pleased to offer theme housing within our residence hall communities. Students with a shared interest live in close proximity to one another to create a more inclusive and active floor community. Residents have the option to select a themed community to live in during the housing application & selection process.
Important Dates
Gender-specific Housing
We offer several communities within the residence halls that are gender-specific and have only one gender living on a particular floor. Male-only and Female-only floors are found in Dunn, Feehan, and Founders Halls All other floors are co-ed.
Gender Inclusive Housing
Students may choose to live in gender-inclusive housing. Gender-inclusive housing allows students to choose to share a community-style floor and bathroom regardless of students' legal sex or gender. Gender-inclusive housing is not intended for romantic couples. Rather, it provides options for a variety of students: such as those who: 
may feel uncomfortable rooming with members of the same legal sex

may be in the process of discovering their gender identity

may feel they would be more compatible with a roommate of a different legal sex or gender

do not want legal sex or gender to be a primary factor in choosing a roommate
Gender-inclusive housing intends to help create a campus climate that is welcoming, inclusive, and supportive of all students. 
For the purposes of our policies, the Office of Housing and Residence Life defines "gender-inclusive" housing as that which allows for students to room together regardless of legal sex or gender identity. 
While students are not required to disclose their gender identity, students who apply for housing without requesting a gender-inclusive housing assignment will be placed in a space-based on their legal sex. When determining what a person's "legal sex" is, the Office of Housing and Residence Life will default to what has been officially reported in the college's student records. 
HNU Housing Grant
New students who will be enrolling in fall 2022 and living in on-campus housing are eligible for a $2,500/year Housing Grant from HNU. Simply apply for housing and this will be automatically applied to your financial aid package.
Access services through your online portal
Students can make payments on their student accounts at the Student Resource Center in the Hester Administration Building, for many services, you may access them online through their online portal.
Additional Housing Charges
In accordance with the student housing agreement and the housing policies found here, students may be charged additional fees for various things throughout the academic year. Please refer to the table below for an explanation of possible charges:
REASON
CHARGE
ADDITIONAL NOTES

Room Lock-Out Fee

$25

First three lockouts are free

Lost Room Key

$50

Lost Mail Room Key

$50

Lost Access Card

$50

Emergency Door Violation

$50

Improper Common Area Furniture Removal

$50

Entertainment Fee
(not returning movies)

$2/day

$20 to replace

Contract Cancellation Fee

$300

Minimum charge

Improper Check-Out

$50

Excessive Cleaning
(after check-out)

$50-100

Vandalism/Destruction of Property

Varies

Sometimes broken up by residents in community the vandalism affected

Missing Furniture at End of Year

Varies

Missing Dishes

Varies

Cost of dish replacement divided by all meal plans