Entering the Deep
Midweek Wisdom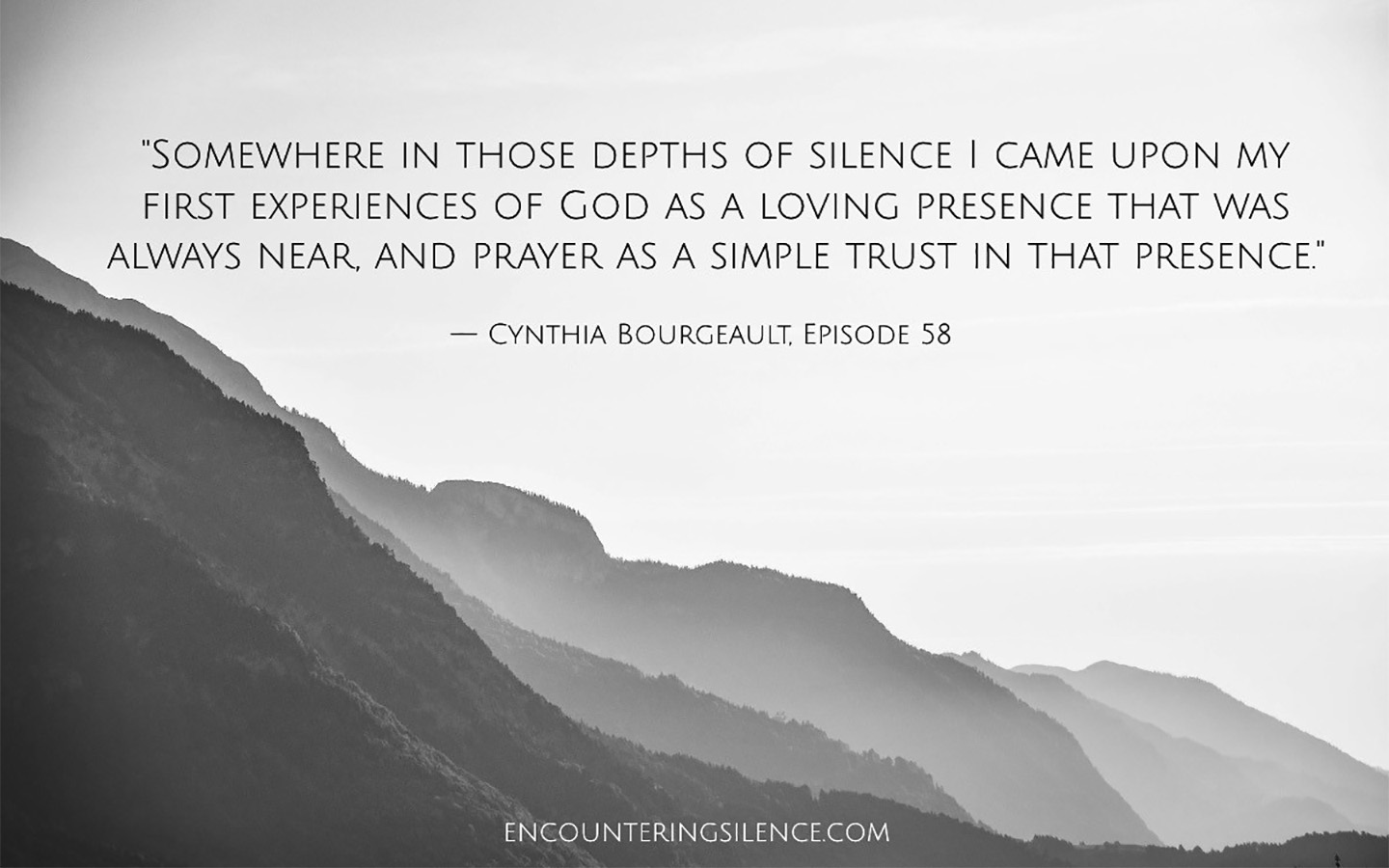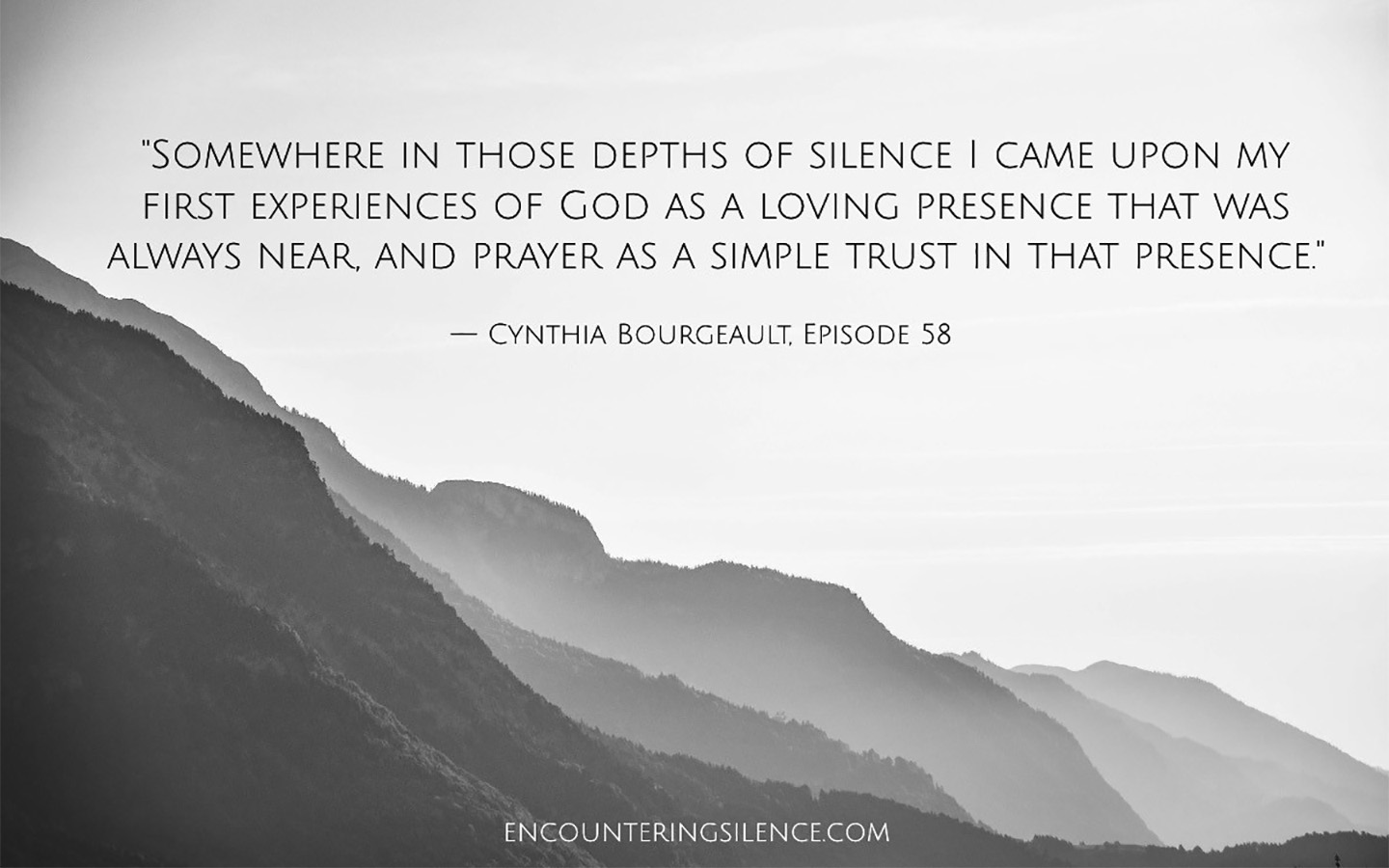 The grief has settled in.  Into my bones and heart and energy.  And I experience this mostly alone, in silence,  with my computer screen and the space of my day as it unfolds.  Yet, I hope, as Cynthia Bourgeault says,  that this silence is an opportunity to birth presence, maybe even prayer, and to become more trusting in its depth.  Personally, I find it powerful that my arrival at grief is arriving during this most potent week for many faith traditions.  How can it be that I begin this pandemic "emotional stage," all this feeling finding me, during the experience of Jewish Passover and of Christian Holy Week?   Probably not really a coincidence, but an invitation.  What is your invitation?
This morning I looked up the word "holy," used so often by all of us at Holy Names University.  I was reminded that the meaning of holy is "exalted or worthy of complete devotion."
Even more profound is the Greek root for holy,  hagios, which means "different, and unlike the rest."   Wow,  are we not in a time that is "different, and unlike the rest!"
This translation also reminds me of the Passover Seder in which one of the children at the feast asks:  "why is this night different from all other nights?"    For the Jewish people,  Passover is a celebration and reminder of when they came out of bondage, slavery.  For the Christian people,  Holy Week recognizes the ultimate gift of love and sacrifice in and through Jesus.   Both of these religious holidays are holy,  are worthy of complete devotion,  especially now as we treasure our lives, pray for those on the front lines of healthcare and food supply,  and as we focus ever more deeply on our presence with those in the small circle of social distancing.
All I know I can do this week, my friends, is to share the wisdom of others with you.  They are the ones who are sustaining me at this moment when it feels rather dark and when this process of being separated from all I know is feeling ever more difficult and exhausting.    Today, below in our Resources of the Spirit, I include some poignant reflections, poetry and meditation, from various perspectives that may be balm to you during these upcoming high holy days.   Scroll down and pause.  How will you be gentle with yourself this week?
At HNU, we will be hosting services on Holy Thursday, Good Friday and Easter Sunday morning (details below). Come join us.  And if you would like a copy of a Passover Haggadah (the prayers spoken and shared over the Seder meal), please feel free to email me privately/directly and I will send you our Girard Malley family haggadah.
In closure, as we gather in our various ways this week,  may I offer this gorgeous, and moving, video prayer.  May it adorn our tables.  May it help us enter the deep and be transformed.  May this prayer be felt across the world as we hold all those impacted by this pandemic in our hearts.
Praise Song for the Pandemic,  by Christian Valters Paintner
Holy Week 2020
Holy Thursday Mass of Our Lord
Thursday, April 9, 2020
5:00pm
Meeting ID: 465 528 157
Good Friday Service
Visual Stations of the Cross and Solemn Universal Prayer
Friday,  April 10, 2020
1:00pm
Meeting ID: 565 587 437
Easter Sunday Mass
Sunday,  April 12, 2020
10:00am
Meeting ID: 534 156 001
This is going to be a Passover unlike any other. I wrote a long paragraph of reasons why that is so, and then I deleted them. You are living in this world too. You don't need me to tell you any of the reasons why this year is different from any other year that any of us have ever lived through. You don't need me to tell you what's strange or scary or overwhelming or unknown, or why it feels so weird to be approaching Pesach in this moment when life feels both empty (of normalcy) and over-full (of fear).
The story of the Exodus, the story we re-tell each year during the seder, is the story of how our spiritual ancestors left Mitzrayim, "The Narrow Place." The Pesach story — our national story as a people — begins in tight constriction. It begins in dire straits. It begins in a time and place of profound inequality, when there was an unthinkable gap between rich (Pharaoh) and poor (the ancient Israelite slaves). It begins with plagues, darkness, sickness, death, and leaving behind everything that was familiar.
The tradition says each of us is to see ourselves as though we ourselves had been brought out of Mitzrayim. I don't know about you, but the idea that we are living in Mitzrayim — the Narrow Place; tight constriction; dire straits — feels very real to me this year. If we are feeling constricted, anxious, afraid, uncertain, maybe newly-aware of some of our society's fundamental inequalities and the harm they cause to the most vulnerable… then we are exactly where the Pesach story calls us to be.
When we left that Narrow Place, we didn't know where we were going. We didn't have time to fully prepare for our journey of transformation. We didn't know where we were going or how we would get there. We left the Narrow Place anyway, because it had become clear that staying where we were — staying with the status quo — meant death. If we are feeling unready, unprepared, maybe thrust into a journey we don't know how to take… then we are exactly where the Pesach story calls us to be.
In Talmud (Pesachim 116a) we read that מתחיל בגנותומסיים בשבח – one should begin the recounting of the Exodus story with degradation, and one should end with praise. That's the spiritual journey encapsulated and recapitulated in the seder. The haggadah moves from the degradation of "we were slaves to a Pharaoh in Egypt" to the praise songs of Hallel on the far side of the sea. The haggadah takes us from despair to redemption, from constriction to freedom, from mourning to dancing.
Right now we are at the beginning of the story of the covid-19 pandemic of 2020. We begin in "degradation" — in this Narrow Place, in this fearful place, in this grief-stricken place. Our task is to trust that this is only where our story begins, not where it will end. Our work is to stay home, help those whom we can help, and cultivate our ability to hope. May scientists' labors toward a vaccine bear fruit, so that someday this slow-motion global tragedy will end and we will dance on the far shores of the sea.
Ana Lisa de Jong
Living Tree Poetry
March 2020
IN
We are all in.
God has called us home,
from the fields, the hunting grounds.
Each fishing boat moored,
each gatherer returned
with baskets stored.
We are all in.
Now there is no-one
but ourselves,
no-one but our own souls,
in which to dwell in deepest
communion.
Even in our homes,
with the sounds
of children stirring,
and another's arms enfolding,
we have not been more aware
of our inner cells –
our cloistered beings –
the place in which we hear
but an echo of the other,
and the memory of what was
fades out,
the residue of dreams.
Only the now existing,
the very air,
with currents strange, alive,
in this time of imagining.
and the drawing down
of heaven.
Yes, we are all in.
But not only to rest,
and discover new ways of being.
But to hold the world sorrows,
as the elements
of all our possibilities.
Each of us apart,
cloistered in our quarters,
but with equal measures gifted,
and concoctions each
intrinsic
to the healing of the nations,
integral to a world restored in Christ.