Midweek Wisdom:
Hand in Hand We Walk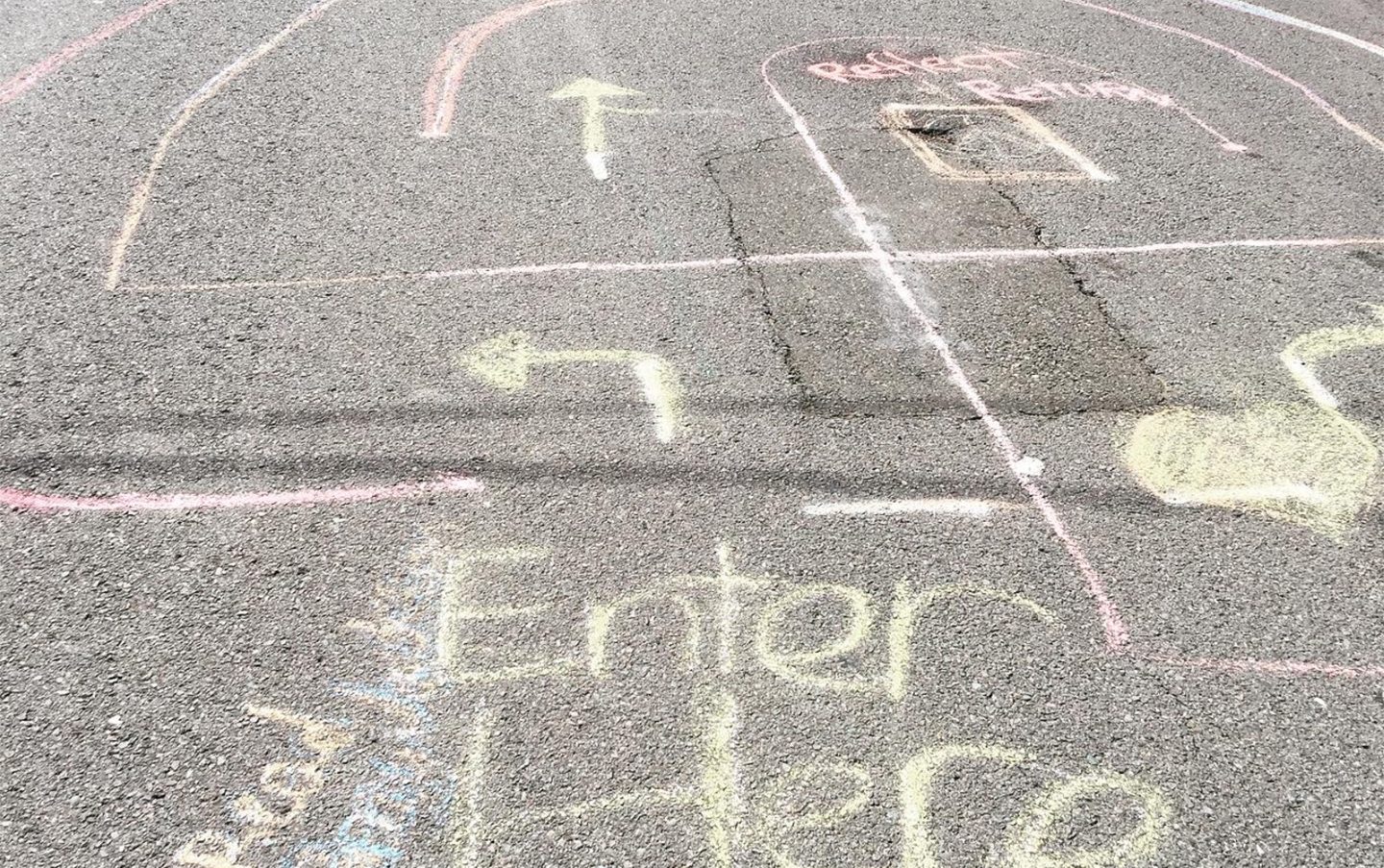 "Over my heart, in the days that are flown,
No love like mother-love ever has shone;
No other worship abides and endures,—
Faithful, unselfish, and patient like yours:"
-Elizabeth Akers Allen
Today I was able to get out on my daily walk early. It was gorgeous even as I walked along the paved streets of my north Oakland neighborhood and I felt the delightfulness in our spring which is truly in full bloom. As I strolled, I started to think about how May is typically a time in which we celebrate mothering. Mothering in the gestures that people share with one another -"faithful, unselfish and patient." Where have you experienced such care in your life this week?
My thoughts about mothering led me to recall something I have witnessed these last two mornings. While sipping my tea and looking outside my front window, I have watched a family of three, a father and his two very young children, pass on their daily journey. Because our street is currently an Oakland slow street, people can travel down the middle of our street without worrying about cars. Neighbors are creating chalk art on the ground. Mazes and hopscotch grids are popping up along the street. Flowers and hearts and birds of wild colors and shapes decorate the concrete landscape. This past weekend, inspired by my community's creativity and having found a hidden supply of chalk, my husband and I drew a labyrinth in front of our home. Watching from my couch I could see this small family as it encountered our small labyrinth.
The dad noticed the curiosity of his 4-year old who was wondering what this chalk path was all about. Pausing and parking their stroller, the dad tenderly took his child's hand so they could walk the labyrinth together. As they walked, the father, in true mothering fashion, invited his child to look around, to stop at various points in the path and to notice the beauty of the trees, the sky and the world around them. It was mothering in all its fullness. That quality of loving and nurturing which anyone can give and share.
This quiet moment took my breath away. It wasn't complicated or complex. It was just a dad with his kids doing what he can in this time of pandemic and uncertainty. I was reminded of how important it is to be a loving mother for others and for ourselves. Who have you cared for with compassion and love this week?
May is also a time when we celebrate Founders' Day at Holy Names University. This is the season when we remember the six courageous women who journeyed from eastern Canada to Oakland in 1868 with the dream of starting a school for women. Their choice and their vocation, instead of "officially" being a wife and mother, was to be a Sister of the Holy Names and to respond to this mothering call through service, compassion and dedication. In this way, our SNJM sisters have mothered our university community, reminding us to stop at various points on the path and to notice the immense beauty of our world.
And so today, this week, the invitation is to pause and celebrate all the ways you mother and all the ways you experience being mothered. Welcome those who come to you in love. Be mindful of those who need a supportive word, a kind text, a smile. Give honor to the men and women in your life who have been faithful and patient. Pause and feel the pleasure of extending care and receiving care as we walk through life's twists and turns, hand in hand, together.
Coming Up in Campus Ministry
TODAY CELEBRATE HNU!  FOUNDERS' DAY MASS
Join us as we honor and appreciate our sisters!
A Very Special Mass
celebrating the 152nd anniversary of the Holy Names Sisters' arrival in California 
with Rev. Salvatore Ragusa, SDS, presiding and 
Sister Mary Pat LeRoy, SNJM preaching.  
Join us as we honor HNU's rich past and the Sisters' vibrant legacy, 
while continuing to pray together for our world.
Wednesday, May 6, 2020 at 5:00pm
Meeting ID: 502 905 5546
Password: holyhawks
*****

Friday Meditation Pause
Friday May 7, 2020
1:00pm
Meeting ID: 810 398 7414
*****
Sunday Liturgy
Sunday, May 12020
10:00am
Meeting ID: 502 905 5546
*****
Monday Mindfulness
Monday, May 11 2020
1:00pm
Meeting ID: 810 398 7414
*****
Wednesday Mass – In Remembrance of Sr. Chris Patrinos, SNJM
Wednesday,  May 13, 2020
5:00pm
Meeting ID: 502 905 5546
From Campus Ministry
More Midweek Wisdom
Midweek Wisdom: Entering the Deep

The grief has settled in. Into my bones and heart and energy. And I experience this mostly alone ...

Learn More

Midweek Wisdom: Sustain Kindness

What we all need to do is find the wellspring that keeps us going, that gives us the strength and patience to keep up this struggle ...

Learn More

Midweek Wisdom: Hand in Hand We Walk

Today I was able to get out on my daily walk early. It was gorgeous even as I walked along the paved streets of my Oakland neighborhood.

Learn More

Midweek Wisdom: Entering the Deep

The grief has settled in. Into my bones and heart and energy. And I experience this mostly alone ...

Learn More

Midweek Wisdom: Sustain Kindness

What we all need to do is find the wellspring that keeps us going, that gives us the strength and patience to keep up this struggle ...

Learn More

Midweek Wisdom: Hand in Hand We Walk

Today I was able to get out on my daily walk early. It was gorgeous even as I walked along the paved streets of my Oakland neighborhood.

Learn More