Midweek Wisdom
Like Roses to Be Tended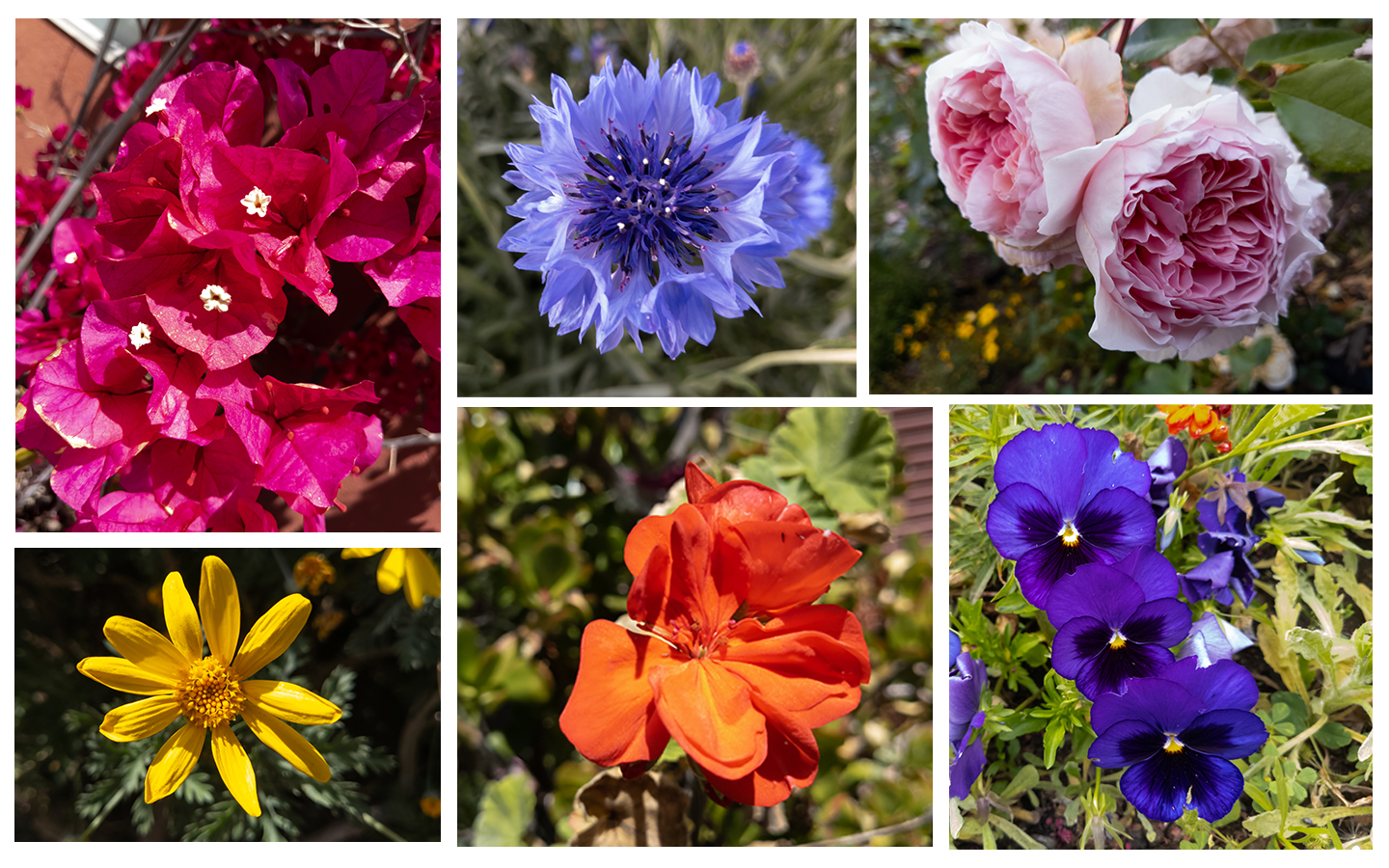 The Gardener
Have I lived enough? Have I loved enough?
Have I considered Right Action enough, have I come to any conclusion?
Have I experienced happiness with sufficient gratitude?
Have I endured loneliness with grace?

I say this, or perhaps I'm just thinking it.
Actually I probably think too much.
Then I step out into the garden, where the gardener, who is said to be a simple man,
is tending his children, the roses.
-Mary Oliver (from A Thousand Mornings)
For us at Holy Names University it is day 65.
The time it takes for one, maybe two, cycles of roses to bloom.
65 days of sheltering at home. Zooming classes, masses, meetings and gatherings. 65 days of something new which is dramatically and slowly transforming the world. Becoming islands of our own, with our immediate circle of family, has offered us challenges and opportunities none of us could have imagined in February.

What blooming have you noticed in yourself after 65 days?
I am not as anxious as before. That's good. I am blooming more peace, some calm. But I still feel a mix of persistence and impatience. I want our community to heal. No one to get sick. No one to die. I wear my mask. I limit my life to my neighborhood. But I also want to let loose. Get out. See the ocean. Sit at a cafe with friends. Celebrate graduates, special anniversaries and birthdays. It is a balancing act, I know. A gardener's task. Plant and water, now, patiently, with the hope and faith that soon, very soon, the roses will arrive!
How are you tending to your garden with hope?
Typically, our Campus Ministry department takes a break for the summer months, June-July, and this year we will continue this tradition….somewhat. I say this because we are not in a typical moment.
We, as a Campus Ministry team, are acutely aware that there continue to be opportunities for our ministry with you. The human need to pause, be still, pray and reflect is alive more than ever. It will not take a vacation during summer.
To pause in community, is vital. It very often can be a lifeline to have places to "go" virtually, easily and comfortably, to be with others and to be, most importantly, with ourselves. And so HNU Campus Ministry will take our summer break once May ends. However, our team, Fr. Sal Ragusa, Evelyn Fierros and I, will keep living and reflecting with each other and with you, should you choose to join us.
We will be extending very simple, spiritual hospitality over the summer. You may even think of these as "gardening moments." They will look familiar: moments of community, of quiet and of prayer. Weekend mass, mindfulness and some written words to prompt reflection. We offer our gifts with the hope that our summer can be a welcoming space of respite to you, during the future months when life will unfold in ways we do not yet understand.
You are invited to join us, to opt into our summer. Just let us know if you would like to be added to our Campus Ministry Community Email List. Send an email (girardmalley@hnu.edu) or (campusministry@hnu.edu), please include your first/last name, and we will place you on this email list. There, through email, we will share with you our simple opportunities to pause during the summer hiatus.
We all need to tend to our own garden. We also need a community of gardeners to inspire and complement our own blooms.
Come be with us.
Coming Up in Campus Ministry
Upcoming Friday Meditation Pauses
Friday, May 22, and May 29, 2020
1:00 p.m.
Meeting ID: 810 398 7414


Upcoming Sunday Liturgies
Ascension Sunday, May 24, 2020
Pentecost Sunday,  May 31, 2020
10:00am
Meeting ID: 502 905 5546
Upcoming Monday Mindfulness
Monday, May 25, 2020
1:00pm
Meeting ID: 810 398 7414
HNU Campus Ministry Summer Pause
June -July 2020
From Campus Ministry
More Midweek Wisdom
Midweek Wisdom: Entering the Deep

The grief has settled in. Into my bones and heart and energy. And I experience this mostly alone ...

Learn More

Midweek Wisdom: Hand in Hand We Walk

Today I was able to get out on my daily walk early. It was gorgeous even as I walked along the paved streets of my Oakland neighborhood.

Learn More

Midweek Wisdom: Sustain Kindness

What we all need to do is find the wellspring that keeps us going, that gives us the strength and patience to keep up this struggle ...

Learn More

Midweek Wisdom: Entering the Deep

The grief has settled in. Into my bones and heart and energy. And I experience this mostly alone ...

Learn More

Midweek Wisdom: Hand in Hand We Walk

Today I was able to get out on my daily walk early. It was gorgeous even as I walked along the paved streets of my Oakland neighborhood.

Learn More

Midweek Wisdom: Sustain Kindness

What we all need to do is find the wellspring that keeps us going, that gives us the strength and patience to keep up this struggle ...

Learn More