Precious James '12
Fired up to teach for Oakland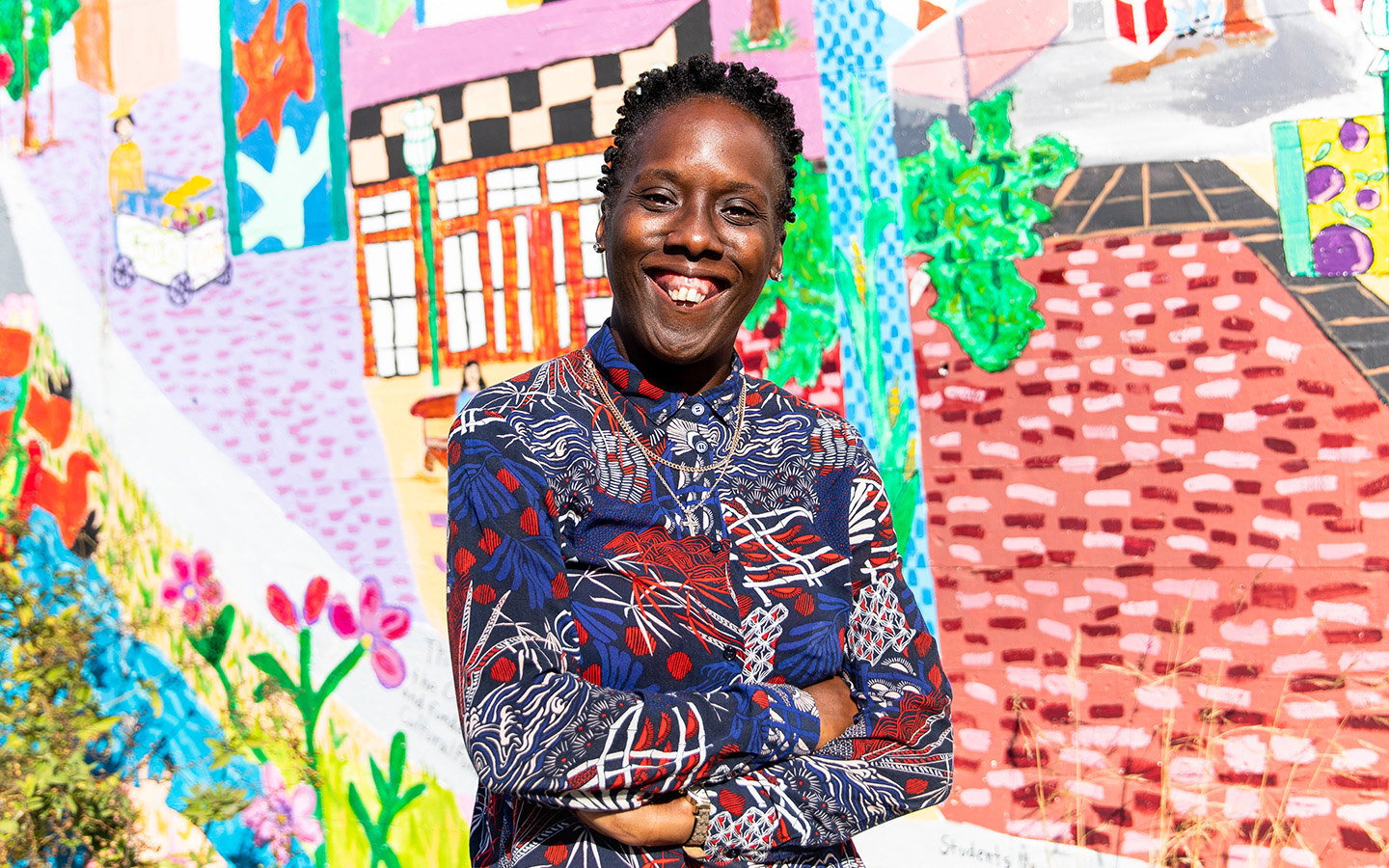 Don't tell 2019 Oakland Teacher of the Year Precious James '12 it can't be done. She's not interested in declarations that children from tough backgrounds can't keep academic pace with their peers. Or that teaching them math mastery is too hard. Or that they should study in silence or sit idle for one minute in her classroom.
If it falls under the scope of putting kids and their education first, James, a fourth- and fifth-grade teacher at Madison Park Academy Primary, will put in whatever effort and hours it takes to find what works.
"You don't have the right…to withhold the learning your students deserve," said James, spelling out her teaching credo. "You give your all. You plan to the Nth degree. Because every child deserves a teacher who believes in them."
James, who earned her teaching credential at HNU, didn't fully recognize her own never-say-quit grit until she was hired—then fired—from her first full-time teaching job in 2008. After her first semester, the standardized test scores of students in her class lagged behind their peers' scores. Her principal was direct: James' contract would not be renewed the following fall.
Telling no one of her impending job loss, James got busy.
"It was a very hard year," she recalled. "I always said, `there must be something I'm not doing right.'" She reviewed all scores and data available, questioned her previous strategies, revamped her tactics and got to know her students one-on-one.
"The hard life you got, I get," said James, referencing the kinds of conversations she would have with students. "I see you; I know you. I know your favorite color. I know your people."
Her methodical, personal approach worked. Within three months, not only had James helped students dramatically bump up their scores and engagement in their lessons, the principal unraveled bureaucratic knots to reverse James' firing.
During an Oakland teacher recruiting event, James met HNU alumna and educator Rachelle Rogers-Ard '87, MEd '02 and Dr. Kimberly Mayfield, HNU's Dean of the School of Education, who inspired her to apply to the HNU teacher credential program. "They set expectations so high. Because they did, I always wanted to exceed them," said James of HNU faculty mentors Norma Murphy and Thea Maestre. "I couldn't be the teacher I am without that foundation."
Eleven years after overcoming that first principal's doubts in her, James' determination is no less fierce and no less effective. Recognition as Oakland Unified School District Teacher of the Year meant a lot to her: "It tells me that I'm having an impact, a real one that I see daily."
"Me and Oakland," she added, "we're going to do this thing."