Educational Therapy Certificate
Certificate | On-Campus
See and unlock student potential
Become a Certified Education Therapist
Gain skills to help everyone learn.

Are you an educator, parent, or another professional who seeks to better serve struggling students? Do you want to help students discover a love of learning? This important area of study will give you a foundation in assessment, diagnosis, and intervention techniques to help children and adults who have various types of learning challenges.

Built for working professionals, the program has a flexible format and schedule. Students may also gain clinical practice experience at local schools and clinics, including HNU and at the Raskob Learning Institute and Day School, an award-winning on-campus facility dedicated to serving students with learning differences.

Students with at least 3 years of special education experience and a Preliminary Level I Education Specialist Mild/Moderate Teaching Credential or equivalent may enter HNU's Accelerated Educational Therapy Certificate Program.

HNU's Educational Therapy programs are approved by the Association of Educational Therapists.
Learn more!
Request Information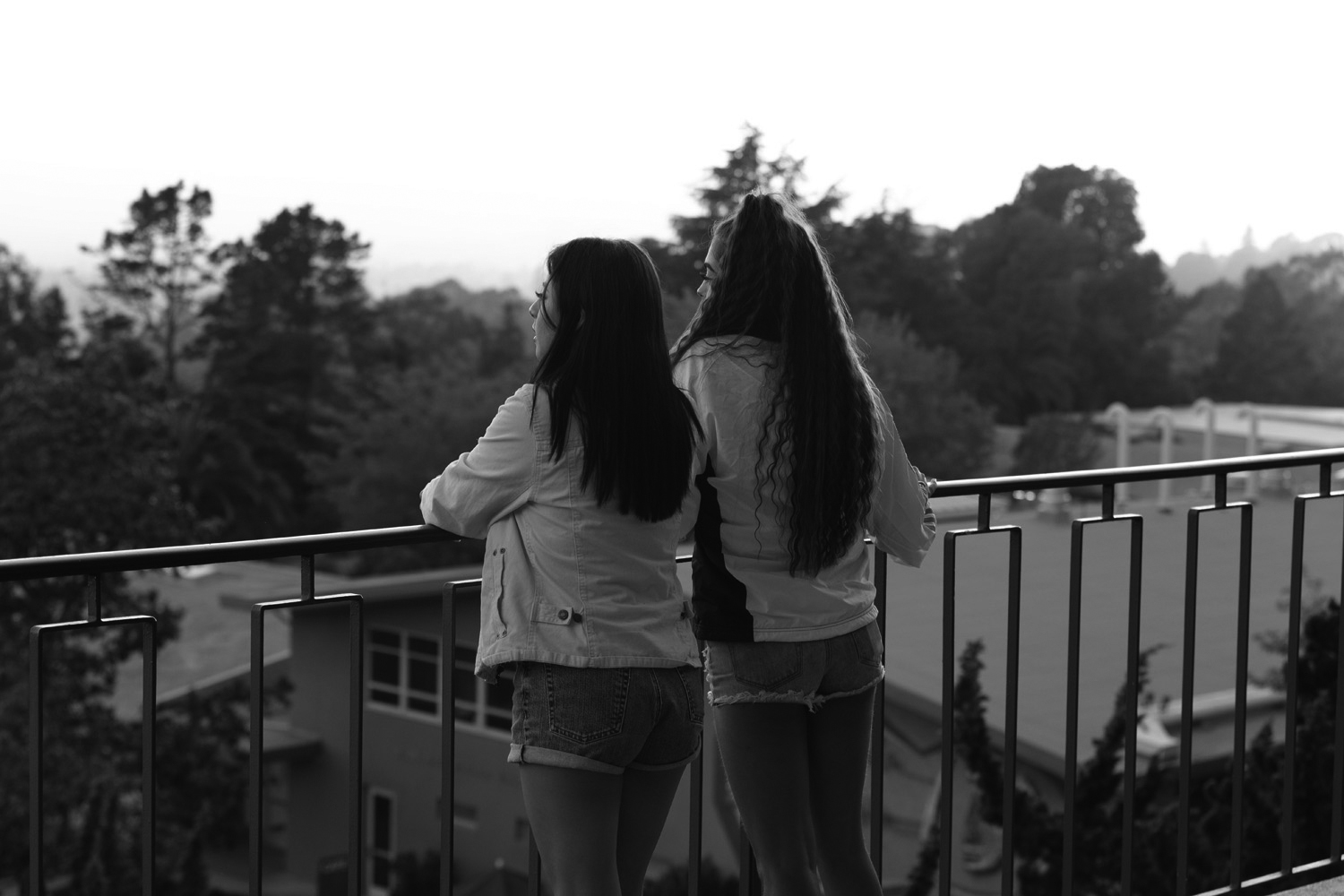 Career Outcomes
Where a Certificate in Educational Therapy can take you
Graduates of this training program pursue exciting employment opportunities as educational professionals to combine private practice with school-based work in independent schools.
Educational Therapist

Work in home school groups or private practice (you may choose to specialize in math, reading, executive functioning, etc.)

Staff Educational Therapist, Learning Specialist, Reading Specialist, or Clinical Director

Work in independent schools, learning clinics, literacy programs, or neuropsychologist clinics

Resource Specialist or Special Ed Teacher

Work in the public schools (also requires a Mild/Moderate Disabilities Credential)
A fast track for qualified students
Accelerated Certificate Program
Do you have at least 3 years of special education experience and a Preliminary Level I Education Specialist Mild/Moderate Credential or equivalent? Take advantage of Holy Names University's Accelerated Educational Therapy certificate program. The Accelerated certificate program requires at least 4 fewer courses than HNU's regular Educational Therapy certificate, so students usually graduate in only 1.5 years (as opposed to 2-3 years). Deepen your skills and knowledge of assessment, diagnosis, and intervention techniques to help children and adults who have various types of learning challenges.
View courses
Polly Mayer, M.Ed.ET/P

Director of HNU's Educational Therapy Program

Educational therapy students at HNU have the opportunity to learn techniques to support students and explore research on learning challenges. In addition, they delve into the underlying issues that can contribute to these academic difficulties.
Grow Your Career at Holy Names University
Students seeking their Educational Therapist certification in California find a home at Holy Names University in Oakland. Studying at HNU has several advantages, including small class sizes with faculty who know their students by name. Such relationships create opportunities for individualized attention and alternative learning strategies. Students also form relationships that become valuable after completing the certification program. 
Our faculty, administration, and students commit themselves to Holy Names University's social justice mission. Our students' communication and leadership skills, plus their devotion to the common good define Holy Names University.
We integrate our mission into the classroom and our HNU community. Our students carry those values into Oakland and the surrounding area. 
Student Experience
Holy Names University is home to a vibrant, diverse community of vibrant students, staff, and faculty members. Our students love the family feel they experience within our 60-acre campus. 
Get Your Educational Therapist Certification in Oakland
Our Accelerated Educational Therapist certificate program is a full preparation program. We've designed the fast-track curriculum for students who fulfill the prerequisites. Participants enjoy working through their courses quickly while gaining comprehensive training on everything they'll need to know when they embark on their careers. 
One primary advantage of our Educational Therapy certificate program is the tuition reduction most students receive. Many students receive a discount that cuts their tuition by up to 35%. 
Contact HNU for More Information
Holy Names is a student-centered university. As such, we encourage current and prospective students to make informed decisions. We understand that choosing a certification program can be a challenging decision. Our admissions counselors are available to help you move forward with confidence! They can tell you about the curriculum, culture, and other aspects of earning your certificate from HNU. You can even schedule a campus visit before applying to ensure you're making the best choice.
Contact Holy Names University for more information about our Educational Therapy certificate program. When you enroll in our certification program, you join the unique Hawk community. We know you'll love it here, and we're excited to welcome you!
A program sneak preview
Sample courses
Here are just a few of the courses you may take during your advanced studies.
Neuropsychological Principles in Education
Explore the integration of neuropsychological and educational frameworks to enhance understanding of learning disabilities and remediation. We focus on key neuropsychological concepts that provide insight into the nature of learning and learning difficulties.Students also gain a basis to think broadly and carefully about the educational needs of individual students.
Instructional Strategies for Students with Reading Difficulties
Learn about the theories, issues, strategies and materials related to assessment and instruction of students with reading difficulties, including spelling and written language. Specific methods of instruction and the selection and development of materials that match the diagnosed needs of the individual are emphasized.
The Roles of Educational Therapists
This course emphasizes: historical and current perspectives on educational therapy; developing and managing a professional practice; assessment, diagnosis and instruction; and effective communication strategies within school, family, and service communities.