Master of Arts in Educational Therapy
Master's Degree | On-Campus
See and unlock student potential
Gain powerful skills to help everyone learn.
Do you want to help students discover a love of learning? Are you an educator or someone looking for a career change who seeks to better serve struggling students? HNU is proud to be one of only two schools in the U.S. to offer a Master of Arts in Educational Therapy degree. This important area of in-depth study will give you a foundation or further develop your skills in assessment, diagnosis, and intervention techniques to help children and adults who have various types of learning challenges.

Built for working professionals, the program has a flexible format and schedule. Students may also gain clinical practice experience at local schools and clinics, including HNU and at the Raskob Learning Institute and Day School, an award-winning on-campus facility dedicated to serving students with learning differences.

HNU has the only Masters in Educational Therapy program in Northern California, and is approved by the Association of Educational Therapists.
Learn more!
Request Information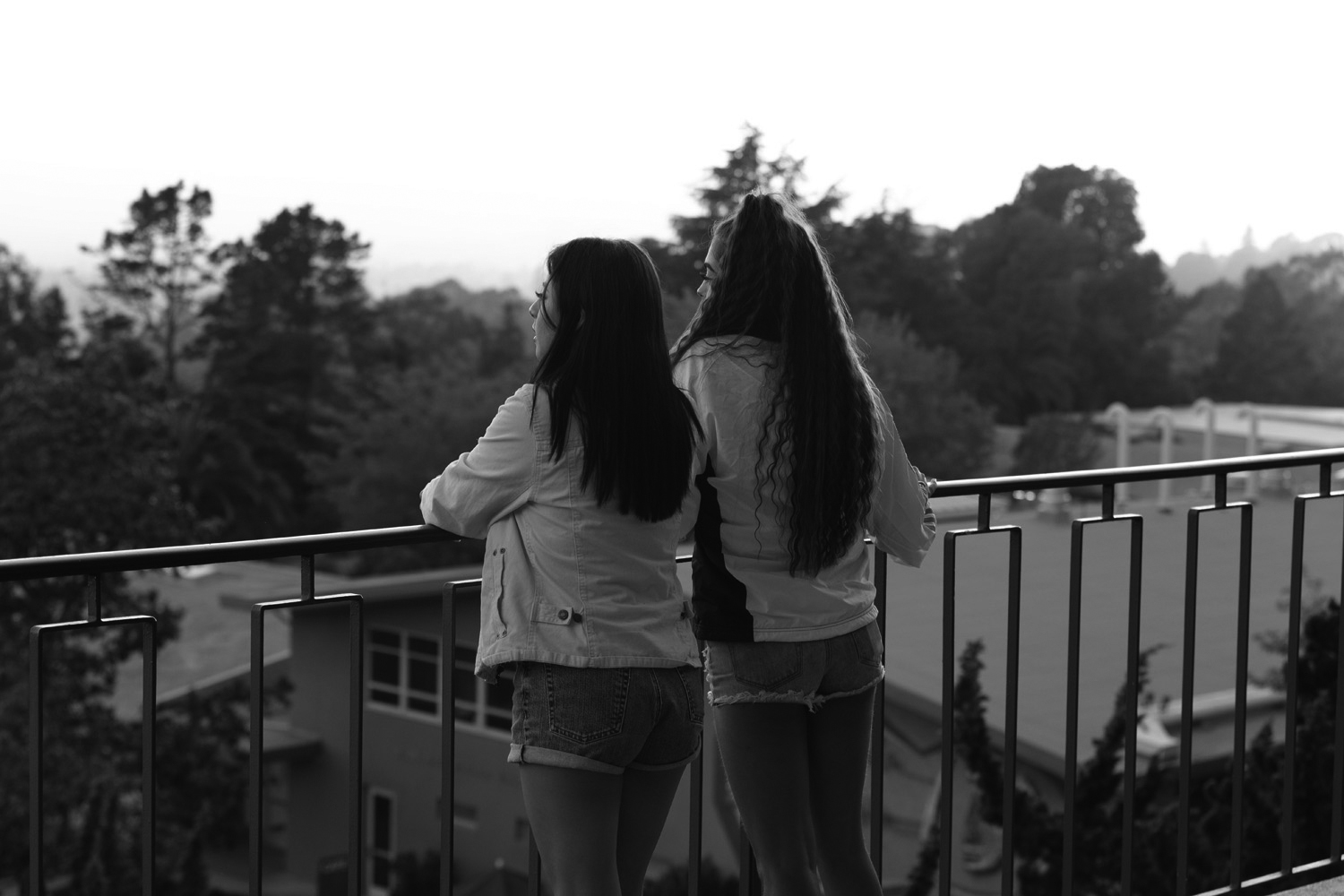 Career Outcomes
Where an MA in Educational Therapy can take you
Graduates of this program pursue exciting opportunities to combine private practice with school-based work in independent schools.
Educational Therapist

Work with home school groups or private practice. You may choose to specialize in math, reading, executive functioning, etc.

Staff Educational Therapist, Learning Specialist, Clinical Director

Work in independent schools, learning clinics, literacy programs, or neuropsychologist clinics.

Resource Specialist or Special Ed Teacher

Work in the public schools (note that this also requires a Mild/Moderate Disabilities Credential).
Educational Therapy FAQs
What is an Educational Therapist?
An Educational Therapist (ET) offers children and adults with learning disabilities a wide range of intensive, individualized interventions designed to remediate learning issues.
How does an Educational Therapist support a learner?
The focus of the work in educational therapy is on the specific academic needs of the individual client teaching strategies to promote learning and remediation.
What are the types of learning issues addressed?
Dyslexia and other difficulties in reading

ADHD and other attention issues

Dyscalculia or difficulties in mathematics

Difficulties in written language and spelling

Challenges in study and organizational skills, including time management and executive function disorders
I am not an educator. Can I still become an ET?
Will I need a Teaching Credential to work?
No. An Educational Therapist does not need a teaching credential to practice or to work in independent (non-public) schools, in learning clinics, or private practice.
Is the program nationally approved and recognized?
Yes. The HNU program is endorsed by the Association of Educational Therapists (AET), a national professional organization, and meets all of their professional training standards.
Start this June
Now offering virtual training in the Orton-Gillingham Approach
The Holy Names University School of Education is offering its virtual training in the Orton-Gillingham Approach this summer. Orton-Gillingham Approach synchronous Zoom trainings will take place over three weekends. Trainings will be led by Grace Sharma, Fellow-in-Training/OGA, under the supervision of Cyndi Schultz, Accredited Training Fellow/OGA.
Learn more
Choose Holy Names University for Educational Therapist Training in California
Holy Names University is a small, private institution. Our students enjoy limited class sizes that allow for individualized attention and a personal connection with faculty members. Those relationships are indispensible in a graduate level learning environment.
At Holy Names, our faculty and administration are committed to our students and to our social justice mission. Our graduates go on to serve their communities as leaders and take action for the common good. Our dedication to social justice is clear inside and outside the classroom.
How We Stand Apart From Educational Therapy Degree Programs in the Bay Area
A degree from Holy Names is comprehensive preparation for your future career in Educational Therapy. Our faculty members design the curriculum to create confident professionals in their field. Their dedication lets us offer one of the most comprehensive and supportive Educational Therapy master's programs in California.
Our program's highlights include:
Scholarship opportunities: Many of our students who pursue their Master's in Educational Therapy qualify for scholarships. Those funds can reduce their education costs. In this program, scholarships can discount tuition prices by up to 35%. 
Complete training: Our program prepares students to work with children and adults who have a vast range of learning disabilities. Students who earn their degree receive information and strategies for accommodating individual needs. 
Compliance: Holy Names University's Educational Therapy curriculum meets the AET's training standards. That makes us nationally recognized. It also ensures our compliance with educational and industry requirements. 
Versatile skills: Educational therapy students hone various skills. Those abilities apply to several fields and contexts for work. After receiving their degree, Holy Names students can choose from a number of careers that interest them. No matter what you decide, you can enter the workforce feeling prepared. 
Contact Us for More Information About Our Educational Therapy Master's Program
Holy Names University's administration, faculty and staff provide exceptional support for students at every stage in their educational experience. 
Our admissions counselors have the information and resources to help you decide if our master's program in Educational Therapy is right for you. Request more information about our graduate Educational Therapist training today!
A program sneak preview
Sample courses
Here are just a few of the courses you may take.
Neuropsychological Principles in Education
Explore the integration of neuropsychological and educational frameworks to enhance understanding of learning disabilities and remediation. We focus on key neuropsychological concepts that provide insight into the nature of learning and learning difficulties.Students also gain a basis to think broadly and carefully about the educational needs of individual students.
Instructional Strategies for Students with Reading Difficulties
Learn about the theories, issues, strategies, and materials related to assessment and instruction of students with reading difficulties, including spelling and written language. Specific methods of instruction and the selection and development of materials that match the diagnosed needs of the individual are emphasized.
The Roles of Educational Therapists
This course emphasizes: historical and current perspectives on educational therapy; developing and managing a professional practice; assessment, diagnosis and instruction; and effective communication strategies within school, family, and service communities.