Master's Degree | On-Campus
Lead with awareness and compassion
Affect change in urban schools
This master's degree is for students pursuing their teaching credential or those seeking to work in after school programs, non-profit organizations, or higher education. This degree is primarily focused on developing and completing Educational Research.

You'll find an inclusive environment that celebrates diversity in ethnic and cultural backgrounds here at HNU. Holy Names University's School of Education faculty have earned doctorates related to urban education and have had extensive experience in local urban schools. In addition to teaching the coursework of the program, they serve as academic advisors and mentors. Adjunct faculty members, who teach many of the curriculum courses, are outstanding educational leaders who work in city school systems.

This Master of Education degree program can be combined with any of our 3 teaching credentials or taken exclusively.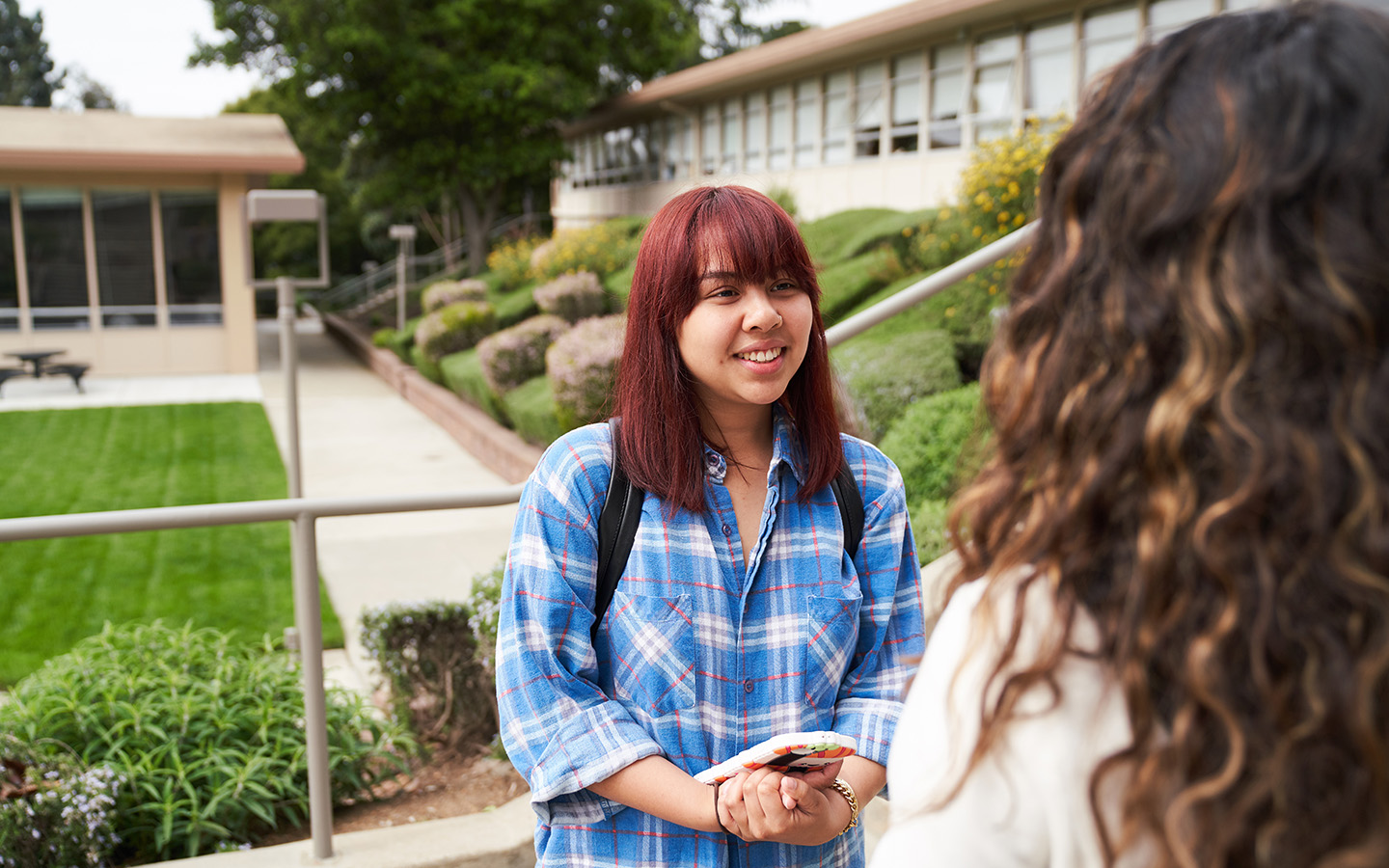 Learn more!
Request info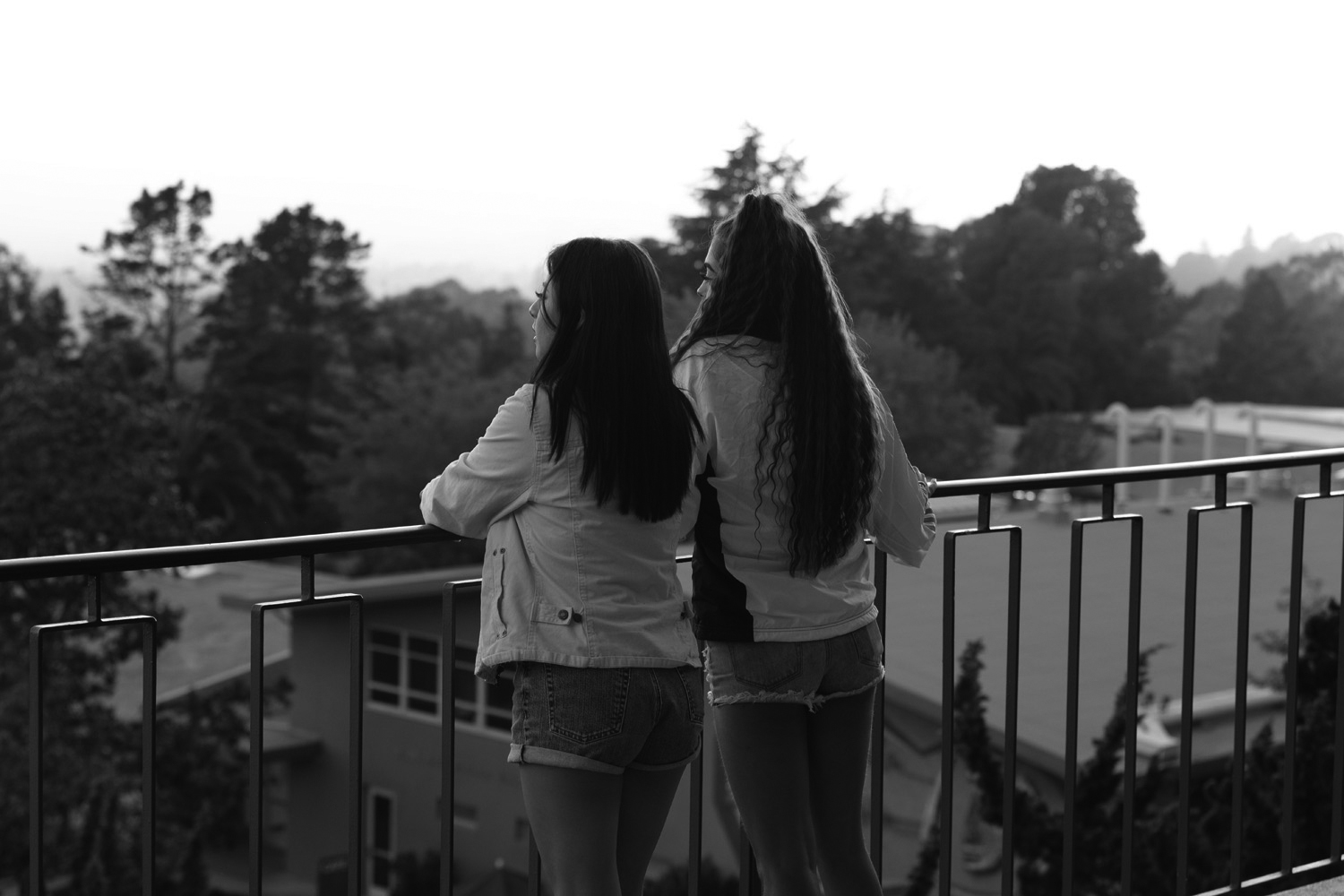 Learning Outcomes
What you'll gain from this M. Ed. degree
Analysis

Analyze challenges or potential problems in local learning communities and with the application of current research, provide a scholarly plan of action that seeks to remedy identified areas of need or gaps in policy.

Knowledge

Demonstrate an understanding and knowledge of community issues, challenges, strengths, and possibilities.

Insight

Analyze structured inequalities in history and issues of diverse communities, race, ethnicities, language, SES, gender, abilities. Employ approaches to make diversity a strength in cultural capital.
HNU's Graduate Education Program
Facts and Figures
50%
Future public school teachers and current Catholic school employees may qualify for a 50% scholarship.
5+
Graduates of HNU's education programs teaching in the Oakland Unified School District have tenures of five or more years.
90%
Over 90% of HNU faculty members hold doctorates or the highest degree in their field.
Get Your Master's in Education With a Teaching Credential in California
Holy Names University offers student-centered education. We're a small, private university located in Oakland, California. Our students and instructors enjoy small class sizes. Professors have the time and resources to do more than learn your name and students receive the individualized attention they need. Those personal connections are important both inside and outside the classroom.
At HNU, we're proud to be a part of the Oakland community. We offer program-specific opportunities to engage and interact with that vibrant community on and off-campus.
We also provide scholarships and program-specific tuition discounts for our students. Opportunities for participants in our master's of education program include the Logan Scholarship. In order to qualify, you must plan to teach in public schools. To be considered, applicants must also have a GPA of 3.0 or above in their undergraduate coursework. If you receive the Logan Scholarship, your tuition reduces by 50%. The Catholic Educators Scholarship of 50% is available to educators and administrators in the Catholic school system.
Teach in California Schools With a Master's in Education From HNU
A master's in Education is a versatile degree for educators in various fields. Receiving your master's qualifies you for higher positions in several settings. A few of those opportunities include:
Teaching K-12: Many recipients of a master's in Education do so with a concentration. Those focuses allow you to teach English as a second language or work as a special education teacher. Both positions are excellent for educators who use creative teaching strategies. Those tactics enrich their students' learning opportunities.
Creating educational policy: Analyzing existing policy and influencing changes is another method for inspiring change within the school system. As an education policy analyst, you'll research laws that relate to education. Analysts strive to create change for the better.
Teaching students in secondary education: If you want to work in a classroom, but avoid K-12 settings, teaching at a university might be the perfect fit for you. You can work as a professor to create learning opportunities for adults. If you choose to leave the classroom, your master's in Education prepares you to work in curriculum development as an instructional designer.
Training employees in a corporate setting: Earning your master's in Education doesn't pinhole you in the education industry. If you enter an alternative field, you can fulfill roles such as a company's corporate trainer. As a trainer, you'll design and introduce workplace programs. Your background in education becomes an advantage when you act as a trainer.
Learn More About Earning Your Master's Degree in Education in Oakland
Our admissions counselors are available to help you learn more about HNU education programs and what is available to you. Contact us for more information about earning your master's degree in Education from Holy Names University.
A program sneak preview
Sample courses
Here are just a few of the courses you may take.
Issues in Urban Education
Examine problems and possibilities in urban education. Students will look at the history of urban education in America and at specific problems such as school finance and decision-making; the ethnic composition of the teaching force; restructuring of the secondary schools; the uses of assessment; the curriculum for a multi-ethnic student body. Students will work toward developing a theoretical understanding which encompasses and enriches their study of specific issues.
Introduction to Educational Research
Gain an overview of the many purposes of educational research, the five-step research process, the five chapters of a thesis, and the role of the literature review. Learn how to work towards developing a research topic in your other coursework, the skill sets of a researcher, and a brief review of the Education Department's required APA 6th edition writing style.
Latino Culture
Analyze cultural diversity and interactions within Chicano/Latino groups, particularly in educational settings by exploring the major historical roots and contemporary social issues that impact Latino groups in the United States. Communication styles, dialectical differences, demographics, immigration, educational issues, and relationships among Latinos and the majority culture will be discussed.