How to Apply - VA Students
Lean on us to help you navigate the veterans admissions process.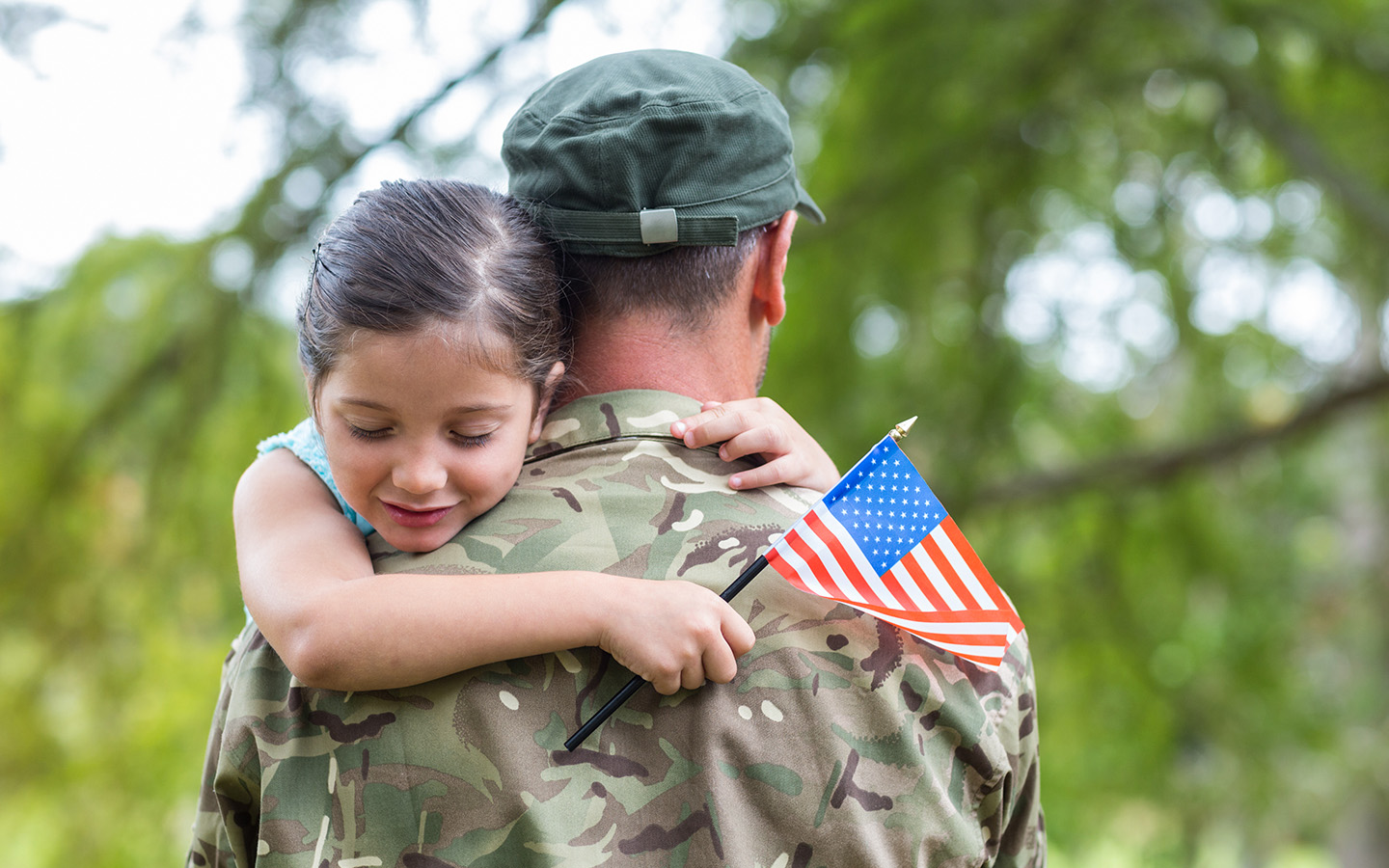 your advocate
Support from start to finish
Holy Names University will be a liaison between you and relevant VA agencies to ensure you're receiving all the benefits available to you. HNU certifies enrollment for VA students in a degree-seeking program.
A 2-step process
Apply online to the VA website.
To determine eligibility for benefits, students must apply online on the VA website at www.gibill.va.gov. You must be accepted, matriculated, and enrolled for classes before the University can certify your enrollment to VA-Once. Veterans (or dependents under Transfer of Entitlement) at the 100% benefit level qualify for the Yellow Ribbon Program. Active duty members and spouses thereof are not eligible for this program.
Send your Certificate of Eligibility to HNU
After you have completed and submitted the form online, the Department of Veteran Affairs will send you a Certificate of Eligibility (COE) for Educational Benefits. Upon receipt of this notice, please send a copy of the Certificate of Eligibility to the Registrar's Office.
Once we receive your paperwork, we will submit your enrollment verification on VA-Once, usually after the last day of add and drop for each semester. We want to give you time to make any adjustments to your class schedule. After we submit your information, your tuition and fees payment will be sent to HNU. All other payments will be sent directly to you.
Maintaining VA Status
Once you start receiving benefits, you must maintain satisfactory attendance and progress. If you do not meet the standards set by the school, the certifying official will notify the VA. The VA, in turn, will stop your benefits. Any time you change your unit load, whether it is an increase or decrease in status, it is your responsibility to let the Registrar's office know. Failure to do so will result in overpayment or underpayment for your benefits. If you promptly notify the school and the VA of these changes, you can prevent or reduce overpayments. For more information about VA benefits, you can consult your local VA representative or call 1-800-442-4551.
Please notify the Registrar's Office and VA if there is any change in your enrollment. VA cannot pay you for:
Courses you don't attend
Courses from which you withdraw
Courses you complete but receive a grade that will not count towards graduation
You are responsible for ALL debts resulting from reductions or terminations of your enrollment, even if the payment was submitted directly to the school on your behalf.
Veterans' Enrollment Status
Graduate students: 9 units or above is considered full-time status and 5 units or above is considered half-time status.
Undergraduate students: 12 units or above is considered full-time and 6-8 units is considered half-time status.
Some of our current veteran students are receiving benefits under the following programs:
Chapter 33 Post 9/11 Tuition/Fees & Yellow Ribbon Program
Chapter 30 Montgomery GI Bill®: Active Duty
Chapter 31 Veterans Affairs Vocational Rehabilitation
Chapter 35 Survivors' and Dependents' Educational Assistance
HNU is a Yellow Ribbon school!
The Yellow Ribbon Program is a provision of the Post-9/11 Veterans Educational Assistance Act of 2008. This program allows degree-granting institutions of higher learning in the U.S. to voluntarily enter into an agreement with the VA to fund tuition expenses for eligible veterans. Details and eligibility guidelines for Post-9/11 benefits, including the Yellow Ribbon Program, can be found at www.gibill.va.gov under Education Benefits or on the VA's "Yellow Ribbon" page.
HNU does not currently limit the number of Yellow Ribbon students nor do we have a limit on the amount of Yellow Ribbon funding that we provide.
GI Bill® is a registered trademark of the U.S. Department of Veterans Affairs (VA). More information about education benefits offered by VA is available at the official U.S. government website at http://www.benefits.va.gov/gibill.