HNU Closure FAQs
Information and Resources Related to HNU'S Closure
On December 19, Holy Names University announced difficult news regarding the University's planned path forward: The Spring 2023 semester will be HNU's last.
HNU Closure FAQs
HNU to Close after the Spring 2023 Semester
Learn more about why HNU is closing and what will happen next for students and community members.
HNU Closure Information & Resources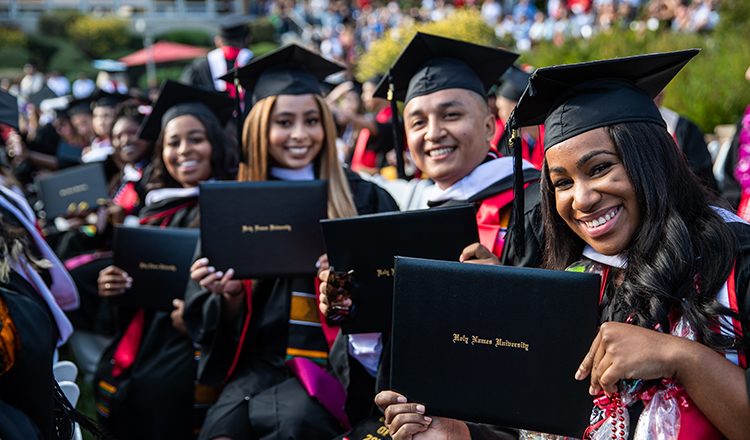 Celebrating Achievements
2023 Commencement
We rejoice with you as you journey toward Commencement. The information provided on this webpage is designed to help you navigate the deadlines and forms that are required to graduate and participate in the commencement ceremony.
Commencement Schedule
For our community members
The latest at HNU
Sorry, no news articles found.
Load More

Advancing Racial Justice and Equity
Holy Names University is committed to evaluating how we live up to our institution's social justice mission, how our community members experience it, and how we can expand it so that we can co-create an anti-racist institution.
Health and Safety Protocols
Covid 19 Updates: Ensuring Student Safety at HNU
First and foremost, we want to ensure the safest campus possible for our community. Learn about health and safety protocols, including mask mandates at HNU.
Learn More