HNU Closure FAQs
Information and Resources Related to HNU'S Closure
On December 19, Holy Names University announced difficult news regarding the University's planned path forward: The Spring 2023 semester will be HNU's last.
HNU Closure FAQs
HNU to Close after the Spring 2023 Semester
Learn more about why HNU is closing and what will happen next for students and community members.
HNU Closure Information & Resources

HNU Student Transfer Portal
Information and resources on transfer institutions and agreements, transfer events, advising sessions, and more.
For our community members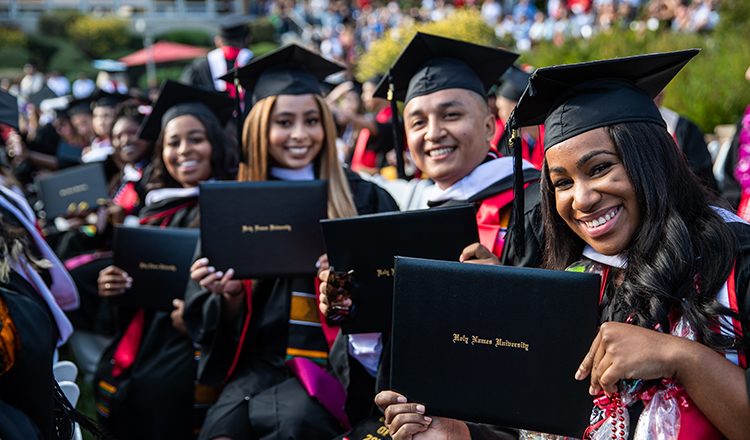 Celebrating Achievements
2023 Commencement on May 13
We rejoice with you as you journey toward Commencement. The information provided on this webpage is designed to help you navigate the deadlines and forms that are required to graduate and participate in the commencement ceremony.
Commencement Schedule
The latest at HNU
Sorry, no news articles found.
Load More