Who We Are
A dedicated community
Get to know the individuals who go above and beyond everyday to make an impact.
What we do
Align purpose with education
It's more than textbooks—we believe in teaching and honoring the whole person.
Why we do it
To transform lives
We empower students to make positive change in their communities and beyond.
In-person class meetings postponed
Spring 2022 Semester classes are currently fully-remote (except for nursing classes) due to the Omicron surge. The earliest any in-person class meetings would start is the week of January 31.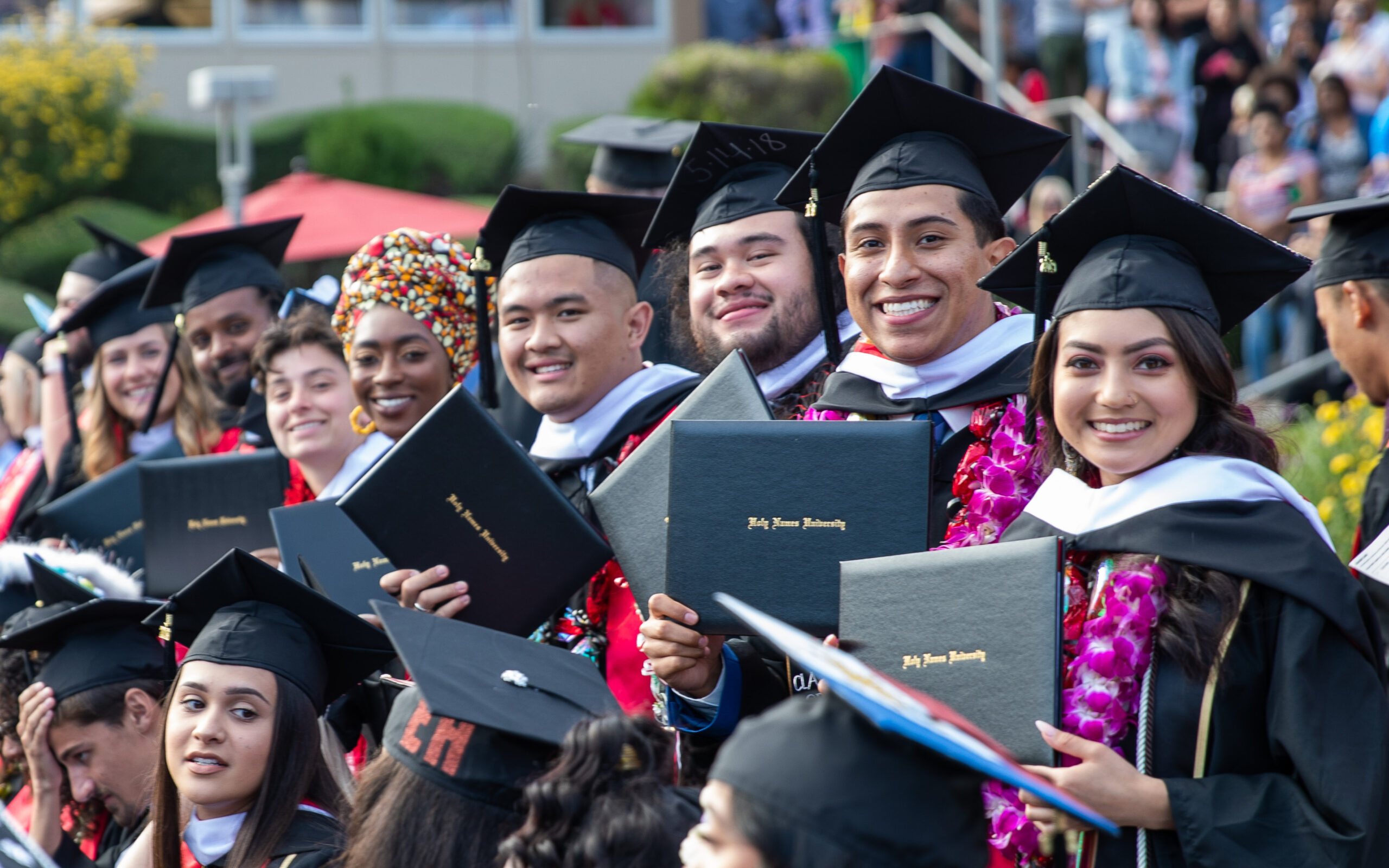 Commencement 2022 will be on campus!
The Commencement Mass and Graduate Student Commencement will be Friday May 13, 2022. Undergraduate Student Commencement will be Saturday May 14, 2022. Each graduate will be given 4 guest tickets.
Learn more
Our Home
We are deeply Oakland
For more than 150 years we have called the Bay Area home. We invite you to explore our vibrant, authentic, and welcoming hometown.
Lake Merritt

Food trucks in Oakland

The Grand Lake Theater
For our community members
The latest at HNU
Sorry, no news articles found.
Load More

Advancing Racial Justice and Equity
Holy Names University is committed to evaluating how we live up to our institution's social justice mission, how our community members experience it, and how we can expand it so that we can co-create an anti-racist institution.