Virtual Ceremony
2020 Alpha Delta Leadership & Athletic Awards Ceremony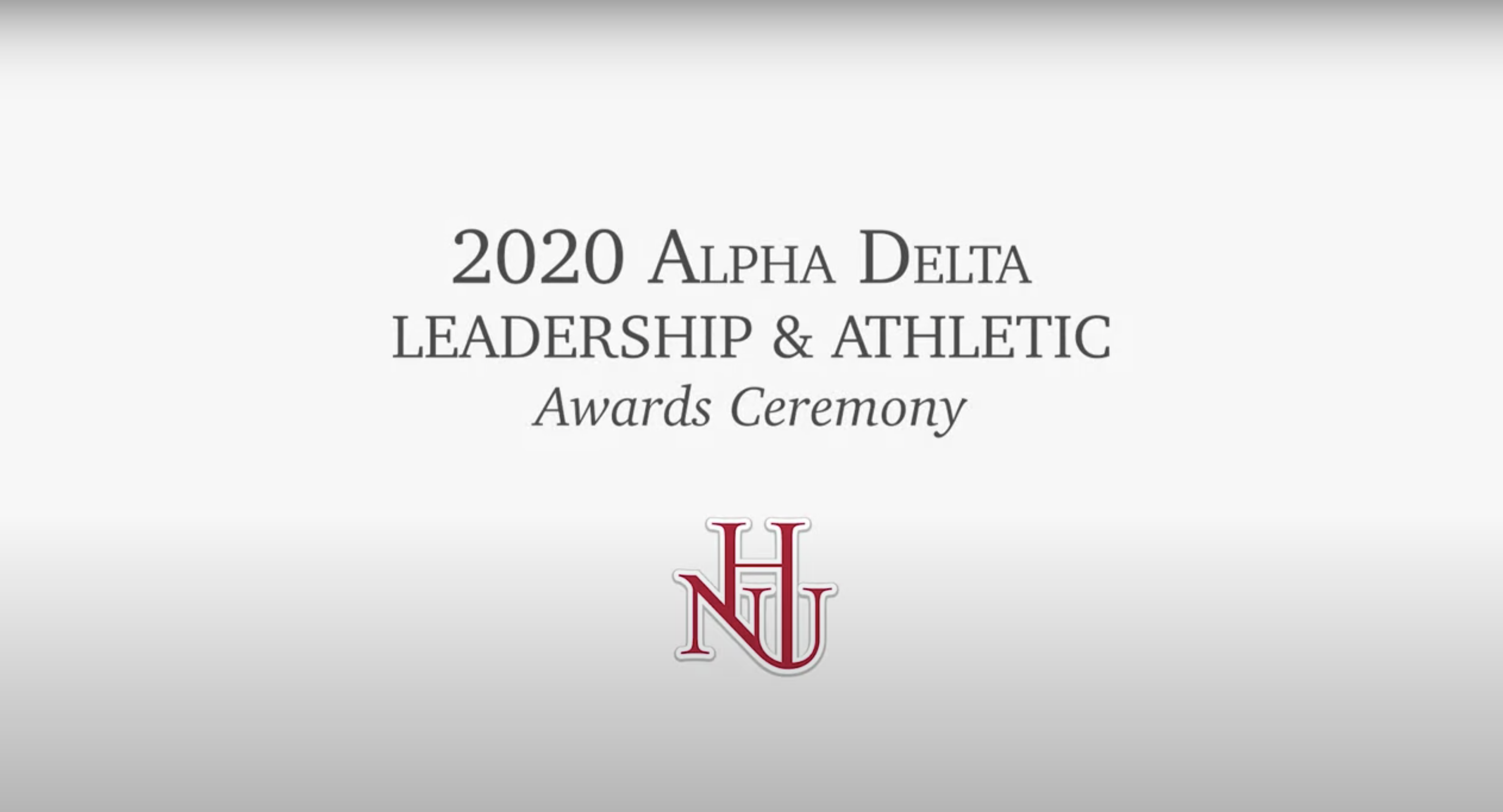 HNU's Alpha Delta Leadership & Athletic Awards recognize students who have excelled in service and leadership during their time at HNU.
This year, due to shelter-in-place orders, the award ceremony was held virtually. HNU's Student Event and Activities team coordinated the event with 15 different speakers to celebrate HNU students' hard work, service, and dedication.
Congratulations to all the award recipients!
Outstanding Service by a Group
Club Impact
Outstanding Service by an Individual
Alejandra Andrade
Student Employee of the Year
Mattea Carveiro
Club of the Year
Black Student Union
Outstanding Student Program/Event of the Year
Tea with Re
Outstanding Graduate Assistant of the Year
Morgan Sterni
Fr. Bill O'Donnell Award for Social Justice Advocacy
Deja Alewine
Sr. Sharon Casey Award
Stephanie Gomez
Sr. Franscesca Award for Excellence in the Arts
Julio Reyes
Cornell Maier Regent Award
Garysha Youngblood
Club Advisor of the Year
Casey LeBarbera
Josh Hammer Student Spirit Award
Elbert Green
Hawk Faculty/Staff Spirit Award
Justin Vacca
Outstanding Staff Member of Professor of the Year
Kristin Campos
Kappa Gamma Pi Recipients
Alejandra Andradé
Janice Arqueta
Jahan Bayramova
Mattea Carveiro
Cecilia Coronado
Yeny Ferreyra
Juliet Gica
Elbert Green
Ramon Gutierrez
Dorothy Le
Hana Lee
Duncan Padilla
Julio Reyes
Joel Rosales
Noel Rosales
Eilis Work
Saint Catherine Medal
Nereida (Neddy) Martinez-Lopez