HNU Student Experience
5 Tips for Staying Afloat During COVID-19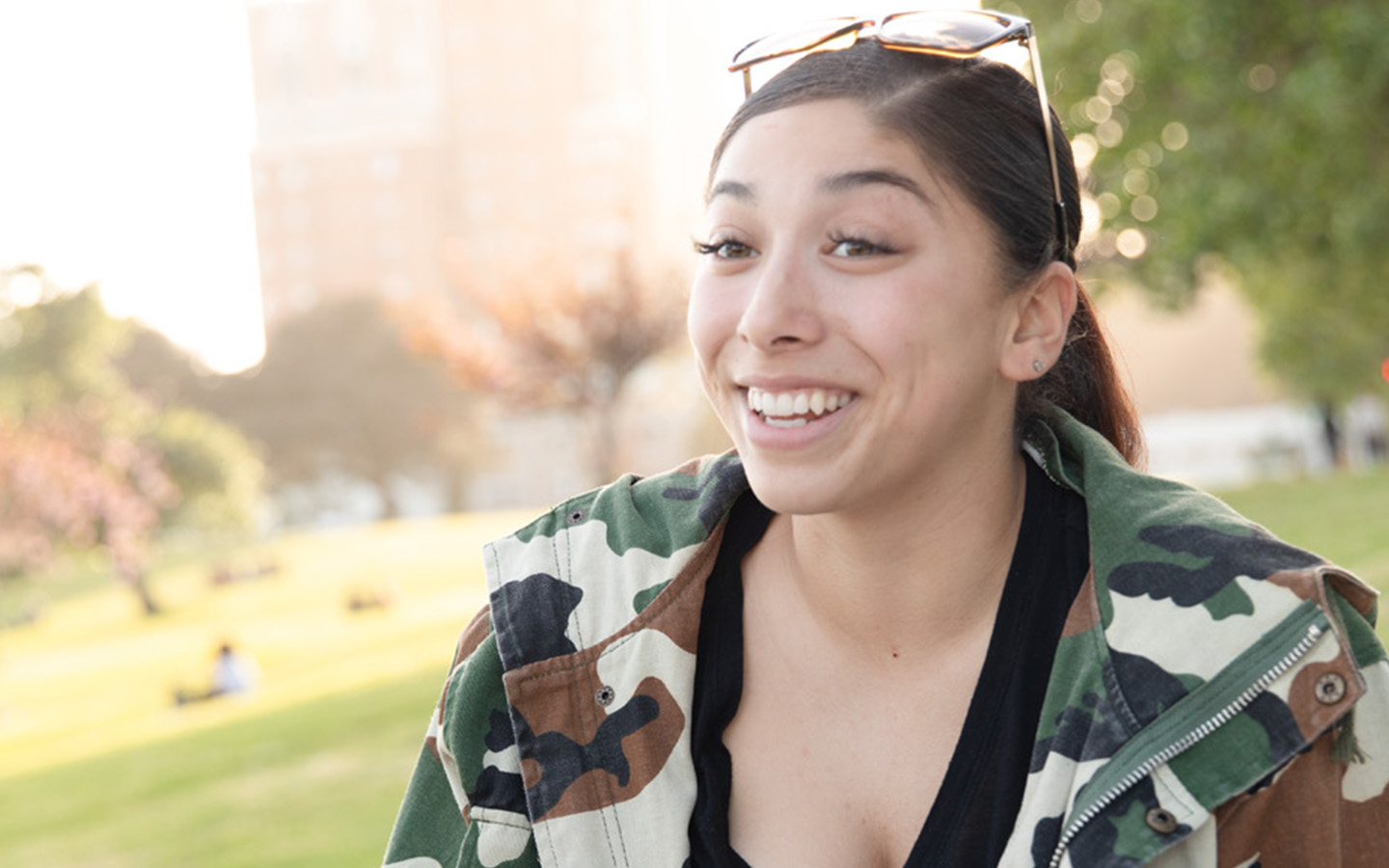 Brianna Morris, Class of 2020, offers tips to current and future students navigating the COVID-19 era.
While the rest of the world was expected to slow down and stay home, students across the nation had no idea what that meant for them. Some Holy Names students were already taking online courses, but others had never spent a day outside of the classroom. Ultimately, Zoom-learning has been getting the best of both groups. I genuinely believe there are students out there thriving on Zoom-learning but if you are not one of them, you are not alone!
It sounds easy, right? You could stay in your pajamas, log into class potentially one minute before start time, and listen to a lecture from the comfort of your own home. However, that is far from the reality that some students are facing.
As a senior at HNU, roughly half of my courses have been completed through online learning. I will admit, all of my online learning has been structured around my own schedule. Traditionally, online courses are self-paced and do not have live meetings or a class schedule — which is why I opted for them. But with the extraordinary circumstances of COVID-19, ALL HNU classes have been moved to an online platform.
Below I offer a bit of hard-won advice to those struggling with this new format.
CREATE A ROUTINE
Everyone has a routine they follow, even during the middle of a semester. You know what days you have class, what days you have work, when club meetings are happening, and many people know where they have to be on certain days just off the top of their heads. With this Shelter-In-Place, our routines have gone out the window and that is our biggest downfall! While it may seem like an extended vacation, you have to get back to your normal schedule as quickly as possible. Make sure you are up in the morning at an hour close to your normal schedule. If you have class on Mondays but your Zoom meeting has been cancelled, still utilize your normal class time as homework time. Continue to do this so your academic schedule remains the same.
USE A CALENDAR/AGENDA
I understand people have a lot going on; that is why I use two types of calendars. I have a Google calendar, which is updated and linked to my phone/email, and I also keep a daily agenda that I personally keep every day.
This helps me in two ways:
Google Calendar for reoccurring and big events (i.e., class times & due dates)
My agenda for my daily To-Do lists (i.e., chores, Zoom meetings, homework)
TRACK ASSIGNMENTS
Working off of Tip #2, tracking assignments is very important during a time like this. Our routine has been thrown off and it seems like we receive 30 emails a day regarding assignment updates. Tracking assignments is crucial right now to stay on top of everything. You cannot leave your assignment due dates in the hands of CANVAS! Write them down on your daily To-Do lists and enter the due dates into your Google Calendar. This way you will see it every day as you're crossing off your completed tasks, and be reminded about when the final product should be turned in!
CREATE A WORK PLACE/OFFICE
Tip #1 required a routine to be created to help close the gap between this new learning realm and our day-to-day lives. Another way to close the gap is by creating a place where you can get schoolwork done! Find a quiet place, away from your bed, for all work. Your bed is your sanctuary and rest place and, quite frankly, does not deserve to have work intrude or take over. Think of it as not mixing business with pleasure. Your office or workspace should be quiet, secluded, yet enjoyable. Only inhabit this place when you are in GRIND-MODE. During this COVID-19 time, it is vital that we keep our work life separate from our home life; it's the only way to stay sane.
LIMIT SCREEN TIME
Between Twitter memes, TikTok messages, and Tiger King… I am INVESTED in my phone and openly admit it. It seems as if I am engulfed in the world inside my screen, probably because this is the closest thing I have to a social life. What I have learned from this Shelter-In-Place reality is technological distancing. It is important for me to periodically put down my phone and laptop if it is not for school or work. Of course, I still surf through my apps and toggle some time away, but I have learned to take breaks and find new hobbies.
We are all finding our way through these unnatural times together. Never feel alone or unsuccessful. This is new territory for everyone and we stand together with STUDENTS here at Holy Names. I hope these tips are helpful and can help you navigate your own success. During this time remember to stay safe, healthy, and present!
"We never lacked time, we only lacked discipline."
-Anonymous