Are religious women disappearing? Sr. Sophia Park's new book examines religious life in the twenty-first century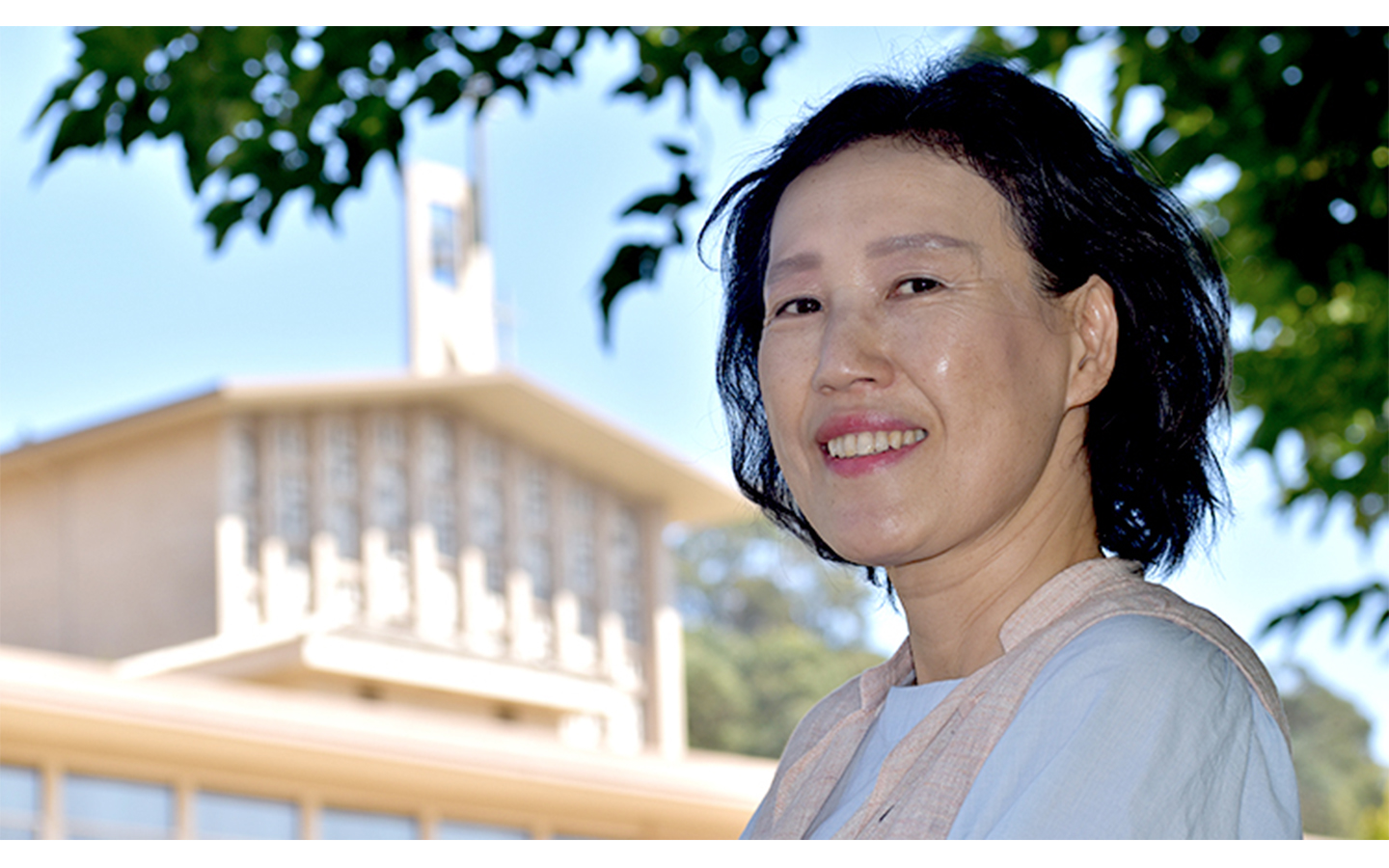 Sr. Sophia Park, PhD, associate professor of Religious Studies and Philosophy, recently published her seventh book, Conversations at the Well: Emerging Religious Life in the 21st-Century Global World: Collaboration, Networking, and Intercultural Living, through WIPF & Stock publishing. Described as a "remarkably lucid and original reflection on the reality of religious life today," by Alan Figueroa Deck, SJ, of Loyola Marymount University, the book explores how religious women, as radical disciples, can build bridges in a modern world.
"Religious life is changing," said Sr. Sophia. "I see Sisters in my community aging and there is uncertainty about our future. Our numbers are small and there is a myth that bigger is beautiful. I believe that small is beautiful. The quality of religious life is not measured by the numbers."
The book, written in collaboration with teacher and historian Tere Maya, CCVI, explores emerging concepts of religious life: building connections and partnerships, giving voice to diverse perspectives, and tackling global issues.
Sr. Sophia proposes that, in a twenty-first-century reality, religious women may articulate spirituality as freedom and liberation—with a focus on social justice and building bridges to connect different cultures and people. She explains that religious women don't have offices so they can go out into the community and start new dialogues, they can create a global sisterhood built on friendship.
"Through the process of writing this book I gained inner freedom. I gained the ability to hold uncertainty," she said. "Every society is dealing with uncertainty. We need to let it come and let it go. My calling is based on the whole development of the human person. Whatever the future holds, we [as Sisters] will work together and will keep our own calling and charism," she said.
While conducting research for the book, Sr. Sophia asked Holy Names University students to respond to the question, "What kind of Sisters do you want to work with in the future or—if you became a Sister—what kind of Sister would you want to be?" their responses are included in the book's appendix.
Conversations at the Well is available for purchase through WIPF & Stock or Amazon.