COVID-19 Student Perspective
Six Feet Apart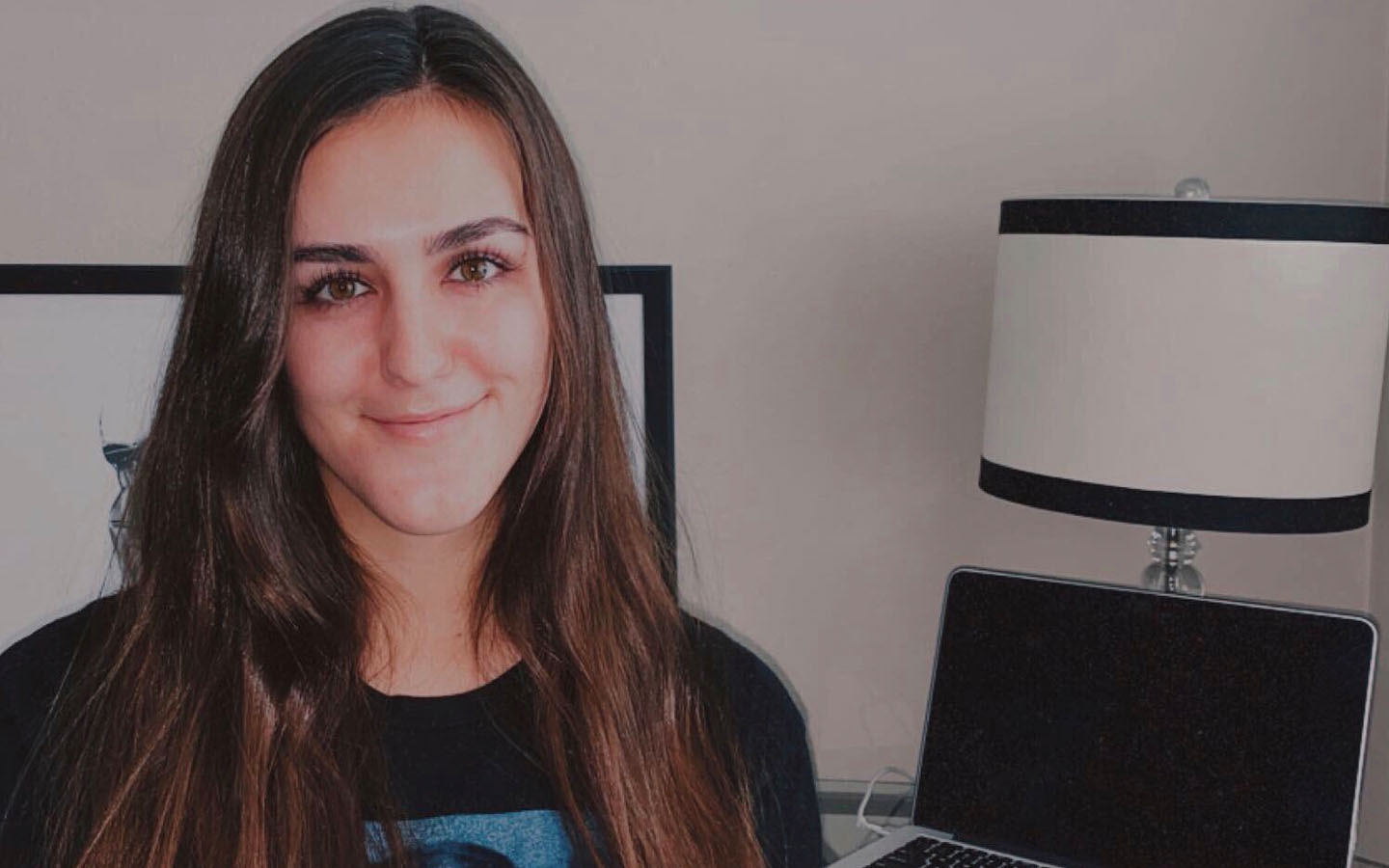 While the Holy Names community is successfully transitioning to online environments, it is still hard to adjust to life during COVID-19. HNU student Lindsey Widner '21 writes about the difficulties she is having as a student and athlete. 
Simply saying that the coronavirus pandemic has changed the reality of our spring semester would be a gross understatement. 
The once-lively public market is now nothing but a ghost town. And the population of the residence halls is rapidly diminishing as students, like me, have returned home for safety reasons.  
Classes have been forced to move online, whether we were all ready for the change or not. Transitioning to strictly online classes has definitely been an adjustment. I don't know about you, but I have found it strange not being able to see any of my professors or classmates in person! Yes, we have all been trying our best to stay connected through Zoom. But it's a little more difficult to feel motivated and engaged when working on classwork or when trying to interact on a video conference call. 
Even though it has been challenging for us all, as a community we are trying our best to work through this together.  
As a student-athlete on the softball team at HNU, I was sorely disappointed to hear that my entire spring season was cancelled, especially because of how hard my team worked every day to prepare for our upcoming conference. I went from lifting weights and attending practice every day to… absolutely nothing. I'm used to being on the go from sunrise to sunset, so this whole experience is definitely taking some time to adapt to. 
Social distancing has also become the "new normal" for us all, but it's odd that this is our new way of life. While being in complete isolation, I have started to think of everything I used to be able to do on a regular basis that is now unattainable. For example, I used to interact with others in a classroom setting or just simply hang out with my friends and teammates on campus.
Though it has been nice to be home and spend more time with my family, it has been hard too. Social distancing has caused my days to blur into each other. Instead of having a rigorous schedule, my days are now filled with desperately searching for new hobbies, scrolling through the virtual world, and binge-watching new TV series on Netflix. 
I never knew such freedom would also come with such loneliness and boredom! I've also never been on this many walks before in my entire life; it's crazy what social distancing can do to you.
But I also know that it's important for us to continue these safety precautions, and if that means talking to your best friend out of a car window then so be it. Six feet apart, of course.