Empower Learning through Technology: HNU-hosted Panel Discussion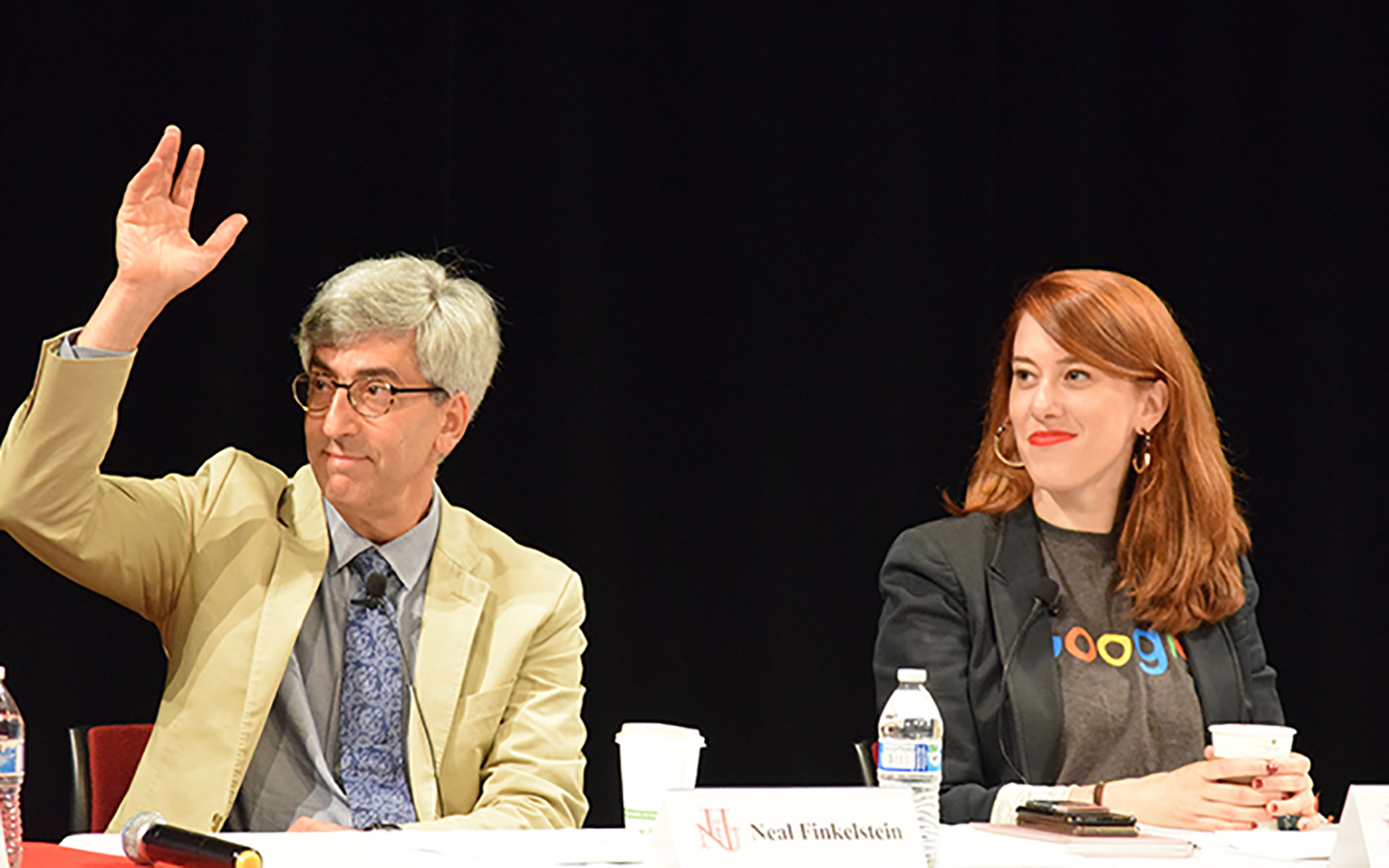 Every teacher deserves to know every child on an individual basis. And technology can help make this connection possible. On June 20, experts in education and technology gathered at Holy Names University to discuss how.
Bridging the Gap: Scaling the Wins, an HNU-hosted conversation about using technology to create a better classroom experience for students, drew nearly 100 Holy Names alumni and other members of the Oakland education community. The panel discussion featured current and former educators, researchers and administrators, a non-profit CEO, and a diversity and education representative from Google. The panel explored the successes and challenges of bringing new technology into the classroom; the need for access to technology (and tech careers) among low-income students and children of color; and the vital importance of letting teachers dictate which new tools will best meet their students' needs.
Bridging the Gap was the brainchild of HNU Trustee Alan Hyman, a banker with a passion for improving education and inspiring educators. Attendees were welcomed to the event by Sr. Rosemarie Nassif, HNU President Emerita. Nassif issued three challenges to participants: 1.) Learn something new, 2.) Commit yourselves to continuing action, and 3.) Hold each other accountable for the process.
In closing, the panelists shared their hopes and visions for classroom technology over the next five years. "Strive to make instruction more individualized and less academic," said one, emphasizing that technology's main role should be making students feel safe, supported, and valued in the classroom. "If you don't have [students'] hearts, you can't get to their brains."
Panel participants:
Shannon Tabaldo, Director Digital Curriculum Integration and Development; Director Innovation in Digital Education & Leadership (IDEAL) Institute School of Education Loyola Marymount University.
Randy Barth, Founder and CEO of Think Together
Neal Finkelstein, Program Director for Innovative Studies, WestEd
Michael Biondi, Assistant Superintendent of Educational Services Livermore Valley Joint Unified School District
Mary Jo Madda, Creative Strategy Manager, Education + Diversity, Google
Maria McClain, Math Teacher, Deer Valley High School