Celebrating Creativity
Hawk Student and Alumni Art Gallery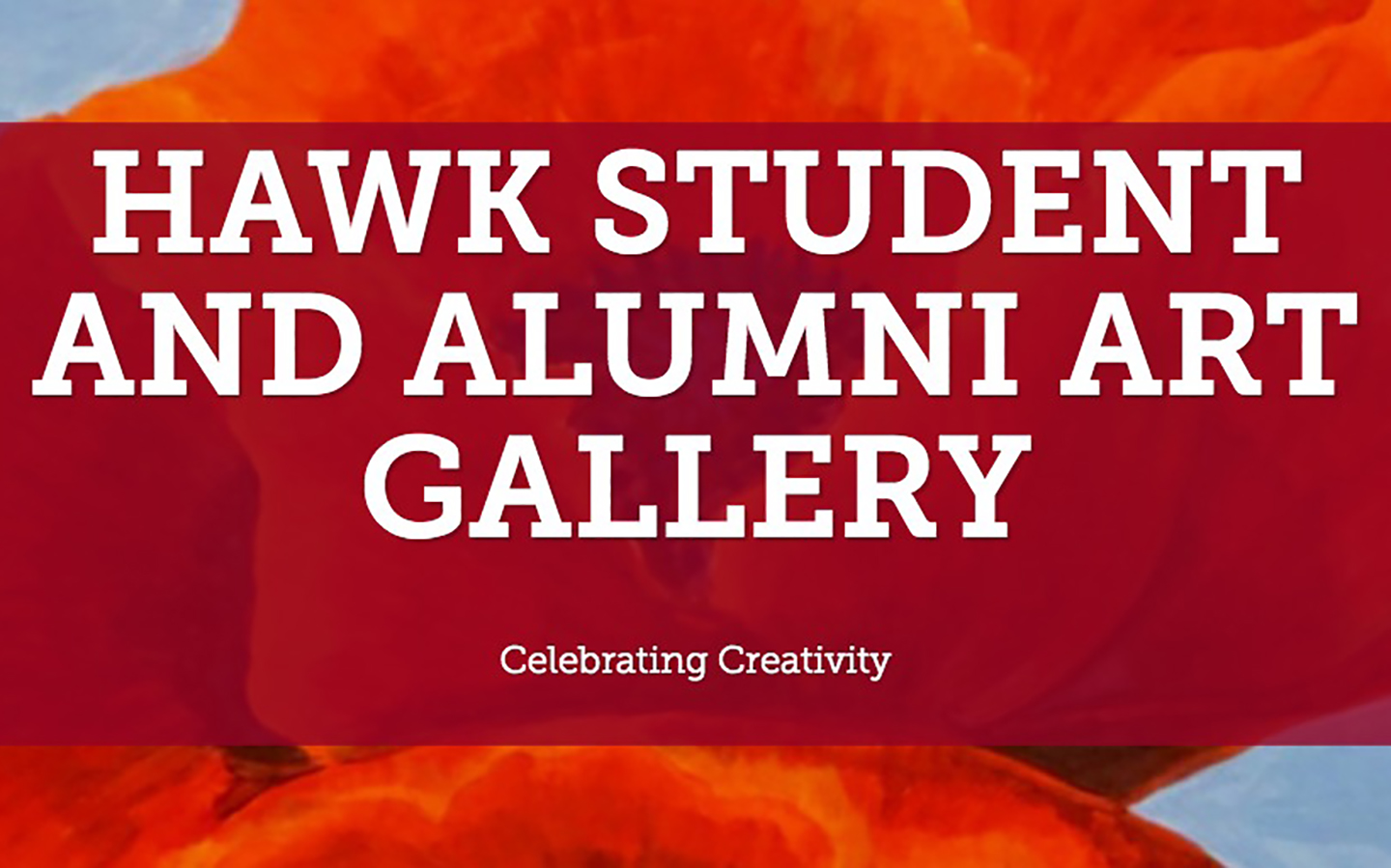 In the words of artist Henri Matisse, "Creativity takes courage."
The new Hawk Student Art Gallery at Brennan & Durocher Halls seeks to showcase the courageous creativity and talents of HNU students.
The gallery's mission is to inspire community dialogue and active engagement between student artists and community members, and provide a creative space for students to raise awareness around social issues and inequalities. Professor Robert Simons, who teaches classes in printmaking, painting, drawing, and graphic arts, acts as a mentor to many of the student artists.
The first Hawk Student Art Gallery show was unveiled on April 29 to HNU students, faculty, staff, family and friends in the Brennan Student Lounge. The opening night reception gave community members an opportunity to mingle with the artists, tour the galleries, and enjoy wine and cheese. The show boasts a stunning assortment of diverse pieces from students and alumni and showcases a range of styles and techniques. The artwork will be on display throughout the summer with a new show set to begin in September.
The gallery was brought to life by the Hawk Student Art Committee: Vice President for Mission Integration Sister Carol Sellman, Vice President for Student Affairs Laura Lyndon, Advising Director Monica Garcia, Student Affairs Director Eleanor McFarlin, and Coordinator Claudine Parks.  With support from Curator Petra Bibeau from Casemore Kirkeby Gallery in San Francisco who volunteered as a guest curator and trained staff on installation and display techniques.
This show is the first art exhibition of many that will go up over the next two years, thanks to funds awarded by the alumna sponsored, SAM '64 Pyramid Endowment. Each art exhibition will include a public opening night reception and virtual gallery component.
Parks says, "It's basically a labor of love for the students that we love so much here at HNU—which is all of them. We want to make art accessible to everyone. I hope the gallery inspires students to take art classes and become new artists."
Interested in participating or submitting artwork?
Students, faculty, and staff: contact Claudine Parks at parks@hnu.edu
Alumni: contact Sr. Carol Sellman at sellman@hnu.edu