#HeroicHawks
Dr. Pamela Stanley opens her home to nursing students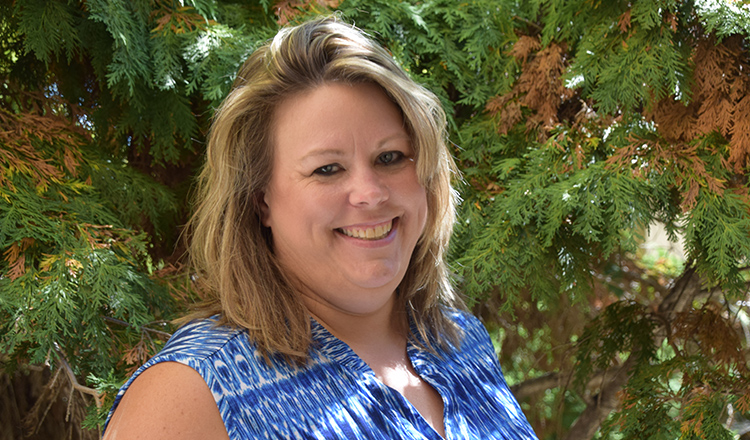 Pam Stanley, RN, DNP, MSN '09, MBA '09, CENP has been a nursing professional for over 30 years. She has worked with patients through the AIDS epidemic and the H1N1 outbreak of 2009, and yet COVID-19 is unlike anything she's experienced before.  
"I had a gut instinct that COVID-19 was different, but I didn't see how big it was going to become or how life-changing it would be for me, my students, fellow faculty, nurses, and everyone throughout the world." 
Dr. Stanley earned her BSN, MSN, and MBA from HNU and a DNP from the University of San Francisco. She came back to HNU in 2014 as a faculty member and Assistant Director for the School of Nursing undergraduate program. 
In mid-March, as HNU's Spring Break was coming to a close, Dr. Stanley realized that many of her nursing students, who work in high-risk healthcare settings, were coming back to the residence halls on campus. She became concerned for their safety and the safety of other students on campus, so she decided to open her home to them.  
"Luckily, my husband is a saint. Once I told him my concerns, he agreed that it was the right thing to do. We have an in-law suite that turned out to be the perfect refuge for them," recalls Dr. Stanley.  
The students didn't need to stay long, once Alameda County's shelter-in-place order became official, the students returned to their off-campus homes. But thanks to Dr. Stanley, they were never without a place to stay. 
Due to COVID-19, nursing students and faculty are working under unprecedented difficulties. Students are having trouble getting the clinical hours they need to graduate, and nursing faculty are juggling student needs, online platforms, working long hours in hospitals, and managing family needs at home.  
They make it work, Dr. Stanley explains, because "Nurses are used to making sacrifices. Nurses become nurses because they are driven to care for and help others." 
While she hasn't self-isolated from her family yet, Dr. Stanley has a plan if/when the virus escalates. "Before every shift I work, I hug my husband and daughter before I leave because I know I may return in self-isolation–sleeping and living alone, at least 10 feet away from them–indefinitely," 
The COVID-19 journey is still unfolding for HNU's nursing students and faculty. Dr. Stanley has made it clear to her students that she will support them through it all, and that her home is always open.  
She emphasizes, "Nursing is a passion, a commitment and calling in good times and in bad. I am honored to provide care to all those who need it."