Alumni Highlight
HNU Alumna Cynthia LeBlanc '70 is working to get out the vote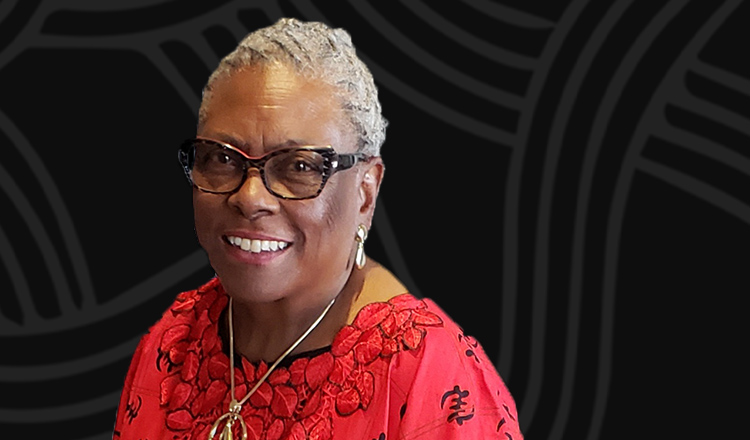 With an important election just a few weeks away, Holy Names alumna Cynthia LeBlanc '70, EdD, is working hard to engage Black young adults in the political process. 
"After spending decades working in public education, I saw how the system impacts–or doesn't impact–students of color. I saw the importance of an educated community," said Dr. LeBlanc. "I'm a lifelong educator and I'm doing what I can to educate people, especially young people, on the importance of involvement and advocacy in the political process." 
Dr. LeBlanc is a Bay Area native. She grew up in Berkeley and has spent the last thirty years living in Richmond. After graduating from Holy Names with a degree in psychology, she discovered her love for children and decided to get a Master's Degree in Education from San Francisco State and a Doctorate Degree in Education from the University of San Francisco. Over her 36-year career in education, she served as a teacher, principal, central office administrator, and superintendent for several California Bay Area public schools. 
"Once you're a teacher you're always a teacher," said Dr. LeBlanc. "And a good teacher becomes a great teacher by teaching in different ways."
Since Dr. LeBlanc's retirement in 2006, she has been actively teaching in different ways. On top of regular volunteer work, she serves as a board member for many Bay Area community organizations. She was the chair of the National Governing Board of the American Cancer Society, and is active in her church community where she holds many leadership positions. 
She is a life member of the Black Women Organized for Political Action (BWOPA), an organization that encourages Black women to get involved in the political process. As a member of BWOPA's Richmond chapter, she is implementing the John R. Lewis Voter Equity Campaign. A project to educate, register, and ensure Black young adults vote.
"Young adults are going to listen to other young adults–their peers," said LeBlanc "My role is to support their efforts." Dr. LeBlanc has enlisted two young adult leaders to lead BWOPA's efforts and they plan to register 100 people to vote and make sure at least 75 of those people actually vote. 
LeBlanc emphasizes, "We are working to share knowledge and therefore power. My goal is to influence systems that can make a real change for people of color."
---
What can you do and how can you help? Tips from Dr. LeBlanc: 
Make sure you're registered to vote. 

Have a plan on how you are going to vote.

Talk to five people in your network to see if they've checked their voter registration and have a plan to vote. Ask them to reach out to 5 other people they know. 

Bring a relative, neighbor, or friend with you to vote.

Vote early. 
---
Alumni: If you have "swag" you want to contribute for a BWOPA get out the vote event contact Cynthia LeBlanc at 510-772-7561.