HNU's School of Education 1st Annual National Conference
Parents and Teachers as Education Co-Navigators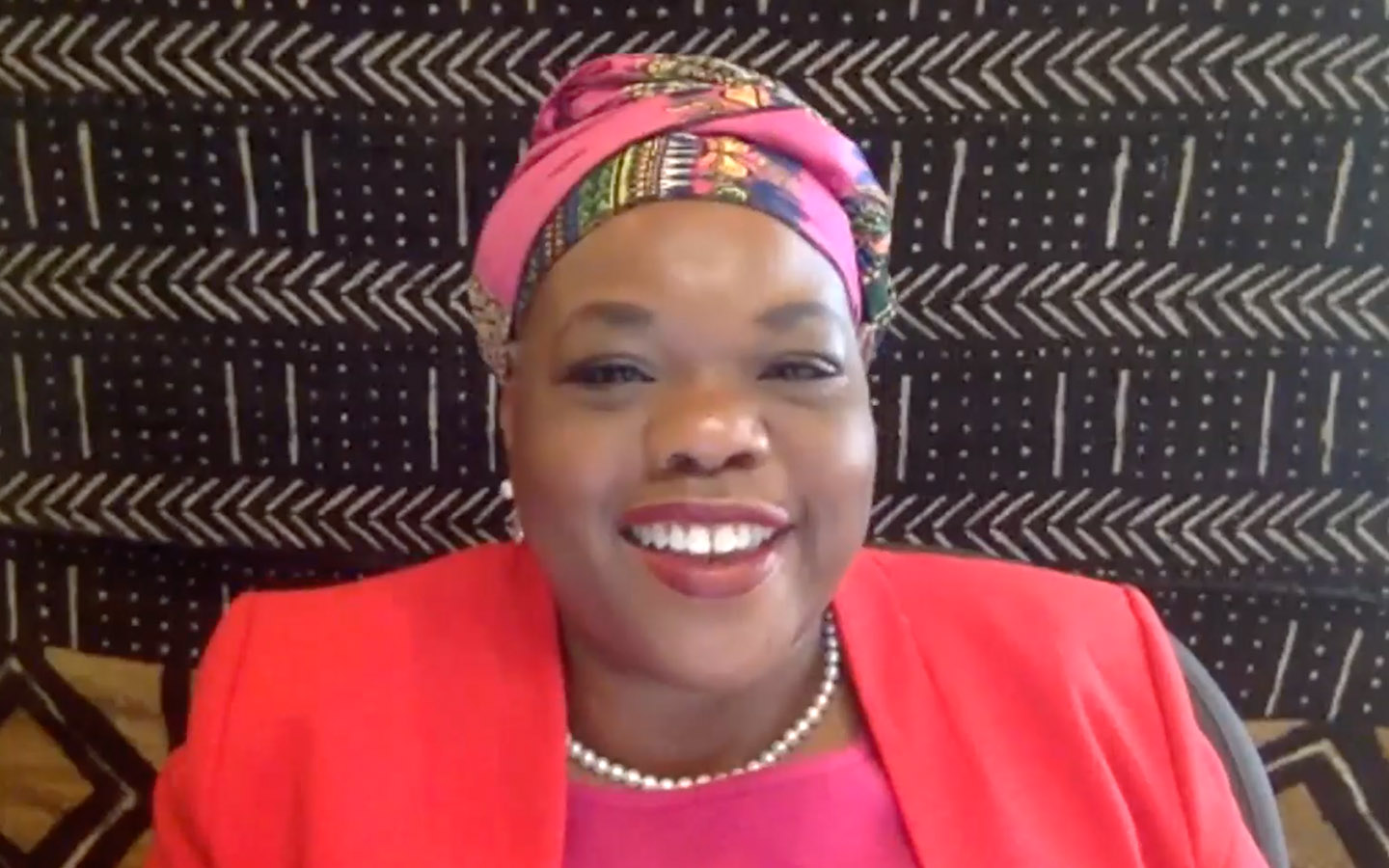 (August 15, 2020) — Kimberly Mayfield, EdD, Dean of the School of Education at Holy Names University, held a national conference with parents and teachers to discuss best practices for navigating the current challenges of distance learning during the COVID-19 pandemic. 
The recent transition from face-to-face instruction to an online format is still an ongoing learning process for many people around the world. With this in mind, the conference aimed to help teachers and parents skillfully move K-12 students forward academically —always with the students' best interests at heart.
"The School of Education at HNU prides itself on not only expertly training teaching candidates, but also on being a community resource," Dr. Mayfield said.
The conference was an opportunity for parents and teachers to learn collaboratively about different strategies to ensure student success at home. Dr. Mayfield acknowledges that both teachers and parents are navigating through an unfamiliar learning space, and she wants to best support their success. Additionally, Dr. Mayfield understands the importance of building relationships and connections with other teachers and community members, especially during these challenging times. 
The pandemic has caused not only educational distress for students, but also emotional distress at home. Both can lead to cognitive implications. According to speaker Kate Kosmos, EdM, OUSD school psychologist and faculty member at HNU, "Four major areas that parents and teachers can work as co-navigators to support children in their learning process from all ages are: emotional health and managing reactions, problem-solving skills, increasing positive activities, and rebuilding healthy social support." 
When emotions are heightened, students' thinking and reasoning abilities are compromised. Parents and teachers can help remedy this situation by promoting emotional regulation. Another tip for student success is to, "incorporate small group projects because it improves collaboration, it improves social connection, and it improves problem-solving," Dr. Kosmos explained. "We want to use multiple modalities for learning because increased screen time increases mental fatigue. So incorporate creativity into the learning process and mix up activities."
Two alumni from HNU's School of Education also made conference appearances to highlight their strategies for distance learning that ensures all students receive the best education possible this upcoming semester. Ann Park and Precious James '12 are both upper elementary school teachers in the Oakland Unified School District, and have both won Teacher of the Year Awards that reflect both their passion for teaching and their expertise.
When schools across the nation were shut down in March 2020 due to the COVID-19 pandemic, Park and James instantly initiated weekly wellness checks and virtual visits with their students and their families. "The distance didn't weaken our relationships with our students and their families. If anything, it strengthened them," said James. "It's important for us to know how our students are doing and what their families need."
Furthermore, Park noted that while it can be easy to look at the required distance learning through a deficit lens, it could also be seen through an asset-based lens. "We can use this pandemic as an opportunity to do something more innovative and collaborative, and use this as an opportunity to change the schooling system that wasn't working for some students," she stressed.
Though transitioning abruptly to online learning was definitely a challenge, Park and James are doing everything in their power to make sure their students still receive a high-quality education. Learning is definitely going to be different in the 2020-2021 school year, but for Park the focus will be on emphasizing depth over breadth. She explained: "[We'll ask] not what did they miss in the previous grade, but how can we use our current grade-level standards and incorporate review that will help support the students."
James underlined the importance of small group interactions as well as hands-on learning on an online platform. "Teachers are going to have to be very mindful of what it means to hold high-quality live lessons. And when students are not in class, what are they doing that is at grade level that is still going to challenge and push them. 
Today's circumstances offer an opportunity for teachers and students to reinvent the educational landscape, as classrooms are no longer defined by physical spaces. "Educators at all levels now have an opportunity to be more expansive and inclusive by using technology and various forms of media to teach their students," said Dr. Mayfield.
Despite the challenges, James emphasized that education is still a number one priority. "It is our job right now to educate everyone. Everyone deserves to know how to read, write, and do math."
HNU's School of Education plans to host this national conference annually.