Meet Dr. Michael Graney-Mulholland
HNU's new Dean of the School of Business and Applied Social Sciences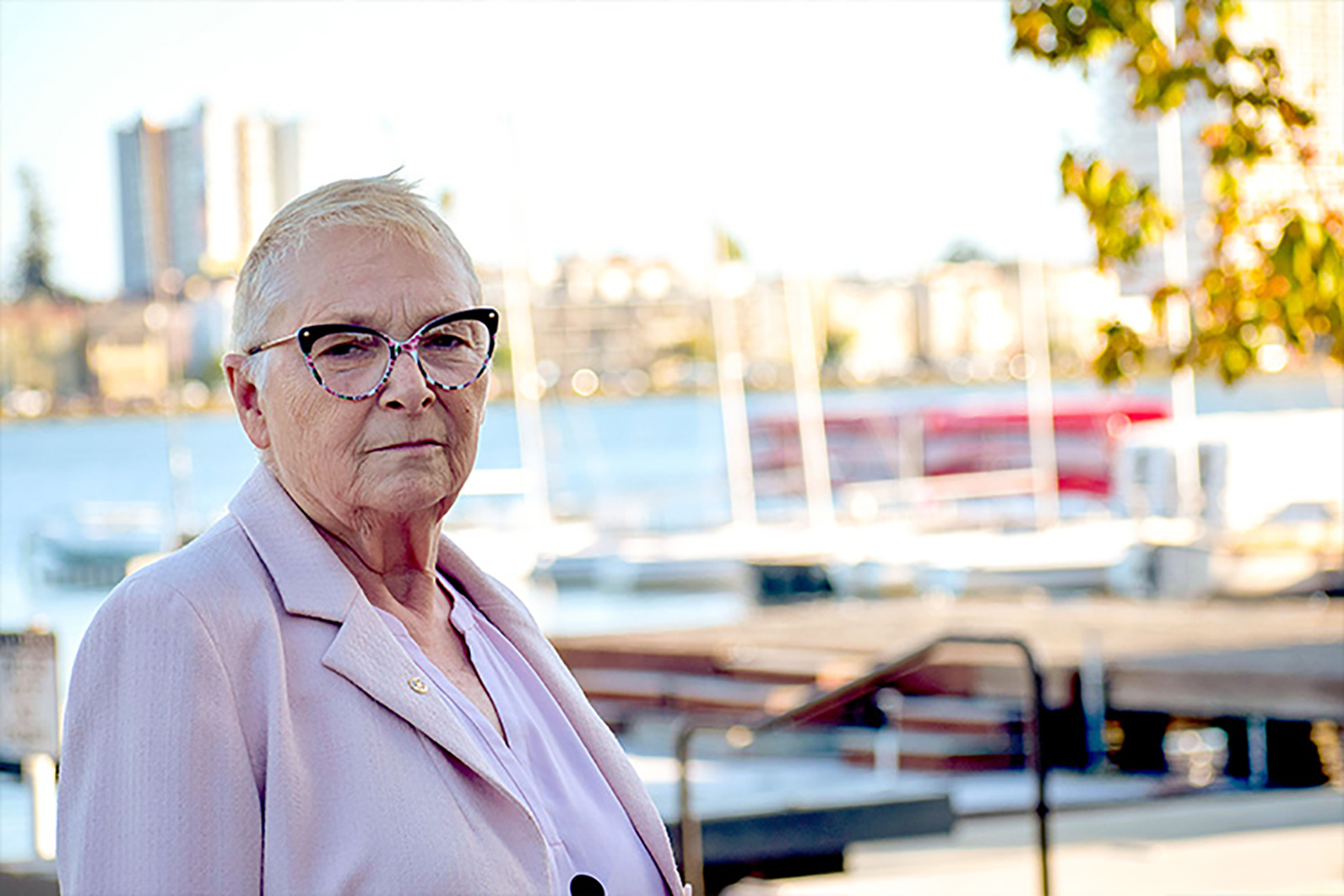 Walk into the office of Dr. Michael Graney-Mulholland, HNU's new Dean of the School of Business and Applied Social Sciences, and you'll see pictures of three women who inspire her: Tina Turner, Cher, and her own mother. In conversation, you might hear about her three marathons or the time she backpacked solo for 70 miles through Point Reyes. These experiences add dimension to her professional side: Dr. Graney-Mulholland also brings a rich background in business and education to her new role.
Her first day on campus was the week after Commencement, so she spent the summer building relationships and learning about what makes the University tick. She reported back: "Holy Names is a positive and genuine place. You can feel the presence of the Sisters here, and they are exceptionally kind women. Catholicism is available, but it is social justice that is the highest priority. It's all voluntary, but it is also contagious."
Dr. Graney-Mulholland was born on September 28, the eve of St. Michael's Day, to an Irish-Italian family. An Oakland native, she went to St. Elizabeth's for elementary school and later married an alum of St. Joseph's. Though she currently lives in San Leandro, she feels deeply connected to Oakland. "My dad was a plasterer and worked on Children's Fairyland in Oakland and the San Damiano Retreat in Danville," she said. "He was very active in the Catholic church, which loves laborers." Dr. Graney-Mulholland's father died when she was only 16, so she co-raised her four younger siblings.
Dr. Graney-Mulholland's path to higher education actually began in the corporate world at Pacific Bell, where she worked for 20 years. It was the late 60s and the veterans of WWII had gone to college, entered the business world, and brought with them a military mentality: "Three absences and you were out," said Graney-Mulholland, "and there was no being tardy."
Ever up for a challenge, Dr. Graney-Mulholland decided next to pursue a doctorate in business administration. She wrote her dissertation on professional women in the new business model.
Most recently, she served as Dean of both the College of Psychology and the College of Business and Professional Studies at John F. Kennedy University. Says Dr. Graney-Mulholland, "Business students study many of the same things that psychologists, historians, and sociologists do: culture, emotional intelligence, change management, and data analysis—to name just a few. There are many exciting opportunities for cross-pollination within our school."
Dr. Graney-Mulholland plans to visit every single classroom in her school. She wants to make sure all faculty and students know who she is and how to get in touch. She explained, "It's a joy to be proud of what your institution is doing. We give back here. We walk the talk! The caring and the sincerity here at HNU has been refreshing. I want to get to work early, I want to be doing things every day."