Michael Groener Named President of Holy Names University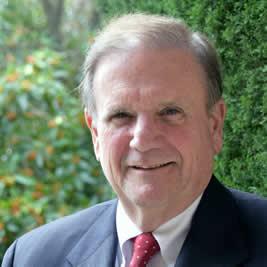 OAKLAND, CA (March 21, 2019) – With the approval of Holy Names University's Board of Trustees, Michael "Mike" Groener has been named the institution's 18th President. Groener joined Holy Names as Vice President for Finance and Administration in July 2016 and was appointed Interim President in November 2017.
Says Board Chairman Steven Borg, "As Interim President, Groener and his Cabinet served as principal architects of the University's Five-Year Strategic Business Plan. Mike's institutional vision over the past year and anticipated implementation of key elements of the Plan have earned him the confidence of the Board of Trustees."
With a renewed emphasis on enrollment marketing, HNU has experienced a rebound in its undergraduate and graduate enrollment over the last two years. The institution is on track for a third year of growth, but like its peer universities is working diligently and strategically to ensure sustainability. There are many milestones and key performance indicators that must be met.
President Groener expressed appreciation for the Board's confidence in his leadership as Holy Names University addresses the considerable challenges facing higher education since the Great Recession of 2008. Says Groener, "We have much work yet to do implementing our Plan. The spirit and dedication of the faculty and staff that I have experienced at Holy Names since my arrival is indeed heartening and will go a long way towards ensuring our future success."  Groener and his Cabinet look forward to deepening the institution's relationship with the Oakland community, expanding opportunities for students to participate in internships and community service to enhance HNU's educational experiences on campus while also assisting with Oakland's renaissance.
President Groener has over 30 years of experience in senior administrative roles in higher education. Prior to joining Holy Names, he served as Vice President of Finance and CFO of Drew University, as well as Vice President for Administration and Finance at Occidental College. He also served as Vice President for Business and Finance and Treasurer for the Claremont University Center of The Claremont Colleges Consortium.
Celebrating 150 years in Oakland! Holy Names University (HNU) has been empowering and preparing a diverse student body for productive lives of leadership and service since 1868. Rooted in Catholic intellectual and spiritual traditions, the University was founded by the Sisters of the Holy Names of Jesus and Mary. HNU offers a liberal arts and professional education through 15 undergraduate majors and seven master's degree programs. Student-centered, with small class sizes and courses in varied formats and schedules, HNU meets the needs of all learners, including first-generation students and working adults. Nestled in the Oakland hills of California, the University's idyllic, 60-acre campus offers panoramic views of San Francisco Bay.