The New Face of Science: Muryam Gourdet '14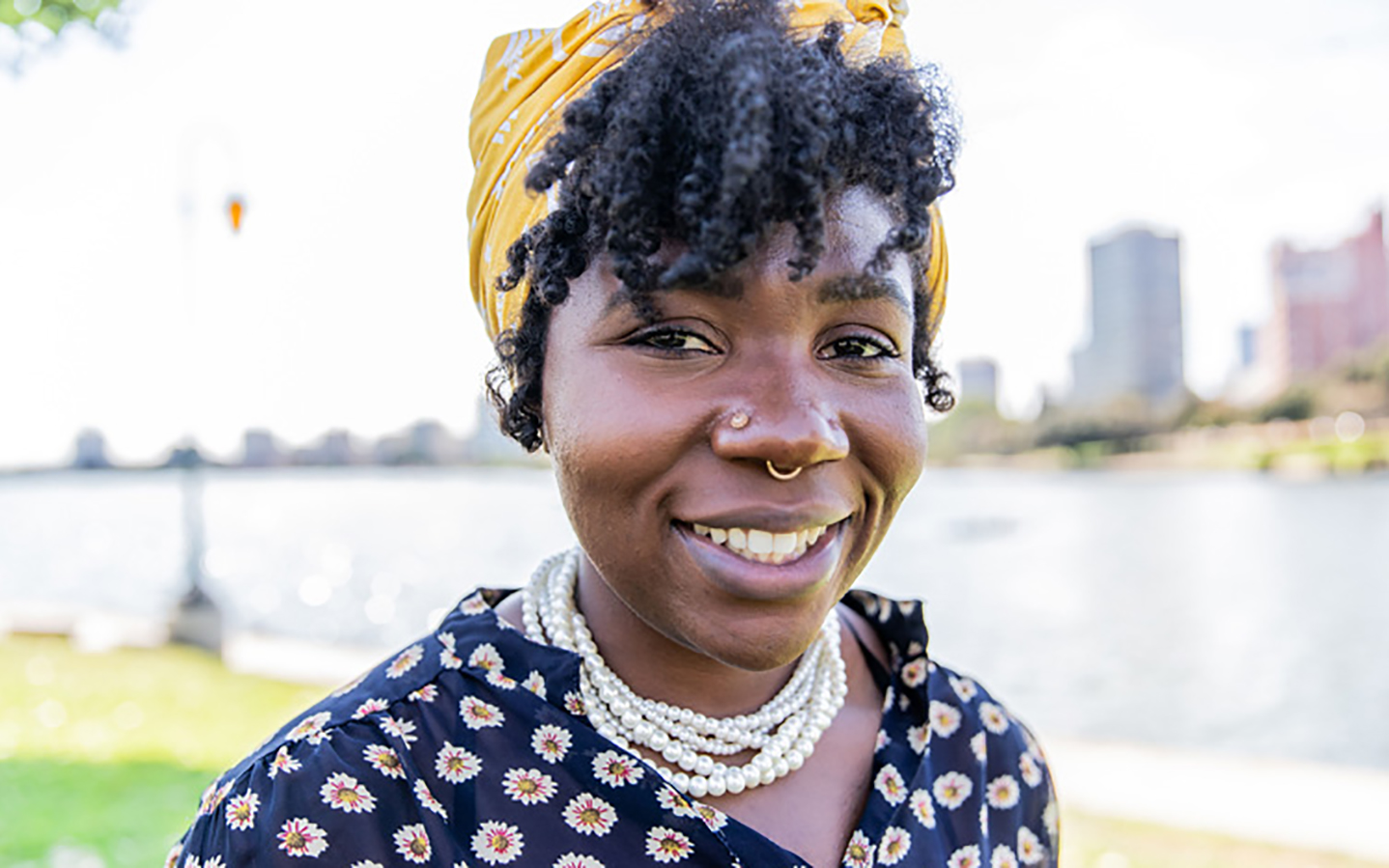 Young Alumni Award
Muryam Gourdet '14 is determined to change the face of science—and through her actions as a mentor and role model, researcher and academic, she is doing just that.
Gourdet's journey to a degree was challenging. As a first-generation college student, she lived on her own and fully supported herself by working full-time. In her final year at HNU, she became pregnant and temporarily homeless.
"She faced roadblocks that would have stopped most of us in our tracks, but she had the courage to persevere and excel. She is a tremendous role model for us all," said Dr. Julia I. Smith, professor of biological science at HNU.
Gourdet successfully navigated her way through a bachelor's degree in biological science from HNU and a master's degree in cell and molecular biology at San Francisco State University, and is now in a PhD program in biochemistry at the University of California at San Francisco.
Since graduating, Gourdet has dedicated herself to promoting the participation of traditionally underrepresented groups in science. She frequently returns to HNU to mentor and inspire students.
Gourdet's service also extends beyond HNU: she worked as a teaching assistant for the Bridge to Baccalaureate program at San Francisco State University—a program that prepares community college students for biomedical research fields—and helped organize student tours of UCSF laboratories.
She has built partnerships for high school students in the East Bay, and she has designed and is now implementing a program whereby UCSF graduate students meet with high school students, at schools that serve traditionally under-represented groups, to discuss opportunities in STEM and talk about their current research.
Dr. Smith added, "Muryam's grassroots mentoring efforts, aimed at broadening participation in science, are innovative, effective, and amazing."
Letter to Community: Board of Trustees Decision Regarding HNU's Path Forward

Board of Trustees Decision Regarding HNU's Path Forward: The Spring 2023 semester will be HNU's last

Learn More

Holy Names University in Oakland to Close After Spring Semester in May 2023

Holy Names University in Oakland to Close After Spring Semester in May 2023

Learn More

Open Letter to the Holy Names University Community

HNU President Mike Groener shares an update on the athletic programs at Holy Names.

Learn More

Letter to Community: Board of Trustees Decision Regarding HNU's Path Forward

Board of Trustees Decision Regarding HNU's Path Forward: The Spring 2023 semester will be HNU's last

Learn More

Holy Names University in Oakland to Close After Spring Semester in May 2023

Holy Names University in Oakland to Close After Spring Semester in May 2023

Learn More

Open Letter to the Holy Names University Community

HNU President Mike Groener shares an update on the athletic programs at Holy Names.

Learn More