Wellness Warrior
Denise Aaron '01 propels Oakland women toward better health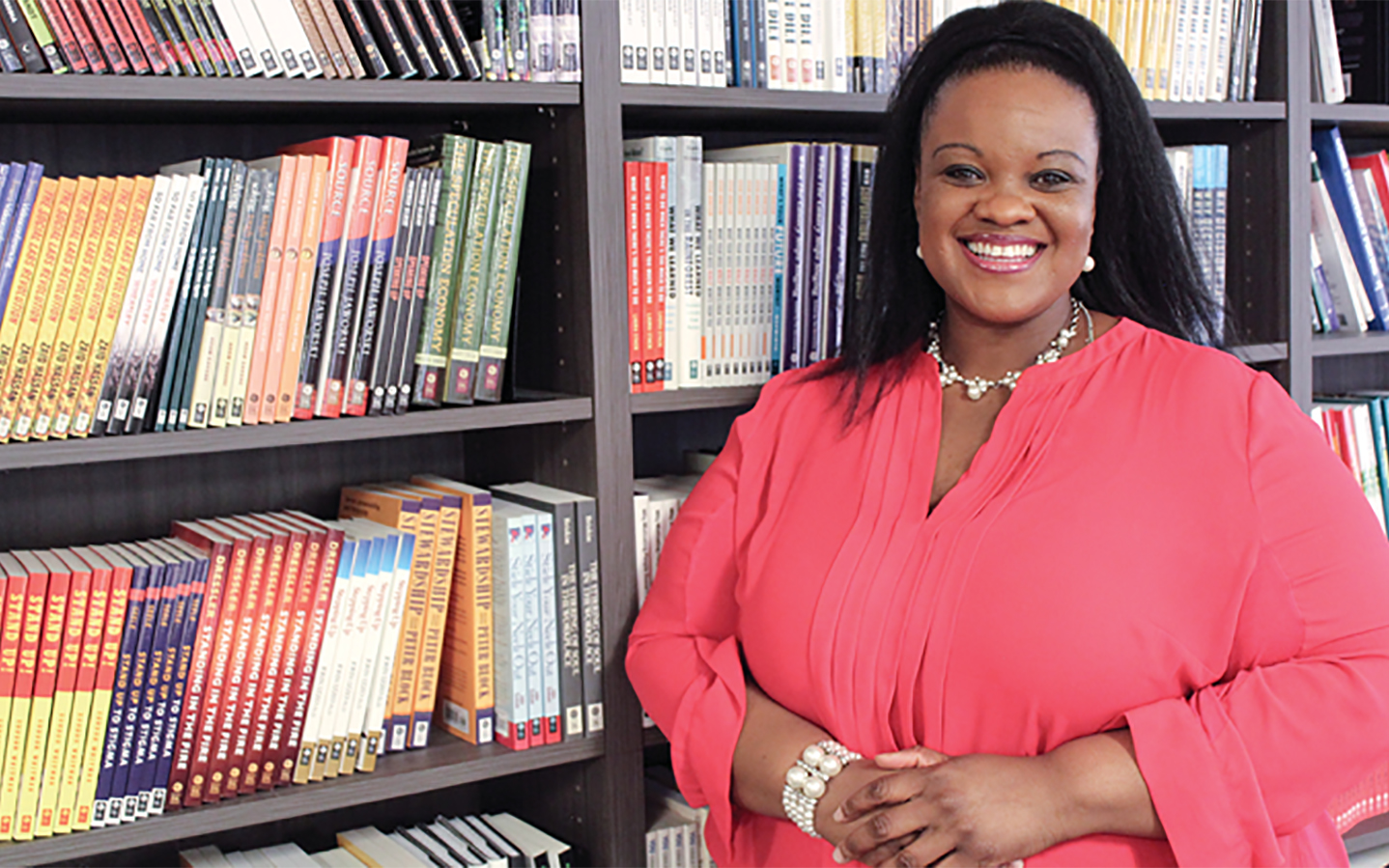 What started as serious girl talk blossomed into a community wellness project, led by Denise Aaron '01. The objective? Get Oakland women talking openly—and taking action—on health challenges that disproportionately trouble women of color.
Aaron and pal Tiffany Grant King had been trading confidences over the phone about gynecological health issues when they recognized: Not every woman has friends she can talk to so candidly.
"We said, 'You know what? We're going to talk about it openly, publicly," says Aaron, a lifelong Oakland resident who majored in psychology at Holy Names. "We're going to have an open, honest conversation about women's health.'"
They organized the first meeting of Ladies First 510 in March 2018 at the 81st Avenue Library in Oakland. The theme? "Fibroids and Our Reproductive Health." Noncancerous tumors that develop in the uterus, fibroids affect black women at a rate three times higher than women of other races. Some experience no symptoms; others suffer discomfort, heavy bleeding, bladder pressure, or pregnancy complications.
About 15 women attended the inaugural gathering. The safe, informative environment encouraged participants to speak freely.
"Guess what happened?" Aaron says. "We started talking about mental health, work-life balance and things they were healing from that happened years before." Wherever participants' needs guided the conversation, the organizers were willing to go. Energized by the exchange, Ladies First 510 participants clamored for more.
One year later, active membership has doubled and the group continues meeting monthly.
Activities range from attending festivals together to a writing project that saw several women publish booklets online about personal challenges such as food addiction and the pitfalls of people-pleasing. Some months, Ladies First 510 holds phone check-ins to encourage members to get out and walk (February's health challenge) or to promote awareness that "Health Numbers Count," a reminder that monitoring sugar levels, weight and blood pressure can ward off future health struggles. The group mantra: "Health is Wealth!"
Aaron credits organizational skills developed through her career in public health and her HNU training for the success of Ladies First 510.
"(The Sisters) set a standard: Once you leave Holy Names, you're not just going to do a job," she says. "You're going to establish a career and figure out how you're going to give back." Seeing fellow Hawks "doing great things" further motivates Aaron.
"That's what we do," she says, speaking as an alumna. "We give back, period. The End."